A SALUTE TO VETERANS
FROM THE OAK RIDGE BOYS
TROUT UNLIMITED AND FIELD AND STREAM RECOGNIZE WHITE RIVER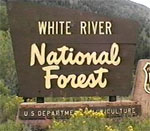 Trout Unlimited and Field and Stream magazine have named a Northwest Colorado area as one of the six "Best Wild Places" for 2011.  This is the 2nd year the two have teamed up to spotlight some of the country's best places to fish and hunt, and encourage sportsmen and women to learn about the conservation needs of each destination.  This year's list includes the White River.  They describe the area as great for public fishing and hunting, but says it faces threats from poorly conceived oil and natural gas drilling.  While Trout Unlimited says it supports responsible energy development in the region, they say they hope to work with the industry to ensure drilling is done in a way that protects trophy herds of elk and mule deer.  There is also a high quality trout fishery in the White River they would like to see protected.
IDAHO LAWSUIT AFFECTS SPEED OF GETTING TRAILING PERMITS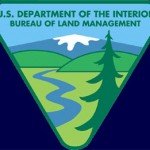 An Idaho lawsuit has changed the way the Bureau of Land Management issues its trailing permits.  Trailing permits are issued to ranchers who move their livestock to different grounds each year, and must cross public land to do so.  Typically, those that have been given the permits year after year without change have had their permits renewed almost automatically.  However, those permits will now have to include an Environmental Assessment before they can be issued.  The permits only apply if livestock moves across public lands.  The intent of the assessment is to determine what impact the animals will have on the land.
M.C. COMMISSIONERS WANT TO WORK WITH CITY ON ROAD/WATER LINE PROJECT IN SHADOW MOUNTAIN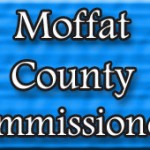 The Moffat County Commissioners have asked the City of Craig to look into water line replacements in the Shadow Mountain area.  The subdivision is in a situation in which the roads are owned by the county, but the water lines underneath are owned by the city.  The county is planning an overlay project on the roads, and the water lines underneath are in need of replacement.  The commissioners would like to work with the city to get both projects done at the same time.  The commissioners say it doesn't make sense to do the road work, only to have it torn up again for water line replacements.  City Councilman Ray Beck said he would approach the rest of the council about budgeting for that project.  While this is typically a project that would likely be funded by DOLA grants, the Department of Local Affairs has frozen their grant program, and there's no indication of when it will resume.  The commissioners say they can't wait that long, and would like to get the project done in the next year.
FRACKING SUGGESTIONS ARE BEING CONSIDERED BY OIL AND GAS INDUSTRY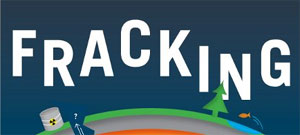 Colorado regulators are taking up an independent panel's recommendations for tweaking the state's rules on hydraulic fracturing.  The Colorado Oil and Gas Conservation Commission had volunteered for a review of its rules earlier this year by STRONGER, or the State Review of Oil & Natural Gas Environmental Regulations. The group praised some of Colorado's regulations but also made suggestions in a report released in late October.  Commission Director David Neslin says that in response to the report, the commission is evaluating the availability of water for hydraulic fracturing. It's also determining levels of naturally occurring radioactive materials in waste associated with fracking.  Even before STRONGER's report, the commission was working on adopting rules for public disclosure of chemicals used in fracking.
WILDLIFE OFFICIALS SET UP POACHING CHECKPOINT
Colorado wildlife officials are setting up checkpoints on an interstate highway checking every non-commercial vehicle for poaching. On Monday, the heavily staffed operation was up and running on an unidentified interstate highway and began catching violators. Violators can be fined or arrested. The wildlife checkpoint is the first in Colorado on an interstate since 1993.  That is when more than 1,250 vehicles were searched on Raton Pass and thousands of hunters were cited. Authorities said three tons of illegal game meat was confiscated.
OBAMA SIGNS BILL TO CREATE SUMMER TOURISM AT SKI RESORTS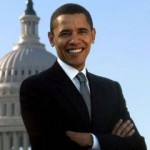 A bill that makes it clear that ski resorts are not just for winter activities has been signed by President Barack Obama.  The Ski Area Recreation Opportunity Enhancement Act approved Monday allows special exemptions for downhill mountain biking trails, zip lines and disc golf courses.  Current federal laws only allow ski-related activities on U.S. Forest Service land leased to resorts.  Agriculture Department Undersecretary Harris Sherman says the new law will bring hundreds of thousands more visitors throughout the year to national forests.
CHANGES IN POWERBALL EXPECTED TO CREATE MORE CHANCES OF BECOMING A MILLIONAIRE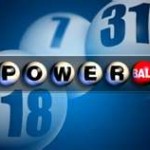 Changes are coming to Powerball.  The Multi-State Lottery Association is giving Powerball a boost by increasing the price of a ticket.  A regular Powerball ticket will now cost $2.  With that, lottery officials can increase the starting jackpot from $20 million to $40 million.  The prize for matching just 5 numbers will also increase from $200,000 to $1 million.  They say that will triple the amount of millionaires they produce.  The lowest prize for a winning ticket will also go up from $3 to $4.  The idea is to create more excitement, especially for those who wait to play the game until jackpots are at their highest.  The move is also expected to generate more money for the state and parks, recreation, open space, conservation education, and wildlife projects.
CRAIG POLICE WARN OF TWO SCAMS GAINING POPULARITY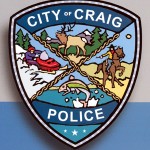 The Craig Police Department is warning of more telephone scams in the area.  Police say residents have been getting calls from someone who claims to be from a local bank.  The caller says there are security issues with the victims account and asks them to verify certain personal information.  In many cases the victim doesn't even do business with the bank in question.  Banks do not call their clients and ask for personal information over the phone, and anyone receiving one of these calls should hang up immediately and call local law enforcement.  You should also call your bank and make them aware of the call.  Another scam that keeps popping up is one authorities call the "grandparent" scam, based on the victim getting a call from a supposed relative in trouble.  Usually the caller claims to be in a foreign country, says they've lost all their possessions, and need money to pay hospital, legal or other costs.  In some cases a second party will come on the line claiming to be some sort of attorney or law enforcement official.  While police say the calls can be disturbing, they say you should never give out personal information over the phone until you've done your own investigative work to determine the validity of the call.
NATIONWIDE E.A.S. TEST TAKES PLACE AT NOON TODAY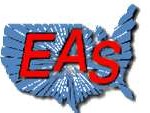 FEMA, the FCC, and NOAA conducted the first ever national test of the Emergency Alert System today. The system alerts residents and gives them directions in the case of an emergency, such as a terrorism attack or a natural disaster. Radio and television programs were briefly interrupted during the test. It was held at noon today, and lasted about 5 minutes.