STOLEN CARS TIED TO GANG MEMBERS IN GARFIELD COUNTY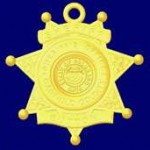 Garfield County sheriff's officials say seven auto thefts in Denver and on the Western Slope have been tied to three gang members living in the county.  The thefts occurred between Oct. 25 and Oct. 30.  They say two teens, ages 14 and 16, face charges including aggravated motor vehicle theft. Sheriff's officials said Friday the third juvenile is still under investigation and doesn't face felony charges yet.  Federal immigration officials have placed a hold on the 14-year-old.  Sheriff's officials say the three Sureño gang members are suspected of stealing five cars from the Pitkin and Garfield county areas, one from the Steamboat area and one from the Denver area. They are also believed to have stolen electronics and a handgun from vehicles.  The stolen vehicles have been recovered.
TIME CHANGE ADDS EXTRA DANGER FOR NORTHWEST COLORADO COMMUTERS
Colorado Parks and Wildlife and the Colorado Department of Transportation are reminding motorists to be aware that the recent time change means many commuters will be driving home today in darker conditions than last week.  That increases the potential for encounters with wildlife on the road.  We returned to Mountain Standard Time yesterday, setting clocks an hour back.  Transportation officials say November sees more car accidents involving wildlife than any other month.  Part of the reason is poor visibility for commuters who are driving home at dusk, a time when animals are on the move.  To make things more dangerous, this is peak mating season for deer, meaning they will not only be mobile, but easily distracted and more likely to be crossing roads.  Transportation studies show wildlife encounters are the third leading cause of accidents in the state, behind speeding and inattentive driving.  Motorists are urged to slow down, stay alert, scan the road ahead for signs of wildlife, and obey all traffic signs, especially those that lower the speed limit during night time hours.
SENATOR JEAN WHITE FOCUSED ON IMPROVING N.W. COLORADO SCHOOLS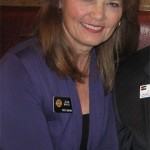 Senator Jean White of Hayden has been focusing her off-time on education in Northwest Colorado.  While the legislature is on break, White has been visiting Northwest Colorado schools to get a broader picture of how schools can be made stronger.  She has already visited 22 schools, from Maybell to Steamboat.  White sits on the Northwest Regional Council of the El Pomar Foundation, a philanthropic organization.  She has recently worked to get a $50,000 grant for new computers and software for the Babson-Carpenter Career and Technical Education Center's computer-aided design program.  She says the money will help create more educational opportunities in rural Colorado.  She says it will allow people to get training in certain fields without having to travel to other parts of the state.
BLM SEEKS COMMENT ON 20-YEAR MANAGEMENT PLAN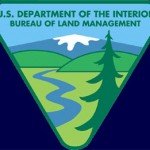 The Bureau of Land Management is looking for public input on Draft Resource Management Plan revisions for public lands and minerals in Northwest Colorado.  The plan covers over half a million acres of land and over 700,000 acres of subsurface minerals within the Colorado River Valley Field Office.  The office covers Eagle, Garfield, Routt, Rio Blanco, Mesa, and Pitkin Counties.  The plan will guide the management of the Office for the next 20 years.  Public comment is being accepted through December 15th.  Click here for a link to the plan.
C-DOT ROAD PROJECTS WRAPPING UP FOR THE WINTER

A couple of Northwest Colorado road projects are set to shut down for the winter.  Contractors working for the Colorado Department of Transportation will clean up a project on Highway 13 this morning.  Highway improvements are being made south of Meeker.  One lane of alternating traffic will be open during the clean-up, which starts at 10 and is only expected to last about an hour.  The project then goes into winter shut down mode until April.  Another road improvement project on Highway 131 north of Oak Creek is also shutting down.  Crews will be putting up traffic signs and planting vegetation on the sides of the road for the next three days.  They'll work from 7:30 in the morning until 5:30 in the evening today, tomorrow and Wednesday.  The project will then shut down until spring.  Delays are possible, as there will be one lane of alternating traffic during the work.
ENTERPRISE TAX ZONE CREDITS AVAILABLE FOR MOST COLORADO COMMUNITIES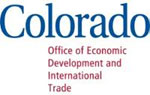 A report shows that tax credits created more than 20 years ago to spark economic development in the poorest areas of Colorado are now available in more than 70 percent of the state.  The report says that the Enterprise Zone Program benefits businesses ranging from oil companies to the Colorado Rockies.  Last year, companies filed documents stating they were owed more than $75 million in tax credits. Those companies created a net 564 jobs, a cost of nearly $133,000 per job.  Some former supporters from both parties say the program has overexpanded.  Over the past decade, the Colorado Economic Development Commission expanded the zones more than 60 times but took an area out only once.
GROUP BACKS OFF ATTEMPT TO CREATE A NEW COLORADO COUNTY
A group working to create a new county in northern Colorado has disbanded.  A committee to carve a new St. Vrain County out of parts of northern Boulder and southwest Weld counties is no longer registered with the state as an active issue committee.  The group registered with the secretary of state in May. The group is now listed as "terminated."  Establishing a new county would have required approval in a statewide election, such as the 1998 election when Colorado voters created Broomfield County out of parts of Adams, Boulder, Jefferson and Weld counties.  St. Vrain County would have been the state's 65th county.
COMPASS COLORADO TAKES CREDIT FOR DEFEATING PROP 103

A recently established political group is taking credit for the failure of Proposition 103 last week.  The measure asked residents to raise sales and property taxes for education funding.  It was soundly defeated in every county in the state, except Boulder County.  Compass Colorado says they're largely responsible for that.  The group used automated calls to rip the measure, saying the poor economy made it a bad time for raising taxes.  The group describes itself as a conservative non-profit organization committed to educating Colorado voters on critical national and state fiscal policies, while simultaneously advocating for America's founding principals of individual liberty, limited government, and free enterprise.  Proposition 103 was not pushed by Governor Hickenlooper, but was supported by him.  Hickenlooper says more cuts in state education are inevitable next year.
HORIZONS NEEDS VOLUNTEERS IN MOFFAT AND ROUTT COUNTIES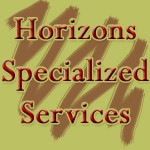 Horizons Specialized Services needs volunteers in two different areas.  The group has made it known they need people to serve as mentors for clients with developmental disabilities.  Those volunteers would spend no less than three hours a month with the clients, doing a variety of activities, indoor or outdoor.  Popular activities include fishing, bowling, and anything that takes the client away from their everyday routine.  Horizons also needs volunteers for their swimming and boating programs.  The organization has clients in Moffat and Routt Counties.  If you're interested in helping out, call Horizons at 879-4466.

In high school sports:
Over the weekend:
Football:
-Little Snake River Valley beat Kaycee to secure a spot in the championship game Saturday.
-Moffat County beat Steamboat.
-Hayden fell to Lutheran in a first round playoff game.
Volleyball:
-Meeker beat Rangely and lost to Telluride and Mancos at the regional tournament.
-Rangely also lost to Mancos and Telluride.  Meeker and Rangely are both done for the season.