WILDLIFE OFFICIALS WARN AGAINST SHOOTING MOOSE
Wildlife officials are again warning hunters to avoid shooting moose.  Investigations are already underway in 11 moose kills this fall, including two in Routt County.  Last year, there were 14 cases of mistakenly or illegally killed moose.  Eleven hunters were cited for poaching or negligence.  Colorado Parks and Wildlife says the biggest issue is hunters not being clear of their targets before firing.  It is the responsibility of the hunter to be sure of their target before they pull the trigger.  Wildlife managers say inadvertent moose kills usually involve some combination of low-light conditions, an obstructed or long-distance view of the animal, or simply poor judgment of the hunter.  They say holding your fire until the target is positively identified is the first and most important thing taught in hunter safety classes.  If you DO accidentally shoot a moose,  the Parks and Wildlife Department says you should field dress the animal immediately and notify them so they can donate the meat.
DRUG SEARCH IRKS SOME PARENTS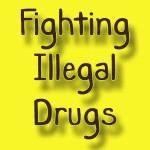 A few parents were unhappy about a drug search at Hayden Secondary Schools yesterday.  The parents said they felt the search was a violation of their child's privacy.  However, school officials disagreed, saying the idea wasn't to get anyone in trouble, but rather to enhance the students' safety.  The search involved the K-9 unit from the Moffat County Sheriff's Office.  The dog did not find anything, and there was no indication whether any specific incident prompted the search.  Students were kept in their class rooms while the search was underway.
ADOPTION RESOURCE CENTER OFFERS HELP TO ADOPTIVE FAMILIES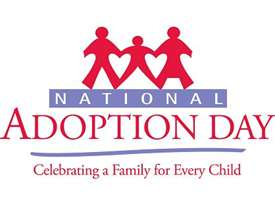 November is National Adoption Month, a time to celebrate and raise awareness of adoptive families.  The Colorado Post-Adoption Resource Center, or COPARC, is taking the opportunity to raise awareness of it's services to adoptive families.  The Center says it has helped more than 2,400 families through support, funds, training and other resources since it's establishment, and they're hoping to reach more families that may not even know of their existence.  The group provides help in many areas, such as tutoring students, expense funding, and emotional support.  The phone number for COPARC is 1-800-451-5246.
FORMER BULLDOG NAMED TO COLLEGIATE ACADEMIC ALL-STAR TEAM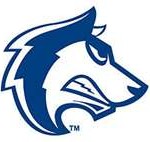 Moffat County High School graduate J.T. Hadden, who now plays on the C.S.U. Pueblo football team, is again getting recognition, this time for his achievements off the field.  The former Bulldog has earned first-team academic honors in the Rocky Mountain Athletic Conference.  Three more of Hadden's teammates took first team honors, while nine took second team honors.  Hadden's Thunderwolves are undefeated at 8 and oh and are ranked 8th in the nation.  They lead the Super Region 3 rankings, and this week will travel to Las Vegas.
MEEKER REC CENTER PRESENTS "CINDERELLA KIDS"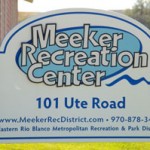 Meeker youngsters will perform in a play this weekend.  "Cinderella Kids" is sponsored by the Meeker Rec Center, and will be performed at Meeker High School.  More than 40 kids will participate in the program.  Performances will be held tonight at 6, and again tomorrow at 3 and 6.  Tickets are $6 per person.
What happens when kids believe
you ate all their Halloween candy?
VETERANS AFFAIRS TO HOST BENEFITS MEETING IN CRAIG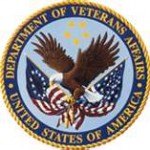 A meeting for veterans interested in learning more about their benefits will be held in Craig next week.  The Department of Veterans Affairs will host the meeting.  Reps will go over compensation and pension, home loans, health care, survivors' benefits, and more.  Afterwards, those same reps will answer questions and offer help to anyone wanting to file claims.  The meeting will be November 15th from 4 to 7 at the V.F.W. in Craig.
STEAMBOAT, ASPEN, WINTER PARK TO OFFER COMBINATION PACKAGES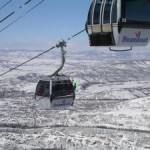 The Steamboat Ski Resort is joining forces with two other ski areas to offer a pass that packages skiing at all three resorts.  The Colorado Triple Play package gives skiers two days at Steamboat, two days at Aspen/Snowmass, and two days at Winter Park for 300 bucks.  Take 50-bucks off for kids 12 and under.  Aspen marketer Christian Knapp says with skiing and snowboarding playing such a major role in the three communities, it only seemed natural to comprise a package for all of them.  The Triple Play packages go on sale today.  You can get more information by clicking here.

In high school sports:
Today:
In football:
Little Snake River Valley is home against Kaycee in a playoff game at noon.
Steamboat hosts Moffat County in the last regular season game of the year.  You can catch that game live on KRAI.  The pre-game is at 6:45 and the kick-off is at 7.  You can also listen online at krai.com.
Tomorrow:
In football:
Hayden plays at Lutheran at 1 in the first round of the playoffs.
In volleyball:
Meeker and Rangely play in the regional tournament at Palisade High School.
Broncos:
The Denver Broncos travel to Oakland Sunday.  You can catch all the action live on 55 country with the pre-game at noon and the kick-off at 2.