ROUTT COUNTY COMMISSIONER TO RETIRE AFTER 20 YEARS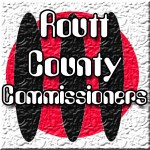 Long-time Routt County Commissioner Nancy Stahoviak announced yesterday she would not seek another term in office.  Stahoviak is on her 5th term as county commissioner, but says this will be her last.  Stahoviak is a 35-year Oak Creek resident, who has also served as mayor of the town.  She has spent over half her time in Northwest Colorado as a Routt County Commissioner.
MOFFAT COUNTY COMMISSIONERS FILL BOARD VACANCIES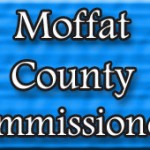 The Moffat County Commissioners filled a few board positions Tuesday.  Theresa Baker replaces Lois Stoffle on the Maybell Fire Board.  Dee Bates steps in for Vicki Wade on the Moffat County Tourism Board.  Mike Flannery was appointed to the Community Corrections Board.  Returning members to the Fair Board Jamie Martinez and Robin Brumbak will be joined by newcomer Jade Willhite.  There is still an opening on the fair board that the commissioners would like to fill.  Those interested are encouraged to call Erin Miller at the county courthouse.  The commissioners also said there will be several board terms expiring in January.
WILD EARTH GUARDIANS PUSH E.P.A. TO ENFORCE AIR POLLUTION STANDARDS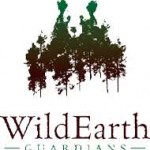 An environmental group has petitioned the federal government to reduce air pollutants in eight western states.  WildEarth Guardians says that by law, the Environmental Protection Agency has to designate areas as "nonattainment" areas if they violate certain air-quality standards and put them on the path to cleaning up.  The group's petition contends 15 areas should be labeled nonattainment areas for violating standards limiting particulate matter to less than 10 microns in diameter, or about one-seventh the width of a human hair. It said the EPA should declare six other areas "serious" nonattainment areas.  WildEarth Guardians also wants the EPA to call for Arizona, Colorado, Montana, Nevada, New Mexico, Oklahoma, Utah and Wyoming to revise their state plans for complying with the Clean Air Act.  The EPA had no immediate comment.
MOFFAT COUNTY FAIRGROUNDS PAVILLION TO GET NEW DOORS
The Moffat County Fairgrounds Pavillion is getting new doors.  The commissioners approved a contract with A.P.H. Construction earlier this week.  The total cost of the project is expected to be just under $5,000.  The pavillion has recently had other upgrades, as well.  Those include a new floor, and remodeling the stage area.  The new doors will be similar to the old doors, to keep the original look of the building.
AUDIT SAYS FRACKING OPERATIONS ARE "WELL MANAGED"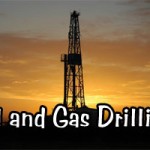 An independent audit of Colorado's oil and gas regulations on hydro-fracturing – a technique used in drilling almost all wells in the state – identified four areas where the rules should be tightened.  The audit by State Review of Oil and Natural Gas Environmental Regulations Inc., which is composed of environmental groups and state oil and gas regulators, found the Colorado programs "well-managed and professional" and meeting the group's hydrofracturing guidelines.  The audit, requested by the Colorado Oil and Gas Conservation Commission, did say the state should set a minimum amount of surface casing for a well to protect groundwater and include details of fracking fluids as part of the well-completion form a driller files with the state.
RURAL DEVELOPMENT INVESTS $380 MILLION IN N.W.CO. IN LAST THREE YEARS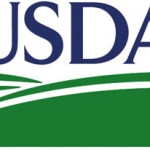 The USDA's Rural Development Department has released numbers that show their investment in Colorado communities over the last few years.  Rural Development programs provide financial assistance in three categories; housing programs, including multi and single family units; community programs, such as telemedicine grants, broadband loans and grants, and water and environmental grants; and business programs, including guaranteed loans, economic development grants and renewable energy grants.  The numbers are broken up by Congressional Districts.  In the 3rd district, Rural Development has put over $600 million dollars into those areas over the last three years.  Over $380 million went to housing, over $182 million went to community programs, and over $43 million went to business programs.  Some of the groups that have benefited from the funds include the Northwest Colorado Visiting Nurse Association and the Independent Life Center.
STEAMBOAT N.H.S. COLLECTS USED HALLOWEEN COSTUMES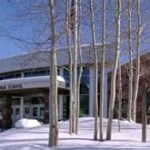 Steamboat High School's National Honor Society wants your Halloween costume.  The club is collecting children's costumes to use for next year's Green Halloween Costume Swap.  The costume swap is held every year to help people find affordable costumes for their kids.  If you would like to donate your costumes to the cause, you can take them to Strawberry Park Elementary School or Soda Creek Elementary and drop them off either today or tomorrow.
PREGNANCY CENTER SET TO HOST ANNUAL FUNDRAISER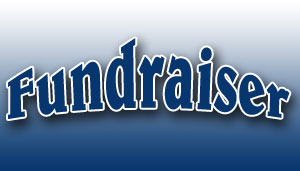 The Yampa Valley Pregnancy Center has a big fundraising event coming up this weekend.  The group will hold its annual chili supper and silent auction Saturday night.  It takes place at the Center of Craig.  Tickets are $6 each or $10 per couple.  A family of 4 can get in for $20.  Any extra children will cost $2 a piece.  You can get tickets by calling the Yampa Valley Pregnancy Center.  The phone number is 824-5204.  You can also get tickets at the door.

In high school sports:                            
Tomorrow:
Football:
-Little Snake River Valley is home against Kaycee in a playoff game at noon.
-Moffat County hosts Steamboat in the last regular season game of the year.  You can catch that game live on KRAI.  The pre-game is at 6:45 and the kick-off is at 7.  You can also listen online at krai.com.