ELECTION RESULTS FOR

MOFFAT, ROUTT, AND RIO BLANCO COUNTIES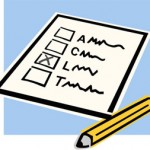 Election results are in for Moffat, Routt and Rio Blanco Counties.  In Moffat County Sherry Saint Louis, J-B Chapman, and Tony Saint John were elected to the school board.  In Rio Blanco County Marnell Bradfield, Kurtis Blunt, and Mindy Burke won Meeker School Board seats, while Kurt Douglas, Leslie Nielsen, and Jennifer Hill were elected to the Rangely School Board.  Peggy Rector and Rodger Polley were elected to the Rangely Junior College District Board.  In Routt County voters chose Kurt Myller, Burt Kounovsky, Sonja Macys, and Kevin Kaminski to sit on the Steamboat City Council.  Rebecca Williams won the only contested race for the Steamboat School Board.  Jules Palyo took the only contested race for the South Routt School Board.  Those elected to the CMC board were Kathy Goudy, Robert Taylor, Ken Brenner, and Wes Duran.  Routt County voters rejected most local questions on the ballot, especially the measures to ban medical marijuana facilities and growing operations.  The only medical marijuana ban approved was in the town of Yampa.  Only two other Routt County measures were approved.   County residents said yes to a tax increase to provide airline carriers with incentives for guaranteed flights into Yampa Valley Regional Airport, a move expected to increase tourism. Oak Creek voters said yes to a proposal to allow town officials to publish notices by title only, saving them printing dollars.
STATE, LOCAL COUNTIES REJECT STATEWIDE ED FUNDING MEASURE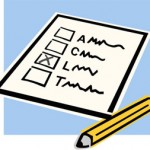 Proposition 103, the only statewide ballot measure in this year's election, has been defeated by Colorado voters.  The measure was put forth by Senator Rollie Heath and would have raised taxes to fund education. The state's sales and use tax rate would have gone from 2.9 percent to 3.0 percent, and the state's income tax would have gone from 4.63 percent to 5.0 percent. It would have helped to raise upwards of $500 to $600 million every year for five years.  Heath says it would have returned tax rates to what they were in 1999. The Independence Institute said Proposition 103 would, if passed, lead to a net loss of 7,000 to 11,000 jobs in the state.  Governor John Hickenlooper did not endorse Proposition 103.  Voters in Moffat, Routt, and Rio Blanco Counties overwhelmingly rejected the measure.
GOVERNOR HICKENLOOPER PROPOSES MORE EDUCATION CUTS FOR NEXT YEAR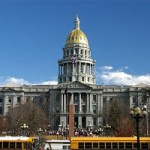 Colorado Gov. John Hickenlooper pitched more cuts to education yesterday, although not as dramatic as other years, in a budget proposal that also sets up a showdown with Republicans over delaying a property tax break for seniors.  The Democratic governor's budget proposal reduces funding for K-12 education next year by $89 million and about $60 million for public colleges.  The governor's office said the cuts are needed mainly because of mandatory spending on Medicaid, which has seen a spike in enrollment during the Great Recession.  Overall, Hickenlooper is proposing about $679 million in cuts to balance the $7.4 billion general fund budget. His plan includes delaying a $98.6 million voter-approved tax break for seniors scheduled to be reinstated this year. Lawmakers have suspended it in the past to balance the budget.  That proposal is likely to spark the biggest fireworks in the Legislature next year. Republicans already have said they would not support postponing the tax break, and they have enough votes in the House to kill a measure to delay it again.
T.M.H. TO RENT OUT KITCHEN IN OLD BUILDING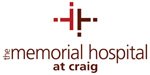 The Memorial Hospital in Craig is planning to rent out the kitchen in their old building on Russell Street.  The kitchen is large enough for culinary enthusiasts to cook enough food for resale or a large party.  In fact, Moffat County Commissioner Tom Mathers has already expressed interest in using it for the annual Christmas Dinner that Mathers Bar and Grill hosts.  The commissioners have already taken a tour, and are optimistic about the opportunities it could provide to the public.  Hospital officials say they plan to rent the kitchen out for $15 an hour.  The kitchen has its own outside access and is closed off from the rest of the clinic so there will be no interaction.  Hospital officials say they are also working with administrators at Colorado Northwestern Community College to create culinary classes that could be held at the kitchen.
M.C. COMMISSIONERS FILL EMPTY BOARD SEATS – MORE TO COME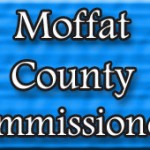 The Moffat County Commissioners filled a few board positions yesterday.  Theresa Baker replaces Lois Stoffle on the Maybell Fire Board.  Dee Bates steps in for Vicki Wade on the Moffat County Tourism Board.  Mike Flannery was appointed to the Community Corrections Board.  Returning members to the Fair Board Jamie Martinez and Robin Brumbak will be joined by newcomer Jade Willhite.  There is still an opening on the fair board that the commissioners would like to fill.  Those interested are encouraged to call Erin Miller at the county courthouse.  The commissioners also said there will be several board terms expiring in January.
LOW INCOME RESIDENTS URGED TO FILE FOR L.E.A.P. FUNDING SOON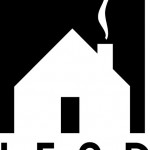 The cold weather has arrived and those that plan to apply for LEAP funds to pay their heating bills this winter should act soon.  You can submit an application for Colorado's Low Income Energy Assistance Program now.  The program runs through the end of April.  LEAP is a federally-funded program and has faced a lot of cutbacks. As a result, not as many people will be able to get help this year. To qualify family of four must not make more than $2,794 per month to qualify. Last year, that amount was $3,400.  Regardless of whether you qualify, there are things you can do to make your home more energy efficient. Some are as simple as lowering your thermostat at night and when you're away.  Other upgrades you can make, have tax breaks or other incentives or rebates tied to them.  To apply for energy assistance, call 1-866-HEAT-HELP or fill out the online application.
AUDIT SAYS FRACKING OPERATIONS ARE WELL-MANAGED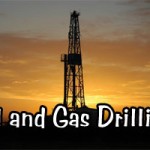 An independent audit of Colorado's oil and gas regulations on hydro-fracturing – a technique used in drilling almost all wells in the state – identified four areas where the rules should be tightened.  The audit by State Review of Oil and Natural Gas Environmental Regulations Inc., which is composed of environmental groups and state oil and gas regulators, found the Colorado programs "well-managed and professional" and meeting the group's hydrofracturing guidelines.  The audit, requested by the Colorado Oil and Gas Conservation Commission, did say the state should set a minimum amount of surface casing for a well to protect groundwater and include details of fracking fluids as part of the well-completion form a driller files with the state.