TODAY IS ELECTION DAY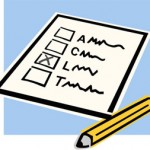 Today is the deadline for casting your vote in the November General Election.  This year is an off year, with only one statewide issue on the ballot.  The question asks voters to approve an income tax increase to pay for general education.  Locally, there are a few school board races.  There are also a number of issues on the Routt County ballot, most of which deal with the medical marijuana industry.  If you haven't received a ballot in the mail, you need to stop and see your local County Clerk to pick one up.  You can also get drop-off points from the clerk's office.  Ballots that are not turned in by 7 tonight will not be counted.
CELL PHONE SERVICE RESTORED AFTER HUGE OUTAGE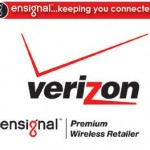 It appears Verizon customers in Steamboat are waking up to find their service restored.  Verizon's service went down yesterday at around 2 in the afternoon.  Apparently, someone in the Dillon area severed an underground Century Link phone line.  It hasn't been made clear whether it was a Century Link employee who cut the line.  32 of Verizon's cell towers were affected by the outage, which didn't seem to affect Craig customers, but brought cell phone service in Steamboat and across much of Northwest Colorado to a halt last night.  Some long distance land-line service was also affected.  The service was restored late last night.
HUNDREDS OF FAMILIES CELEBRATE HALLOWEEN IN NORTHWEST COLORADO

Halloween celebrations were packed last night as kids and their parents made the annual trek for candy during trick-or-treating.  The weather made for a great Halloween night, one of the warmest trick-or-treat nights in memory.  Businesses in Northwest Colorado got in the spirit by decorating their establishments and handing out candy.  In Craig kids trick-or-treated downtown and at the Centennial Mall.  In Steamboat the candy was handed out downtown.  And in Meeker, hundreds of people showed up for the Pumpkins, Eats and Treats, where there was also a costume contest and games.  Health experts say now that the holiday is over, parents should take their kids candy and put it away, so it can be rationed in healthy portions.
WILDLIFE SERVICE TO ISSUE GRANTS FOR ENDANGERED SPECIES HABITAT PROJECTS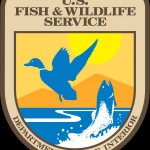 The U-S Fish and Wildlife Service is seeking proposals from states in obtaining federal financial assistance to acquire land, or conduct planning efforts for endangered species conservation.  There is $100 million dollars available in grant money from the federal government to help protect threatened and endangered plants, and animals.  There are three different types of grants available.  The Recovery Land Acquisition grant provides funds for securing habitat for endangered species.  The Habitat Conservation Planning Assistance Grant supports the development of Habitat Conservation Plans.  The HCP Land Acquisition Grant is similar to the Recovery Land Acquisition Grant, but deals with Habitat Conservation Plans already in place.  You can learn more about the grants by going to the U-S fish and wildlife Services website.
CLOSING ARGUMENTS WRAP UP IN STATE REDISTRICTING TRIAL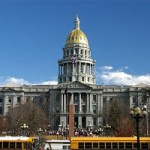 Closing arguments wrapped up yesterday in a lawsuit to decide new Colorado congressional districts.  Attorneys for Democrats, Republicans and other political interests delivered their remarks yesterday morning in Denver District Court in a case that can impact political races next year.  A judge is considering about a half-dozen maps, including proposals from both major parties and Latino groups who say they want to make sure the growing Hispanic population is fairly represented.  Democrats and Republicans filed lawsuits after the Legislature failed to agree on new districts this spring to reflect population changes during the last 10 years.  Republicans say they want minimal changes to the current districts. Democrats say districts should change to make races more competitive. The state's House delegation has four Republicans and three Democrats.
DEADLINE APPROACHING FOR SENDING CHRISTMAS PACKAGES TO TROOPS OVERSEAS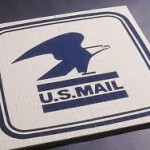 If you are looking to send holiday packages to troops overseas, the last day to have most packages reach them by Christmas is Dec. 17.  The United State Postal Service says they are offering a discounted price of $12.95 on packages sent to military personnel around the world in a large flat-rate priority box. This price includes the $2 discount applied to packages sent to troops.  The most economical way to send a package to a troop is by using Parcel Post, and the holiday deadline for those packages is Nov. 12.
COLORADO MOUNTAIN COLLEGE TO OFFER BABYSITTING TRAINING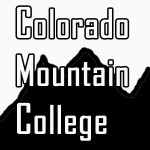 Colorado Mountain College in Steamboat is offering an unusual class for youngsters.  The college now offers a class to teach teens and pre-teens the ins and outs of babysitting.  The class teaches the basics, such as changing diapers, food safety, and playtime activities, as well as what to do in an emergency.  The class even goes over the financial aspects, including how best to ensure payment for the job.  The class is one day only.  Those who would like to sign up can call the college, and need to do so before the date arrives.  The class will be held November 10th from 10 to 4 at the college.  It's open to those 11 and older.

Listen Live