Check Out This Cool Halloween Inspired Video
Interior to Examine Integration of Interior's Mining Regulation and
Mine Reclamation Programs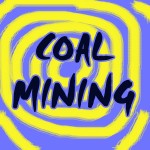 WASHINGTON– Secretary of the Interior Ken Salazar today launched a process to evaluate how to best integrate the Office of Surface Mining Reclamation and Enforcement (OSM) into the Bureau of Land Management (BLM) to further strengthen the bureaus' mining regulations and abandoned mine land reclamation programs.  The initiative will be undertaken with the coordination and input of employees, Members of Congress, and interested parties.
"We must always be looking for ways to make government work better, to build on our strengths, and to get the most out of the limited resources we have," said Secretary Salazar. "OSM and the BLM have vital natural resource missions, tremendous public servants, and strong leaders who are helping us rethink how we better deliver services and how we can further strengthen our regulation, reclamation, and stewardship responsibilities. We will rely on the ideas and input of employees and many others at every step of the process, so that we ensure that an integration is successful and consistent with our authorities under the law."
The Secretarial Order issued today will become effective December 2, 2011, following consultation with the White House Office of Management and Budget, employees, and applicable Congressional committees with responsibilities over these functions.  The Order directs Interior Deputy Secretary David J. Hayes to work with OSM and BLM leadership and employees to develop a schedule, by March 1, 2012, to achieve strategic improvements in four primary areas:
Administrative Support Functions.  Integration of OSM's administrative functions with the BLM's administrative functions, including, but not limited to, the management of human resources, budget, communications, information, finance, ethics, and acquisition and financial assistance.
Environmental Restoration of Abandoned Mine Lands.  Integration of OSM's abandoned mine lands programs and functions including its State grants-in-aid program and the Abandoned Mine Land Inventory System and the BLM's mine and surface reclamation programs.
Fee Collections.  Integration of OSM's coal fee collection and distribution functions with the Office of Natural Resources Revenue functions and programs, which already handles coal, oil and gas and geothermal revenue collection, and distribution functions and programs for the BLM.
Regulation, Inspection and Enforcement and State Program Oversight.  Integration of OSM's coal mining regulation, inspection and enforcement programs and functions and the BLM's inspection and enforcement program functions relating to mining.
"OSM has a strong record over the last two and a half years of providing strong and effective enforcement of surface coal mining and of ensuring timely reclamation of disturbed lands and waters," said OSM Director Joe Pizarchik.  "The Secretary has asked us to build on our strengths by looking at how we can best integrate certain functions with the BLM, so that we are making the most effective use of limited resources."
"OSM and the BLM have many complementary responsibilities with respect to mining and the reclamation of mine lands, and it makes sense to explore how we can bring the best out of the two bureaus as they carry out their statutory responsibilities," said BLM Director Bob Abbey.  "Examining new organizational structures can be challenging, but we must be open to new ideas and new ways of thinking about how to make government work better."
OSM oversees State surface coal mining regulatory programs and develops new tools to ensure the states and tribes administer their programs effectively.  The Office's 525 employees are located at the Headquarters in Washington DC and throughout three regional offices — Appalachian, Mid-Continent, and Western.
The BLM manages more land – over 245 million acres – than any other Federal agency. This land, known as the National System of Public Lands, is primarily located in 12 Western states, including Alaska. The Bureau, with a budget of about $1 billion, also administers 700 million acres of sub-surface mineral estate throughout the nation. The BLM's multiple-use mission is to sustain the health and productivity of the public lands for the use and enjoyment of present and future generations. The Bureau accomplishes this by managing such activities as outdoor recreation, livestock grazing, mineral development, and energy production, and by conserving natural, historical, cultural, and other resources on public lands.
Click HERE for the Memorandum on the OSM-BLM reorganization and HERE for the Secretarial Order.
Click HERE for a Q & A document.
HABITAT STAMPS REQUIRED FOR HUNTERS
Hunters are reminded that a habitat stamp is required in the state of Colorado.  The habitat stamp was implemented to raise funds for wildlife preservation projects throughout the state.  Typically the stamps are purchased with a license, and it is required to be eligible for any license draws.  One stamp is $10 and is good for the entire year.  Hunters can also buy a life-time stamp for just over $300.  A stamp is required for anyone between the ages of 18 and 64, with some exceptions, such as those with disabilities.  Those buying one-day licenses for fishing and small game are also exempt.  To find out more about the stamp, click here.
WINTER WEATHER PREPAREDNESS – FROSTBITE AND HYPOTHERMIA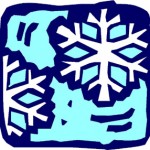 As the temperature starts to fall in Northwest Colorado, the National Weather Service has tips on how to avoid frostbite and hypothermia.  This is National Winter Weather Preparedness Week.  The Weather Service says wind is a factor in both conditions.  Frostbite affects exposed areas of the skin where blood circulation may be limited, such as in extremities.  When the wind chill is at around minus 25 degrees, frostbite can occur within 15 minutes.  If you start to recognize signs of frostbite, you should hold that area next to warmer skin.  Hypothermia is a dangerously low body temperature, and is the most common weather killer in the winter.  Hypothermia can occur in temperatures as high as 50 degrees, so wind chill levels below zero, will only accelerate the process.  Any hypothermia victim should be warmed slowly by drinking warm liquids, and with dry clothing and blankets.  For more about today's winter weather preparedness tip, click here.
NEW PHONE SCAM TARGETS VETERANS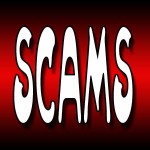 Veterans Affairs says they are NOT calling members and asking for personal information.  It seems another scam has surfaced, and the scammers are targeting veterans.  A press release from Veterans Affairs says members have told them they have been contacted by callers claiming to be from their offices.  The veteran is asked confirm contact information, social security number and bank account information.  VA personnel say their staff doesn't ask for that information when they initiate a phone call.  If you think you may have been a victim of the scam, call your local law enforcement, or the Veteran's Affairs Office.
DEPUTY ATTORNEY GENERAL DODGES MEDICAL MARIJUANA QUESTIONS AT UNRELATED PRESS CONFERENCE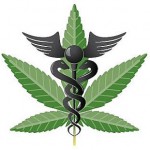 The Deputy Attorney General who authorized the Justice Department's newest stance on medical marijuana dodged reporters' questions at a press conference in Denver that was held about an unrelated matter.  Deputy Attorney General Jim Cole stood alongside local police chiefs and the head of Denver's Alcohol Tobacco, Firearms and Explosives office to announce 80 gang members and associates had been arrested in a summer violence crackdown.  At the news conference, a medical marijuana-related question directed at Cole asked what he would say to large scale medical marijuana growers in Colorado.  Cole suggested growers read his June 29 memo, which says the federal government's earlier announcement, that they would not pursue legal users of medical marijuana, does not pertain to those acting illegally.  Cole did say that he gives U.S. Attorney's decision-making power in which marijuana cases to expend time and resources.  He said he would address the topic further at another time.
OBAMA WANTS TO GIVE RELIEF TO THOSE WITH STUDENT LOANS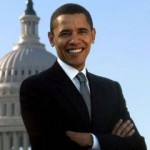 President Barack Obama unveiled a plan yesterday that could give millions of young people some relief on their student loan payments.  Obama said it's never been more important to get a college education, but it's also never been more expensive. Obama said his plan will help not just individuals, but the nation, because graduates will have more money to spend on things like buying homes.  The plan will accelerate a measure passed by Congress that reduces the maximum required payment on student loans from 15 percent of discretionary income annually to 10 percent. He will put it into effect in 2012, instead of 2014. In addition, the White House says the remaining debt would be forgiven after 20 years, instead of 25. About 1.6 million borrowers could be affected.

Yesterday:
Soccer:
-Steamboat's first round playoff game at D'Evelyn was rescheduled for tonight at 7, due to yesterday's snowstorm on the Front Range.
Today:
Volleyball:
-Little Snake River Valley goes to the state tournament in Casper.
Tomorrow:
Football:
-Little Snake River Valley hosts Hulett at noon in the first round of the playoffs.
-Hayden goes to Lake County at 7.
-Rangely heads to Paonia at 7.
-Steamboat travels to Battle Mountain at 7.
-Meeker hosts Hotchkiss at 7.
-Moffat County hosts Eagle Valley.  You can catch that game live on KRAI, with the pre-game at 6:45 and the kick-off at 7.  You can also listen online at krai.com.
Volleyball:
-Little Snake River Valley continues at the state tournament in Casper.