Check Out This Cool Halloween Inspired Video
ENERGY FOR AMERICA TOUR STOP IN CRAIG ATTRACTS LESS THAN 100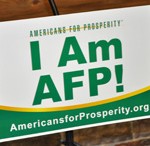 The Energy For America Tour stop in Craig drew what some described as a disappointing turnout last night. Attendees that numbered about 75 included most of the Craig City Council and Moffat County Commissioners plus Senator Jean White and Representative Randy Baumgardner. The purpose of the stop was to bring to light the harmful impacts rising energy prices are having on the state's economy, and encourage energy policy changes that will increase supply, lower costs, generate good American jobs and reduce our reliance on foreign imports.  Baumgardner spoke on the rules and regulations hampering Colorado's energy production and job growth, while White talked about how utilizing natural resources could jump start the economy.  A petition was available for residents to sign, that asks the government to "get out of the way and allow greater access to our vast energy resources" to put the economy back on track. Pictured below left: Commissioner Tom Mathers adding his name to the 100′s of others on the Energy For America Bus.  Pictured below right: State Representative Randy Baumgardner and Commissioner Audry Danner.

M.C. COMMISSIONERS WRITE LETTERS TO HICKENLOOPER AND OBAMA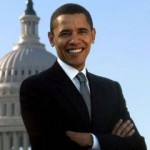 The Moffat County Commissioners are sending out letters; one to Governor Hickenlooper, and the other to President Obama.  The letters state that the commissioners are guardedly supportive of the moratorium being placed on the EPA's air quality standards.  The letters bash the EPA's tactics in implementing regulations, citing the agency's 11th hour entrance into talks regarding the Resource Management Plan for the BLM's Little Snake River Field Office.  The letter talks about the impacts such regulations have on the local economy, noting that coal, oil and gas jobs account directly for 47% of the wage income of Moffat County, and 22% of the jobs.  Commissioner Tom Gray, at yesterday's regular meeting, stated that didn't include all of the indirect jobs and wages created by the industry.  In the letter to Hickenlooper, the commissioners also encouraged the governor to stick to his campaign promise of eliminating red tape and unnecessary regulations.
EPA GOING AFTER COAL MINES DESPITE POOR ECONOMIC TIMING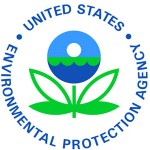 The head of the Environmental Protection Agency says federal regulators will continue to push for the cleanup of coal power plants in southwestern Colorado despite the rough economy.  EPA administrator Lisa Jackson praised Colorado's plan to retire coal plants and replace them with natural gas-powered generators during a visit Monday to Denver.  Many coal plants did not invest in new pollution control technology in good economic times and now they cannot afford it.  But they're going after them anyway.
RED CROSS OFFERS TIPS IN HEATING HOMES SAFELY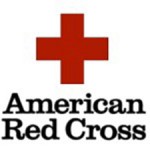 As the weather gets colder in Colorado, the American Red Cross is warning residents about the dangers of alternate heating sources.  The Red Cross says space heaters can be dangerous, and families need to have an escape plan in case of a fire.  Heating sources are the leading cause of winter fires in the home.  All burnable material should be kept well away from space heaters, wood and coal stoves, and fireplaces, and those sources should never be left unattended.  Never use a cooking range to heat your home, and turn off portable heaters when you leave or go to sleep.  Chimneys should also be inspected and swept every year.  For more Red Cross fire safety and preparedness information, click here.
WINTER WEATHER PREPAREDNESS WEEK – HIGH WINDS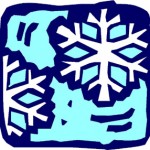 The National Weather Service is observing Winter Weather Preparedness Week by passing along some tips for surviving severe winter weather.  Today's tip deals with high winds.  Forecasters say those winds are usually caused by differences in air pressure, and often become active in the Rockies during winter months.  They say some of those wind storms can be more destructive than summer thunderstorms.  If a high wind warning is issued for your area, you should bring lightweight belongings indoors, tie them down, or move them to an area where they won't be carried away.  Stay away from downed power lines, and stay clear of buildings under construction.  Motorists in lightweight vehicles are advised to wait until winds die down before starting their journeys.  Winds in the Rockies can exceed 100 miles per hour during winter storms.  For more on today's topic, click here.
CRAIG/MOFFAT EDP TO DESCRIBE CHANGES FOR ENTERPRISE TAX CREDITS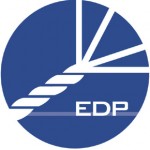 The Craig/Moffat Economic Development Partnership is planning a workshop next month for those interested in enterprise zone tax credits.  Moffat County is an enterprise zone, giving business tax credits on things like hiring new employees, renovations, and vehicle purchases.  Next months workshop will focus on changes in the tax credits for next year.  The Associated Governments of Northwest Colorado will present information on those changes, and let businesses owners and managers know how they can make use of those credits.  The workshop is scheduled for November 15th at noon at the Moffat County Courthouse.  It's free and lunch will be provided.
COLORADO CANTALOUPE LISTERIA OUTBREAK HAS KILLED 28 PEOPLE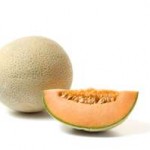 Authorities say the Listeria outbreak that originated from Colorado cantaloupe has now killed 28 people and infected 133 people in 26 states.  The Centers for Disease Control and Prevention says in addition to the 28 deaths, a pregnant woman got sick from the Listeria and had a miscarriage.  The FDA has traced the source of the outbreak to a processing facility run by Jensen Farms, which is located in Holly,Colo.  The CDC says people should avoid eating cantaloupe grown in that area.

In high school sports:
Yesterday:
In volleyball:
Soroco fell to Meeker in the first round of the district playoffs.
Hayden beat West Grand.

Today:
In soccer:
Steamboat travels to D'Evelyn for the first round of the playoffs.
Tomorrow:
In volleyball:
Little Snake River Valley goes to the state tournament in Casper.