Check Out This Cool Youtube Video
ENERGY RALLY TO BE HELD IN CRAIG TONIGHT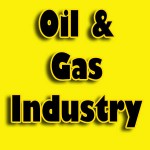 The American Energy Alliance will hold a rally in Moffat County tonight.  The Alliance is a pro-energy group who speaks out against overtaxing environmental regulations on the oil, gas and coal industries.  They say the regulations are costing local jobs.  The group says natural energy reserves could provide the country with energy independence.  They also say it's time to use those reserves, which would also provide thousands of jobs for Americans.  The rally will be held at the Moffat County Fairgrounds Pavillion tonight at 6.  There's no cost, and everyone is invited.
POSTAL SERVICE STILL HOLDING MEETINGS WHILE ANNOUNCING CLOSURES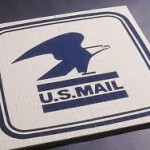 The U-S Postal Service has announced some closures of rural post offices, while still getting a feel for others that may need shut down.  It was announced earlier that the Phippsburgh post office will be shut down in May, barring any success at a final appeal.  It was also noted that the Taponas Post Office is also being considered for closure.  The Postal Service is shutting down many rural post offices nationwide as part of a restructuring, intended to take them out of debt.  Meetings are being held to hear from residents about the hardships a closure would create.  Three were held in Moffat County over the last two weeks, the latest being Friday night's meeting in Maybell.  At that meeting, and ones in Slater and Hamilton, one of the primary concerns was the distance their community's residents would have to travel to get their mail.  In Northwest Colorado, towns are miles apart, and residents are concerned about travel conditions in the winter time.  It may be some time before the final decisions on Moffat County's post offices are made.
TREAD OF PIONEERS ANNOUNCES WINNERS OF LECKENBY AND LARSON AWARDS
The Tread Of Pioneers Museum in Steamboat has announced the recipients of this year's Leckenby and Larson Awards.  The Leckenby goes to a living person who has significantly improved life for residents in Routt County.  That award went to Judy Green, a long time rancher in Western Routt County.  Green has also been a board member for the Hayden Heritage Center for the last 22 years.  She helped start Historic Routt County's barn preservation program, and has also been named the CattleWoman of the year.  The Larson Award is similar, but is awarded posthumously.  This year's Larson Award went to Bill Meek, who was the South Routt School District's Superintendent for 33 years.  Meek was instrumental in the merger between the schools in Oak Creek and Yampa.
BODY OF 50-YEAR OLD MAN FOUND IN STEAMBOAT FRIDAY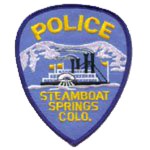 Routt County Authorities are investigating the death of a man found in the stairway of The Pines Condominiums last week.  Police say 50-year old Dean Tresner was found Friday night, but there's no clear indication of the cause of death.  So far there has been no indication of foul play.  In fact, police are still trying to determine when the man died.  When he was found, police said it looked like he had been there for some time.  If you have any information, or had recently been in touch with Tresner, you're encouraged to contact the Steamboat Police Department.
HICKENLOOPER ANNOUNCES UPDATE ON COLORADO BLUEPRINT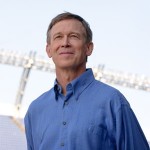 An update on the statewide economic development plan launched by Governor John Hickenlooper earlier this year has been released.  The Colorado Blueprint was developed with input throughout the state to help businesses grow and attract new jobs.  It is the result of the "Bottom Up" approach to the economy by Hickenlooper.  Many meetings were held statewide to determine each county's financial strengths and weaknesses.  Ken Lund, Executive Director of the state's Office of Economic Development and International Trade, says Colorado has made strides already, with the addition of G.E. and Arrow Electronics headquarters.  He says when dealing with rural areas, the Blueprint tries to take advantage of the unique resources each has.  The latest update to the Colorado Blueprint was released yesterday.
FREE RECYCLING EVENT TO BE HELD IN STEAMBOAT SATURDAY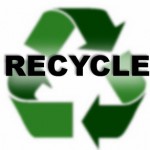 A special recycling station will be set up in Steamboat this weekend.  The Yampa Valley Sustainability Council and Yampa Valley Recycles will take everything from light bulbs and paper products, to computers and appliances.  The drop-point is intended for residential and household goods.  Businesses are not invited to use the station.  The station will be open from 9 to noon Saturday at Howelson Hill.  If you're unclear as to what you may drop off, click here.
COATS COLLECTED BY LOVE INC BEING DISTRIBUTED THIS WEEK
If you have a winter coat you don't wear anymore, Love INC (INK) in Craig would like to help you pass it on.  The organization is distributing coats this week to those who need them.  Those that would like to donate can do so at the Love INC offices between 6th and 7th on School Street, or at Calvary Baptist Church.  They're handing the coats out at Saint Mark's Episcopal Church and the Lutheran Church of Grace.  Anyone who needs one can stop by between 11 and 5 the rest of the week.  If you need more information, call Love INC at 826-4400.
CRAIG CHAMBER HOLDS CRABFEST SATURDAY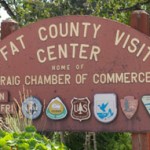 The Craig Chamber holds their Crabfest this weekend.  The event is a major fundraiser for the chamber, with tickets costing $50 a piece.  The night includes a crab dinner, live and silent auctions, a performance by the Moffat County High School Theater Department, and a comedian.  The doors open at 6:30 with dinner starting at 7.  It's being held at the Boys and Girls Club of Craig.  If you need more information you can contact the Craig Chamber of Commerce.

 
In high school sports:
Today:
In volleyball:
Soroco hosts Meeker in the first round of the district tournament at 6.
Hayden hosts West Grand.