Check out this very cool YouTube Video
WYMAN MUSEUM DECLARES PUMPKIN PATCH A SUCCESS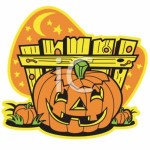 Around 1,000 people showed up to the Wyman Museum Saturday for the 3rd annual Pumpkin Patch.  Those who showed up got to paint pumpkins, ride camels, go through the hay maze, take a helicopter ride, and many other activities throughout the day.  Kids and adults got the chance to make scarecrows, with the final products being sold later to benefit the Boys and Girls Club in Craig.  Museum representatives say over 500 pumpkins were purchased for painting.  That money goes back to the museum for next year's event.  You can see pictures of the Pumpkin Patch in the gallery above.
 WILDLIFE EXPERTS SAY CHRONIC WASTING DISEASE IS STILL A THREAT
While Chronic Wasting Disease isn't something that's grabbed headlines for a while, Colorado wildlife managers are still keeping tabs on the ailment.  Hunters can still submit the heads of their kills to be tested.  Evidence so far shows that Chronic Wasting Disease is not transferable to humans, but wildlife experts say it's better to be safe than sorry.  There are some suggestions they have for handling your kill.  First they say if the animal your hunting looks sick, don't shoot it.  They also say it's a good idea to wear rubber gloves when dressing your kill.  You should minimize handling of the brain and spinal tissues.  You should also avoid eating any parts of the brain, spinal cord, eyes, spleen, tonsils, pancreas and lymph nodes of the animal.  You can read more about Chronic Wasting Disease by clicking here.
ENERGY RALLY TO BE HELD IN CRAIG TOMORROW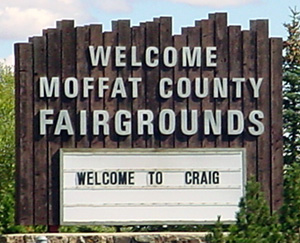 The American Energy Alliance is planning a rally in Moffat County tomorrow.  The Alliance is a lobby group for the energy industry, and says that environmental regulations are killing local energy jobs.  The alliance believes that regulations are being implemented to make the cost of developing natural gas and oil overwhelming.  The thought is that the costly regulations will convince more people to use renewable energy.  However, the American Energy Alliance says natural energy reserves could not only give the country energy independence, but put many Americans to work.  The rally will be held at the Moffat County Fairgrounds Pavillion tomorrow night at 6.  There's no cost, and everyone is invited.
PHIPPSBURGH POST OFFICE TO CLOSE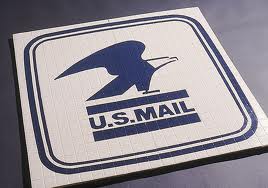 At least one Northwest Colorado post office won't survive the round of closures planned by the U-S Postal Service.  Officials at the post office in Phippsburgh have received word that the office will close, likely in May.  Several rural post offices in the state are being considered for closure to save the agency money.  Officials are also looking at offices in Maybell, Slater, Hamilton, and Taponas.  In Phippsburgh, the indoor setting will be replaced by a group of mailboxes outside the building.
CRAIG P.D. AND STATE PATROL HOST PRESCRIPTION DRUG TAKE BACK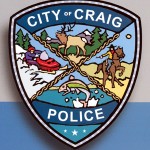 The Craig Police Department and the Colorado state Patrol will get together this weekend to provide a place for residents to drop off their unused and expired prescription medications.  The agencies stress that keeping the leftover drugs around can be asking for trouble, especially with kids in the house.  The number of accidental poisonings and overdoses rises every year in the U-S, so law enforcement agencies around the country have set up "drug take back" events.  Last year, over 376,000 pounds of prescription drugs were collected by the effort at nearly 5,400 sites nationwide.  The Craig operation will be held from 10 to 2 Saturday in the Centennial Mall parking lot.
LOCAL BANK WARNS OF SCAM TARGETING CELL PHONE USERS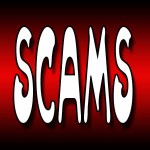 A local bank is warning of a phone scam that seems to target cell phone users.  According to officials at Yampa Valley Bank in Craig, the scammers are calling cell phones to try to obtain personal information.  The caller claims to be from Wells Fargo, and asks for personal information, such as debit card, social security, and bank account numbers.  Bank officials say you should never give out any personal information, without first confirming who it is you're talking to.  And you should never give that information out when you weren't the one to initiate the call.  Furthermore, bank representatives say they would never call and ask you to give that information over the phone.  Those that feel they may have received one of these calls should contact local law enforcement.
WINTER WEATHER PREPAREDNESS WEEK – TRAVEL SAFELY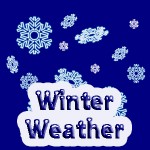 This is Winter Weather Preparedness Week, and the National Weather Service has issued tips to get through the winter as comfortably as possible.  Each day this week, the Weather Service is focusing on a different weather tip.  Today, the subject is winter travel.  Weather forecasters have said this year should be just as cold and snowy as last year.  They say it's crucial to have survival equipment in your car, including a first aid kit, water-proof matches, extra clothing, batteries, flashlights, blankets, and food.  It's also a good idea to pack a shovel, tire chains, a tow rope and other tools that can help get you out of a jam.  If you get stranded in your car due to a winter storm, weather experts say to stay in the car.  Run the motor every hour for about 10 minutes to keep warm, but make sure to keep windows cracked and the exhaust pipe cleared to prevent build-up of carbon monoxide.  To see the rest of today's tips, click here.
STATEWIDE ISSUE IS THE ONLY ONE NATIONWIDE THAT ASKS FOR TAX INCREASE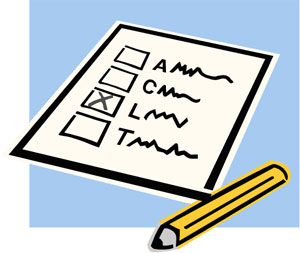 The nation's only ballot measure this fall that proposes a state tax increase pits some defenders of Colorado's underfunded schools against those who warn it will cost jobs.  Proposition 103 would raise state taxes for five years to generate nearly $3 billion for the education system. The question is the only statewide issue for Colorado voters in the Nov. 1 mostly mail ballot election.  Republicans oppose it, saying that raising taxes now will slow economic growth. And some prominent Democrats have refused to publicly endorse the measure.  Proponents say the tax increase is needed because school funding has been repeatedly slashed to balance the Colorado budget.  If approved, the rates would be in effect from 2012 through 2016 and money would go to K-12 schools and public colleges.

In high school sports:
Over the weekend:
Football:
-Little Snake River Valley topped Farson.
-Steamboat lost to Palisade.
-Soroco beat North Park.
-Meeker fell to Hayden.
-Moffat County fell to Rifle.
Volleyball:
-Soroco beat North Park.
-Hayden plays fell to Vail Mountain and beat Vail Christian.
-Little Snake River Valley beat Encampment and Meeteetse at regionals in Lander.  They lost to Burlington, putting them in the second seed for this weekend's state tournament.
-Steamboat beat Battle Mountain and lost to Eagle Valley.
-Moffat County lost to Eagle Valley and beat Battle Mountain.
Boys soccer:
-Moffat County fell to Grand Junction.
Tomorrow:
Volleyball:
-Soroco hosts Meeker in the first round of the district tournament at 6.
Hayden hosts West Grand.