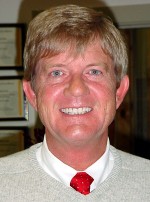 Congressman Scott Tipton is working on legislation that ties the energy industry into education funding.  Tipton says the bill is the first of it's kind.  In an interview with Wild West Radio News earlier this week, Tipton said the intent is to use royalty money from oil and gas leases in the country for K through 12 funding.  The bill is an attempt to offset past and future reductions in education funding by a number of states.  Tipton tied the bill into the BLM's recent Record of Decision by the Interior Department for the Little Snake River Field Office.  In that decision, the Vermillion Basin was closed off to energy development entirely, despite local support for drilling on 1% of the Basin at any given time.  Tipton said development in the Vermillion might have provided millions of dollars to the state's educational system under his bill, had it been allowed.  Asked about the Basin's future, Tipton said the only way Interior Secretary Ken Salazar's decision can be reversed is through an act of Congress.  He said he understands the frustration of local planners and the hesitation to go back to the table.  However, he also said if the community was interested, he would sit with them, listen, and take their concerns back to Washington, where he may be able to get enough support for a reversal.
UNDELIVERABLE BALLOTS BEING RETURNED ALL OVER THE STATE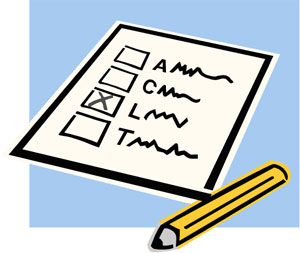 County clerks say hundreds of ballots for this year's county and state election are being returned because they cannot be delivered.  Eagle County Clerk and Recorder Teak Simonton says about 1,000 ballots out of more than 24,000 have been returned.  Routt County elections deputy Vicki Weber says nearly 680 of more than 11,700 ballots have been sent back by the U.S. Postal Service Most are being returned because voters have moved and not changed their addresses.  Under Colorado law, local clerks are responsible for elections.
COAL SEAM FIRE MAY BE USED FOR ENERGY PURPOSES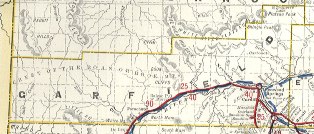 Garfield County officials are considering a proposal to use a coal seam fire to convert heat into electricity.  Geologist Lindsey Maness Jr. of In-Situ Coal Energy Corp. wants to set up a pilot project to determine if the plan is feasible.  Garfield County Planning Director Fred Jarman says an electric plant could speed up the burning of the coal underground in the South Canyon and extinguish it more quickly.  In 2002, high winds whipped up sparks from the coal seam that erupted into the Coal Seam Fire, which burned 30 homes in Glenwood Springs.  (help from KUSA)
FEWER FAMILIES TO GET HEATING HELP THIS WINTER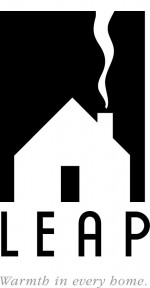 Fewer Colorado residents can expect to get help with their heating bills this winter.  State heating assistance program director Todd Jorgensen says the Low-Income Energy Assistance Program benefits will be reserved for the most-needy clients.  Nearly 150,000 households applied for help last year and more than 125,000 were accepted.  Jorgensen says this year, the number of applicants is expected to increase, but fewer than 113,000 will receive aid.
COMMITTEE PASSES BILL TO FIX ISSUES IN NO CHILD LEFT BEHIND ACT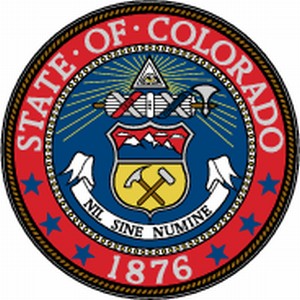 The Colorado Senate Health, Education, Labor and Pensions Committee has approved a bill to fix problems with the No Child Left Behind Act.  The bill is intended to fix longstanding problems that lawmakers say stood in the way of the act's progress.  It ensures there will still be a focus on closing achievement gaps, and moves toward establishing college and career-ready standards in states, while targeting the federal role on the lowest performing schools.  Legislators say it will also establish a competitive grant program for high-performing teacher prepared programs, improve opportunities for innovation in rural school districts, provide more flexibility at the local level, and ensure quality in education funding.
COLORADO JOINS STATES IN SETTLING E-TRADE SUIT

Colorado is joining other states in a settlement with E-Trade Securities over the sale of auction rate securities.   Fred Joseph says the company agreed to buy back about $3.5 million worth of securities from Colorado investors who found themselves unable to sell their securities after they had been frozen.  Authorities say the company misrepresented details on the securities to investors, comparing them to money market funds.
3RD ANNUAL PUMPKIN PATCH TO BE HELD AT WYMAN MUSEUM TOMORROW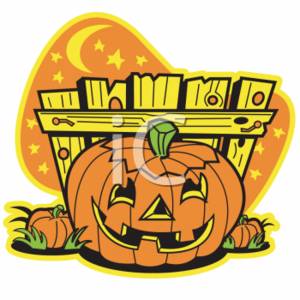 The Wyman Living History Museum will hold their 3rd annual Pumpkin Patch tomorrow.  There will be activities for kids and adults alike, including helicopter rides, pumpkin painting, scarecrow building, and more.  Food will be available.  The museum will have plenty of competitions with prizes for the participants.  It's free to show up.  The event runs from 10 to 4 tomorrow at the Wyman Museum east of Craig.

IN HIGH SCHOOL SPORTS:                               
YESTERDAY:
VOLLEYBALL:
MOFFAT COUNTY FELL TO STEAMBOAT.
BOYS SOCCER:
STEAMBOAT TOPPED MOFFAT COUNTY.
TODAY:
FOOTBALL:
-LITTLE SNAKE RIVER VALLEY WELCOMES FARSON AT NOON. 
-RANGELY IS HOME AGAINST LAKE COUNTY AT 7.
-STEAMBOAT HOSTS PALISADE AT 7.
-SOROCO IS HOME AGAINST NORTH PARK AT 7.
-MEEKER GOES TO HAYDEN AT 7.
-MOFFAT COUNTY TRAVELS TO RIFLE.  YOU CAN HEAR THAT GAME LIVE ON93-7 102-3 KRAI.  THE PRE-GAME IS AT 6:45 AND THE KICK-OFF IS AT 7.  YOU CAN ALSO LISTEN ONLINE BY CLICKING ON THE "BULLDOG FOOTBALL ON-LINE" BUTTON ON THE TOP-RIGHT.
VOLLEYBALL:
-RANGELY HOSTS PAONIA AT 6.
-SOROCO WELCOMES NORTH PARK AT 6.
-HAYDEN PLAYS AT VAIL MOUNTAIN AT 6:30.
-LITTLE SNAKE RIVER VALLEY GOES TO REGIONALS IN LANDER.
BOYS SOCCER:
-MOFFAT COUNTY GOES TO GRAND JUNCTION AT 4.
TOMORROW:
VOLLEYBALL:
-HAYDEN HOSTS VAIL CHRISTIAN AT 3.
-RANGELY IS HOME AGAINST VAIL MOUNTAIN AT 2.
-STEAMBOAT HOSTS A QUAD, PLAYING AGAINST BATTLE MOUNTAIN AT NOON AND EAGLE VALLEY AT 5.  MOFFAT COUNTY WILL ALSO BE IN ATTENDANCE.
-MEEKER WELCOMES WEST GRAND AT 2.
LITTLE SNAKE RIVER VALLEY CONTINUES AT REGIONALS IN LANDER.
BRONCOS:   THE DENVER BRONCOS TRAVEL TO MIAMI TO TAKE ON THE DOLPHINS SUNDAY.  YOU CAN HEAR ALL THE ACTION ON 55 COUNTRY WITH THE PRE-GAME AT 9 AND THE KICK-OFF AT 11.