BLM UPDATES ITS FIREWORKS RULES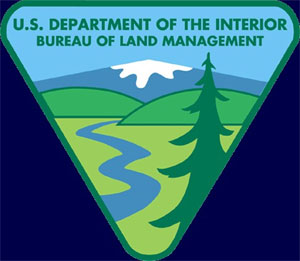 The Bureau of Land Management is bringing its fireworks rules in line with those of the National Parks Service and the U-S Forest Service.  The agency announced yesterday that they are issuing new rules that prohibit any kind of fireworks on BLM land year-round.  BLM officials say it will help them be more consistent in their fire prevention efforts on public lands throughout the state.  However, anyone with written consent from the local agency administrator to possess and use incendiary devices will be able to carry on.  If you have questions you should call your local BLM field office.
MOFFAT COUNTY VOTERS CHOOSING SCHOOL BOARD MEMBERS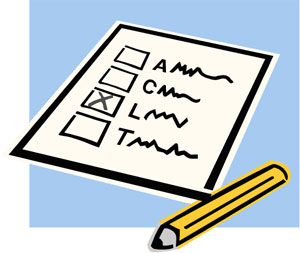 There are no local issues on this year's Moffat County ballot.  The only issue is the statewide question asking voters to approve an income tax increase to pay for K-12 education.  However there are contested races for the school board.  In District #3 Tony St.John is running against Debbie Belleville.  Ken Wergin takes on Sherry St. Louis for the District #5 seat.  In District #1 J.B. Chapman is running unopposed.  This year's election will be done entirely by mail, and ballots were sent out last week.  If you haven't received one by now, call your local County Clerk and Recorder's Office.
DEMOCRATS TESTIFY IN REDISTRICTING TRIAL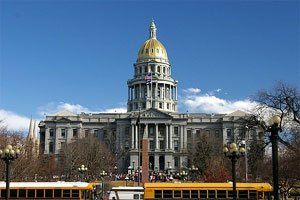 Democratic U.S. Reps. Ed Perlmutter and Jared Polis testified in a lawsuit over how Colorado should redraw its congressional districts to reflect population changes during the last 10 years.  Perlmutter testified yesterday that districts should be more competitive to make politicians accountable. Polis says having the University of Colorado and Colorado State University in the same district would help a representative focus more on higher education issues.  The congressmen were testifying on Democratic proposals that would put Larimer County in Polis' 2nd District and take part of Aurora out of Perlmutter's 7th District.  Democrats and Republicans filed lawsuits after the Legislature failed to agree on new districts this spring.  A Denver District Court judge is considering about a half-dozen maps, including proposals from Democrats, Republicans and other political interests.
TASK FORCE WILL DRAFT LEGISLATION ON SCHOOL DISCIPLINARY ACTIONS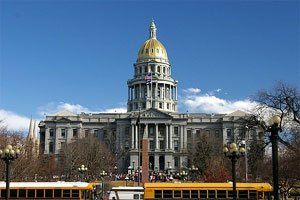 Colorado's Legislative Task Force to Study School Discipline yesterday decided to prepare draft legislation that would change the process in referring a student for a school infraction.  Over the past decade nearly 100,000 students have been referred to law enforcement for some type of wrong doing, often for minor offenses that should have resulted in a phone call home, or a trip to the principal's office.  Panel members say since the enforcement of "zero tolerance policies", students exhibiting normal adolescent behavior have found themselves under arrest and in juvenile court.  The task force has been charged with examining those policies and recommending changes in the form of draft legislation.
LETTER FROM STATE OFFICIAL REGARDING MARIJUANA VOTE CAUSES CONTROVERSY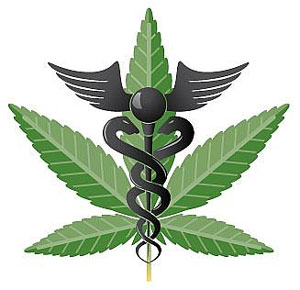 A letter from the Medical Marijuana Enforcement Division about a proposed dispensary ban on the western slope is causing controversy after some say the letter tells readers how to vote on the issue.  State Medical Marijuana Enforcement Division director Dan Hartman wrote the letter which says, in part, if voters ban dispensaries, the ban would prevent the state's medical marijuana enforcement police from doing anything about any marijuana activity.  The letter does not say that federal, state and local police would still have the right to arrest anyone breaking the ban, marijuana rules or other laws.  Some, including Colorado Attorney General John Suthers, say the letter has a slant against the ban.  Suthers said that in his opinion the letter was not illegal, but he believed it was unethical.  A spokesman for the Department of Revenue said the letter was written in response to questions from the Palisade community about how a ban would affect the town.  (Help from 9News)
THIS WEEK IS NATIONAL TEEN DRIVING SAFETY WEEK

The Colorado Department of Transportation is urging parents to continue to influence their kids positively when it comes to driving.  This week is National Teen Driver Safety Week, and the Department is encouraging parents to be involved with their child's developing driving skills.  In 2010, 63 drivers between the ages of 15 and 20 were involved in fatal crashes in Colorado, and 49 of them were killed.  More than 60% of those killed were not wearing a seat belt. Colorado's Teen Driving Alliance suggests a contract between parents and their learning drivers, that outlines clear rules and has specific consequences if they are broken.  You'll find a sample of a teen driving contract by clicking here.
LEGISLATURE SAYS NO-GO TO LOW-FLOW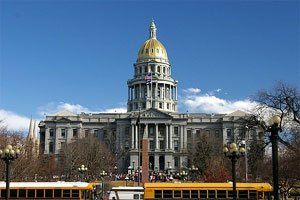 Colorado lawmakers on the Water Conservation Review Committee have rejected a proposal that would have required low-flow toilets for new construction or remodeling.  Wastewater groups, toilet makers, plumbing and water conservation advocates all expressed support for a law that would have required low-flow toilets statewide.  Republicans said Tuesday that consumers should make the decision, while Democrats said the committee ignored water-conservation benefits and long-term consequences of wasteful flushing.
NEXT WEEK IS WINTER WEATHER PREPAREDNESS WEEK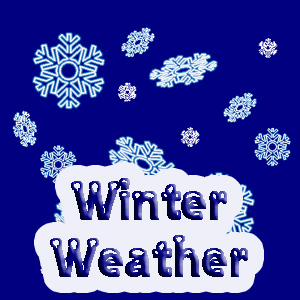 Next week is Winter Weather Preparedness Week.  The National Weather Service observes the week by issuing advice regarding extreme winter conditions.  The area hasn't experienced much winter weather over the last few weeks, but meteorologists remind us that we are in for a cold snowy season.  Meteorologist Don Day has said this winter will be similar to last winter in terms of temperatures and snow fall.  Be listening next week as Wild West Radio News passes on the winter weather advice of weather experts.
IN HIGH SCHOOL SPORTS:                               
YESTERDAY:
AT THE REGIONAL CROSS COUNTRY MEET:
STEAMBOAT QUALIFIED TWO RUNNERS FOR STATE.
TODAY:
IN VOLLEYBALL:
MOFFAT COUNTY IS HOME AGAINST STEAMBOAT AT 6:30.
IN BOYS SOCCER:
STEAMBOAT HOSTS MOFFAT COUNTY AT 4.
TOMORROW:
IN FOOTBALL:
LITTLE SNAKE RIVER VALLEY WELCOMES FARSON AT NOON.
RANGELY IS HOME AGAINST LAKE COUNTY AT 7.
STEAMBOAT HOSTS PALISADE AT 7.
SOROCO IS HOME AGAINST NORTH PARK AT 7.
MEEKER GOES TO HAYDEN AT 7.
MOFFAT COUNTY TRAVELS TO RIFLE.  YOU CAN HEAR THAT GAME LIVE ON (93-7/102-3) KRAI.  THE PRE-GAME IS AT 6:45 AND THE KICK-OFF IS AT 7.  YOU CAN ALSO LISTEN ONLINE AT KRAI.COM.
IN VOLLEYBALL:
RANGELY HOSTS PAONIA AT 6.
SOROCO WELCOMES NORTH PARK AT 6.
HAYDEN PLAYS AT VAIL MOUNTAIN AT 6:30.
LITTLE SNAKE RIVER VALLEY GOES TO REGIONALS IN LANDER.
IN BOYS SOCCER:
MOFFAT COUNTY GOES TO GRAND JUNCTION AT 4.