LIEUTENANT GOVERNOR VISITS CRAIG AND STEAMBOAT TODAY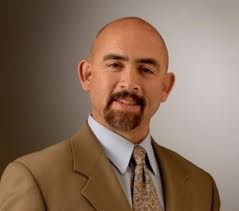 Lieutenant Governor Joe Garcia makes his way through Northwest Colorado today.  Garcia is on a statewide tour to talk about Early Childhood Development programs in the state.  His first visit will be in Steamboat this morning at 9:30.  He'll stop and talk with education officials at Strawberry Park Elementary School.  From there, the lieutenant governor will move on to Craig.  He'll lead that discussion in the Council Chambers at Craig City Hall starting at 1 this afternoon.
GRAND JUNCTION MAN KILLED IN ROUTT COUNTY CRASH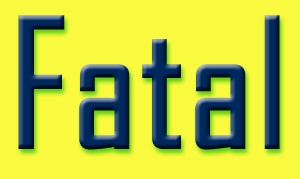 A 54-year old former Hayden man traveling on Routt County roads Saturday afternoon, was killed in a crash in the southwestern part of the county.  State Troopers say John Carroll, who most recently lived in Grand Junction, was on Routt County road 67 when he lost control of his vehicle and rolled it down an embankment.  Carroll was ejected from his car and was pronounced dead at the scene.  Troopers say he was not wearing a seatbelt.  The investigation into the crash is ongoing.
RIO BLANCO COUNTY BALLOTS FOCUS ON EDUCATION RACES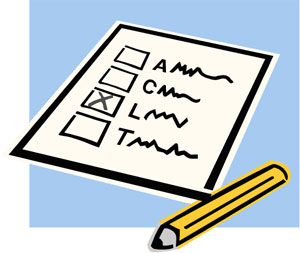 There isn't much to decide on this year's ballots in Rio Blanco County.  The only issue is the statewide one to raise the state income tax for the next 5 years to pay for public education.  School Board seats are up for election in both Rangely and Meeker.  Victoria Berardi, Jennifer Hill, James Day, Kurt Douglas, and Leslie Nielsen are running for the three open seats in Rangely.  Edward Coryell, Mary Strang, Mindy Burke, Todd Morris, Marnell Bradfield, and Kurtis Blunt are running for three open seats in Meeker.  Rangely residents will also choose between Conrad Stanley, Peggy Rector, and Rodger Polley for two open junior college director seats.  Ballots have been sent out, but some were sent to Meeker voters marked as "sample ballot".  Clerks there say the ballots are legitimate, but they will replace them if the voter asks.  Over 1,200 of the ballots have the printed mistake.
ROAD RECONSTRUCTION PROJECT STARTS TODAY SOUTH OF MEEKER
The Colorado Department of Transportation is scheduled to start what they call a "full-depth reconstruction project" on State Highway 13 just south of Meeker today.  Crews will widen shoulders, add guardrails, and add new drainage pipes to a 2-mile section of the highway.  The idea came after transportation workers noticed an increase in heavy equipment traffic on the road.  Project engineer Eric Peterson says the result should be a smoother, safer stretch of road.  The work will take place Monday through Friday from 7 to 7, and is expected to last through the end of the month, weather permitting.  Crews will then shut down for the winter, and pick back up next spring.  The entire project should be finished by November 2012.  Motorists should be aware there will be delays of up to 15 minutes and reduced speed limits through the work zone.
SCOTT TIPTON TO HOST JOB FAIRS IN GLENWOOD AND STEAMBOAT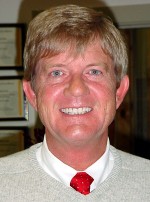 Congressman Scott Tipton is teaming with the Department of Labor and Employment to bring a couple of job fairs to the Western Slope.  Assistance will be provided through various employment opportunity groups, including chambers of commerce, the National Federation of Independent Businesses, Small Business Development Centers, the Glenwood, Rifle, Steamboat and Craig Workforce Centers and more.  Attendees can get resume assistance, resources for unemployment insurance, advice in starting a small business, and help in developing interview skills, among other things.  The first job fair will be held at the Glenwood Community Center Friday from 11 to 2.  The second will be at Olympian Hall in Steamboat Saturday from 11 to 2.  The contact number for the Steamboat fair is 879-3075.  For Glenwood it's (970) 945-8638.
WILD HORSE AND BURRO MEETING TO BE HELD IN RENO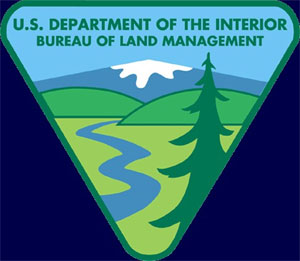 A National Academy of Sciences team will hold its first meeting on the federal Bureau of Land Management's wild horse and burro management program on Oct. 27 in Reno.  The 14-member committee has been tasked with conducting an independent review of whether the agency is using the best science available in managing wild horses and burros on Western rangelands.  Nevada has roughly half of the 33,000 wild horses that freely roam 10 Western states. During the afternoon portion of the Oct. 27 meeting at the Airport Plaza Hotel, the committee will hear from BLM officials as well as experts on wild horse and burro genetics and population models.
A.A.A. SAYS TEEN DRIVING IMPROVES AFTER ONE MONTH BEHIND THE WHEEL
The American Automobile Association has released the results of a study that shows teen drivers are 50% more likely to have an accident in their first month of driving, than they are after they've been driving for a year.  The group says the most common cause of teen crashes are failure to yield, failure to reduce speed, and inattention.  Those three factors alone accounted for 57% of all crashes in which teens were driving in their first month.  The study shows that teens learn quickly while driving, but that first month should be approached with high caution.  The Association suggests teens practice often when first getting their license.  They also say teens should not have passengers in their cars, they should limit their night driving, and parents should set and enforce rules for their teens.  There are also "alive at 25″ classes held occasionally in Northwest Colorado.  To find out when the next one is, call your local office of the Colorado State Patrol.
IN HIGH SCHOOL SPORTS:                               
OVER THE WEEKEND:
IN FOOTBALL:
LITTLE SNAKE RIVER VALLEY BEAT MIDWEST.
STEAMBOAT LOST TO GLENWOOD.
SOROCO LOST TO WEST GRAND.
HAYDEN FELL TO HOTCHKISS.
MEEKER DEFEATED RANGELY.
MOFFAT COUNTY LOST TO BATTLE MOUNTAIN.
IN VOLLEYBALL:
SOROCO BEAT VAIL MOUNTAIN AND RANGELY.
HAYDEN LOST TO LITTLE SNAKE RIVER VALLEY AND BEAT PLATEAU VALLEY.
MOFFAT COUNTY FELL TO GLENWOOD.
IN BOYS SOCCER:
STEAMBOAT LOST TO BATTLE MOUNTAIN THEN BEAT COLORADO ACADEMY.
MOFFAT COUNTY TOPPED PALISADE.
TOMORROW:
IN BOYS SOCCER:
STEAMBOAT HOSTS EAGLE VALLEY AT 6.