FETCHER HONORED AT PARKS AND WILDLIFE MEETING IN STEAMBOAT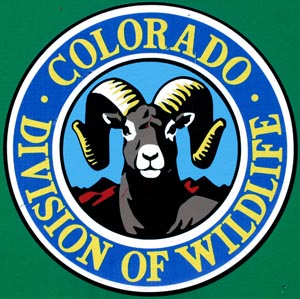 John Fetcher, long-time Steamboat rancher and water activist, was honored yesterday during the Colorado Parks and Wildlife's meeting in Steamboat.  Fetcher was instrumental in the creation of Steamboat Lake and Stagecoach Reservoir State Parks.  In fact, Steamboat Lake took up over 70% of the ranch he owned, when it was built in the early 60′s.  He also helped develop the Yamcola Reservoir in the late 70′s, and served as the manager of the Upper Yampa Valley Water Conservancy District.  Fetcher's son Jay accepted a partnership award from the Department at a ceremony yesterday.  Also during yesterday's meeting, the Parks and Wildlife Commission decided to table a proposal to amend rafting regulations to allow a wider range of personal flotation devices for commercial passengers on regulated river trips.  The commission says they want to make the rules clearer, so that they will be fully understood by the public and enforcement officials.
1ST BIG GAME HUNTING SEASON STARTS TOMORROW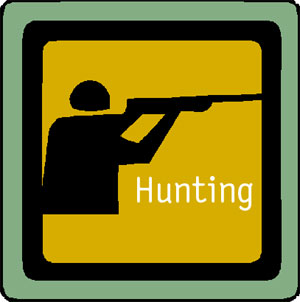 Colorado's 1st big game rifle season starts tomorrow.  Those visiting Northwest Colorado need to make sure they are versed in the state's hunting rules and regulations.  It is the hunter's responsibility to know the laws in Colorado.  A copy of the Big Game Brochure can be picked up at any visitors center.  Visitors are also reminded to take it easy in the high country, as altitude sickness is a common, and sometimes deadly ailment.  Health experts warn that dizziness, shortness of breath, and an irregular heartbeat are just a few signs you could be experiencing altitude sickness.  If you do show any of these symptoms, you should seek medical attention immediately.  The 1st season starts tomorrow and runs through Wednesday.
MEDICAL MARIJUANA INDUSTRY JOINS COLORADO'S LARGEST WORKER'S UNION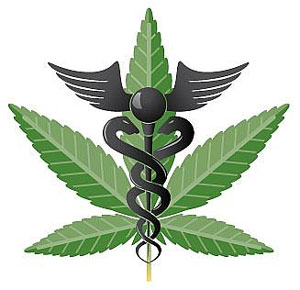 Colorado's medical marijuana industry is joining the largest worker's union in the state.  The announcement will be made by the United Food and Commercial Workers Local 7 on Monday.  The Union represents workers in the retail grocery, pharmacy, agriculture, food processing, meat cutting, textile and health care industries.  Medical marijuana workers claim they fit in at least half of those categories, and the union agrees.  President Kim Cordova says they have over 100 years of experience representing these sort of workers.  The industry claims more than 8,000 workers, and contributions of tens of millions of dollars into the state's economy through tax dollars.
PRESCRIBED BURN PLANNED NORTH OF MAYBELL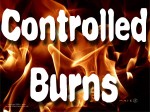 A 400-acre prescribed burn is planned 31 miles north of Maybell today.  Smoke will be visible on State Highway 318.  The operation is being conducted by the Northwest Colorado Interagency Fire management Unit.  They say the project could take several days.  The Bears Ears Prescribed Fire will be on BLM land, and is an attempt to reduce hazardous fuels and improve ecosystem diversity.  Fire managers say it will reduce the chance for larger wildfires, while at the same time benefiting wildlife habitat and enhancing livestock grazing.  The weather will determine how long the burn takes.
CNCC RANGELY BUILDS NEW ROPE COURSE

A new Ropes Course is being built across from the Colorado Northwestern Community College softball field in Rangely.  A ropes course is described as a challenging outdoor personal development and team building activity.  The college has taken the initiative to build the course, at the urging of the community.  Ducey's Electric is setting the climbing poles, which resemble large power poles, and the construction of the course itself is being handled by faculty, staff and students at CNCC.  There's no indication as to when the course will be finished.
PHONE SCAM HITS SWEETWATER COUNTY IN WYOMING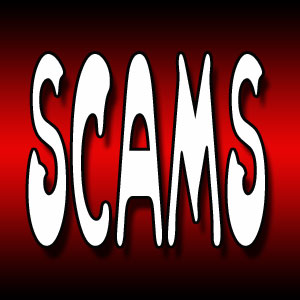 Law enforcement is warning again of a telephone scam hitting the area.  The Sweetwater County Sheriff's Office says in this particular scam, the caller tells people they are being awarded a grant from the federal government.  They say the amount is usually $7,000, and the victims are told it will never need to be paid back.  But then the caller asks for personal and bank information so the funds can be deposited.  Of course, once the scammers have that information, money comes out of the account, instead of going in.  Apparently many Sweetwater County residents have gotten the call.  Sheriff Rich Haskell says as a general rule, people should never give out personal or account information over the phone, especially when you didn't make the call.
IN HIGH SCHOOL SPORTS:                               
YESTERDAY:
IN VOLLEYBALL:
STEAMBOAT FELL TO GLENWOOD.
IN BOYS SOCCER:
STEAMBOAT LOST TO BATTLE MOUNTAIN.
IN BOYS TENNIS:
ALL STEAMBOAT PLAYERS LOST IN EITHER THE FIRST OR SECOND ROUND YESTERDAY AT THE STATE TOURNAMENT.  SOME OF THEM WILL CONTINUE IN CONSOLATION ROUNDS.
IN CROSS COUNTRY:
MOFFAT COUNTY'S BOYS AND GIRLS BOTH TOOK 1ST IN RIFLE.  STEAMBOAT'S BOYS FINISHED 3RD.  THE GIRLS TOOK 2ND.
TODAY:
IN FOOTBALL:
LITTLE SNAKE RIVER VALLEY IS ON THE ROAD TO MIDWESTAT 6.
STEAMBOAT TRAVELS TO GLENWOOD AT 7.
SOROCO WELCOMES WEST GRAND AT 7.
HAYDEN IS HOME AGAINST HOTCHKISS AT 7.
MEEKER HOSTS RANGELY AT 7.
MOFFAT COUNTY HOSTS BATTLE MOUNTAIN.  YOU CAN CATCH THAT GAME LIVE ON (93-7/102-3) KRAI, WITH THE PRE-GAME AT 6:45 AND THE KICKOFF AT 7.  YOU CAN ALSO LISTEN ONLINE AT KRAI.COM.
IN VOLLEYBALL:
SOROCO WELCOMES VAIL MOUNTAIN AT 6.
HAYDEN IS HOME AGAINST LITTLE SNAKE RIVER VALLEY AT 6:30.
IN BOYS SOCCER:
STEAMBOAT GOES TO BATTLE MOUNTAIN AT 6.
IN BOYS TENNIS:
STEAMBOAT CONTINUES AT THE STATE TOURNAMENT.
TOMORROW:
IN VOLLEYBALL:
MOFFAT COUNTY TRAVELS TO GLENWOOD AT 1.
MEEKER PLAYS A TRIANGULAR AT VAIL CHRISTIAN WITH PAONIA ATTENDING.
RANGELY HOSTS SOROCO AT 3.
HAYDEN IS ON THE ROAD TO PLATEAU VALLEY AT 3.
IN BOYS SOCCER:
STEAMBOAT HOSTS COLORADO ACADEMY AT NOON.
MOFFAT COUNTY IS HOME AGAINST PALISADE AT 1.