ROUTT COUNTY DEPUTIES INVESTIGATING BREAK-IN AT FARROW REPAIR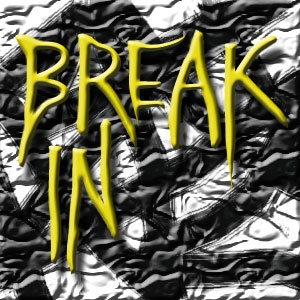 The Routt County Sheriff's Office is looking for help in finding out who broke into Farrow Repair west of Steamboat Tuesday night.  Deputies say there was around $5,000 worth of items stolen, and the place was ransacked.  They estimate the break-in was sometime between 11 Tuesday night and 5 yesterday morning.  Deputies are following up on leads, but would welcome information from anyone who may have noticed anything suspicious in the area during those hours.  If you have information, you can call the sheriff's office at 879-5518.
WILDLIFE OFFICIALS SAY EVEN MINOR HUNTING VIOLATIONS CAN COST DEARLY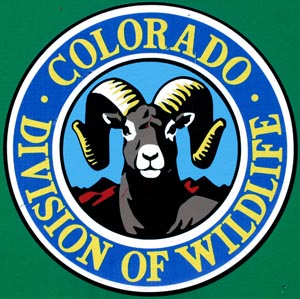 Wildlife officials are warning incoming hunters that some of the most common hinting violations can also be some of the most costly.  Officers say many of the thousands of citations they hand out during the hunting season are for minor violations that can easily be avoided.  But even those minor violations can cost a hunter thousands of dollars, hunting privileges, or even their hunting equipment.  Those that lose their privileges in Colorado can also lose them in 34 other states that participate in a wildlife compact agreement.  Wildlife officers maintain those hunting in the state must know the laws when they here.  Anyone visiting the state on a hunting trip, should pick up a copy of the Colorado Big Game Brochure, which can be picked up at any visitor center, to familiarize themselves with the state's hunting laws.  The first big game rifle hunting season for deer and elk starts Saturday.
SKI BILL PASSES U-S HOUSE, ON TO SENATE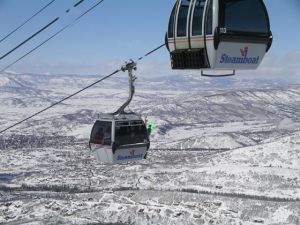 The Ski Area Recreation Opportunity Enhancement Act has passed the U.S. House of Representatives and now heads to the Senate.  The bill making its way through Congress would make it clear that ski resorts are not just for winter activities.  Current federal laws only allow ski-related activities on U.S. Forest Service land leased to resorts like Steamboat Ski Area.  Special exemptions are needed for downhill mountain biking trails, zip lines and disc golf courses.  Colorado Sen. Mark Udall will push to have the bill voted on by the Senate next week.
STATE INCOME TAX INCREASE IS THE ONLY STATEWIDE MEASURE ON THIS YEAR'S BALLOT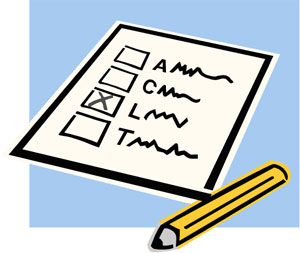 The only statewide issue on this year's ballot is a tax increase to further fund public education.  Proposition 103, if passed, would raise the state income tax from 4.63 % to 5% for the next 5 years, to provide extra funding for K-12 education.  After 5 years the income tax would drop back down to 4.63%.  Public postsecondary education would also get a boost.  Not everyone is in favor of the increase.  There have been local as well as statewide opposition to the measure.  Governor Hickenlooper has not endorsed the proposition, because he has promised not to push any tax increases on this year's ballot.  However, he has made it known that he is in favor of it.  Ballots for the all-mail election were sent out Tuesday.  If you don't receive your ballot by the 18th, you should call your county's clerk and recorder's office.
WORKSHOP PLANNED FOR PRESERVING HISTORICAL BUILDINGS

The Yampa Valley Sustainability Council and the City of Steamboat are teaming together to give advice on how to preserve historic buildings.  A work shop titled "New Life For Old Buildings" will be held later this month to explore historic preservation, energy efficiency, ventilation, heating, pitfalls in historic buildings, and more.  Bill Lucas Brown, a licensed general contractor, will lead the workshop.  Lucas-Brown has built and managed several near net-zero homes, including a couple that were featured in National Magazines.  The workshop will be held October 24th from noon to 3 at the Steamboat Depot.  Lunch will be provided.  If you'd like to RSVP, call 871-8202.
COLLEGE FLIGHT COMPETITION UNDERWAY AT RANGELY AIRPORT

Colorado Northwestern Community College  in Rangely is hosting a regional competition for the National Intercollegiate Flight Association.  Last spring, the campuses team took first place for 2-year schools in the nation.  The events are taking place at the Rangely Airport.  Seven other schools have flown into Rangely to participate in the regional competition.  Yesterday's activities featured ground competitions.  Flight competitions are scheduled for all day today, tomorrow, and Saturday morning.  A banquet in honor of the participants will be held Saturday night.
ALCOHOL SUSPECTED IN FATAL WYOMING CRASH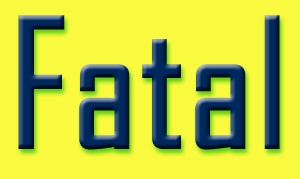 Alcohol is believed to be a factor in a fatal crash north of Rock Springs Tuesday.  According to the Sweetwater County Sheriff's Office, 28 year olds Justin Clark and Pedro Castro, both of Rock Springs, were in the same vehicle, when the driver lost control and rolled it near the intersection of Gannett and Summit Drives.  Both men were ejected.  Castro's injuries are not considered life threatening, and he is recovering at Memorial Hospital of Rock Springs.  Clark was declared dead at the scene of the crash.  The investigation continues.
SWEETWATER COUNTY DISTRICT UNDER INVESTIGATION FOR MISMANAGEMENT OF FUNDS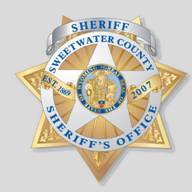 The Sweetwater County Sheriff's Office is investigating claims of misappropriation of public funds raised at a recent County Commission meeting.  At the Commission meeting on October 4, Clearview Acres residents told commissioners they believed taxpayer funds had been mishandled by the Clearview Improvement Service District and produced expense records they said supported their claims.  Sheriff Rich Haskell said his agency's investigation is in only its early stages. On Tuesday, county detectives were scheduling interviews and continuing their examination of Service District documents.  Anyone with information in the matter is encouraged to contact the Sheriff's Office Detective Division.
IN HIGH SCHOOL SPORTS:                               
TODAY:
IN VOLLEYBALL:
STEAMBOAT HOSTS GLENWOOD AT 6:30.
LITTLE SNAKE RIVER VALLEY IS HOME AGAINST FARSON AT 6.
IN CROSS COUNTRY:
MOFFAT COUNTY, STEAMBOAT, RANGELY AND MEEKER RUN AT THE RIFLE INVITATIONAL.
TOMORROW:
IN FOOTBALL:
LITTLE SNAKE RIVER VALLEY IS ON THE ROAD TO MIDWEST AT 6.
STEAMBOAT TRAVELS TO GLENWOOD AT 7.
SOROCO WELCOMES WEST GRAND AT 7.
HAYDEN IS HOME AGAINST HOTCHKISS AT 7.
MEEKER HOSTS RANGELY AT 7.
MOFFAT COUNTY HOSTS BATTLE MOUNTAIN.  YOU CAN CATCH THAT GAME LIVE ON (93-7/102-3) KRAI, WITH THE PRE-GAME AT 6:45 AND THE KICKOFF AT 7.  YOU CAN ALSO LISTEN ONLINE AT KRAI.COM.
IN VOLLEYBALL:
SOROCO WELCOMES VAIL MOUNTAIN AT 6.
HAYDEN IS HOME AGAINST LITTLE SNAKE RIVER VALLEY AT 6:30.
IN BOYS SOCCER:
STEAMBOAT GOES TO BATTLE MOUNTAIN AT 6.