BURGLARY AT FARROW REPAIR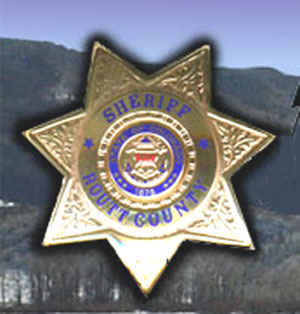 Crime scene tape in front of Farrow Repair on Highway 40 west of Steamboat got travelers attention today while the Routt County Sheriff's Department was investigating a break-in.  Routt County Undersheriff, Ray Burch, told Wild West Radio News that they are now following up on leads collected during the burglary investigation, where an estimated $5000 worth of items were stolen and the inside of Farrow was ransacked and vandalized.  The burglars broke in sometime between 11 Tuesday night and 5 Wednesday morning.  Anyone that may have seen anything that may help with the investigation is asked to contact Officer Ken Klinger at 870-5518.
ROUTT COUNTY ENTITIES ASKING FOR MORE MONEY DURING THIS YEAR'S ELECTION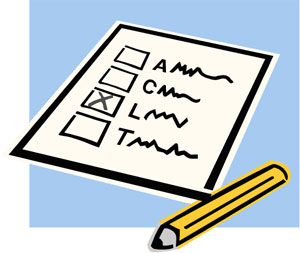 While medical marijuana questions dominate Routt County ballots, there are a few tax issues as well.  For example, voters in Oak Creek will decide whether to raise the town's sales tax by 1 percent.  The tax is needed for operational expenses, such as salaries and equipment.  The increase is expected to give the town another $39,000 dollars a year. Routt County residents who live within the Eagle County School District will also be asked to approve a mil levy increase, that would generate another $6 million dollars for the district.  Steamboat is also looking for a quarter percent sales and use tax increase to help fund airline service to Yampa Valley Regional Airport, boosting tourism efforts.  That tax is expected to generate another $1.3 million dollars.  The West Routt Fire Protection District is asking for an increase of 3.5 mils for the acquisition, construction and improvement of capital assets, and for operational costs. County Clerks started sending ballots to voters yesterday.  This year's election will be done entirely by mail.
ACET DESCRIBES DRUG SCENE IN NORTHWEST COLORADO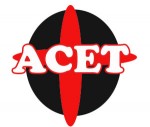 ACET, the All Crimes Enforcement Team, gave a presentation to the Moffat County Commissioners yesterday, showing what the agency has done over the last year.  The team, formerly GRAMNET, focuses on drug distribution cases, but also handles related crimes.  The group has broken up theft rings, and made a number of fraud arrests, but say it all relates to the drug industry.  Investigator Ryan Hess says highlighted the team's two biggest operations this year in his presentation.  The first was the arrest of James Mozier in Hayden, who was recently sentenced to 12 years in prison for cooking meth.  The second was busting a major cocaine distributor in Steamboat.  The team works in Moffat and Routt Counties, and just this year has gotten the Routt County Sheriff's Office back on board.  Hess says while meth is still the primary problem drug in Northwest Colorado, cocaine, heroin and prescription pills are growing trends.  The team urged the commissioners to continue their support of the organization.
MOFFAT COUNTY'S BUDGET LOOKS GOOD FOR 2012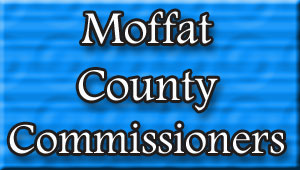 Moffat County's Department heads have been, under the commissioners' direction, reorganizing their departments to find ways to cut costs.  Looking at the proposed budget for next year, it appears it's working.  Budget Analyst Tineal Gerber presented a proposed $73 million 2012 budget to the commissioners yesterday.  The budget is about 2 and a half million dollars higher than in 2011.  She says the main reason for it is the re-organizational efforts of those department heads.  The County is projected to have nearly $4 million for capital improvement projects, which could include further upgrades to the County Courthouse.  Gerber warned though that the economy is still sluggish, and she's not quite as optimistic about future budgets.  The proposed budget is now posted on the county's website for public review.  You can see it by clicking here.  It will be adopted by the commissioners before December 15th.
M.C. COMMISSIONERS SUPPORT E.P.A.'S MORATORIUM ON AIR QUALITY STANDARDS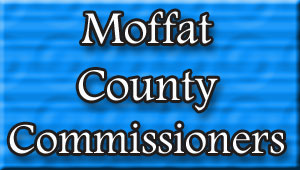 The Moffat County Commissioners are supporting the EPA's recent announcement that a moratorium will be placed on air quality standards for the next two years.  The standards relate to power plants and there emissions.  While the moratorium is welcome in the energy industry, skeptics fear it's a political ploy by President Obama to gain support from the industry before his re-election campaign.  Obama himself has said the moratorium could cost jobs, and this isn't the time for that to happen.  The commissioners will send letters to State representatives and state industry regulators, supporting the moratorium and urging them to adhere to the moratorium.
INTERNET SERVICES DISRUPTED AT STEAMBOAT GOVERNMENT OFFICES

Internet services are down at city offices in Steamboat.  A power surge in downtown Steamboat yesterday morning took out internet service to all of the city's departments and buildings.  The outage means they can't send or receive e-mails or conduct any business online.  Anyone needing immediate services from the city should contact them by phone.  City officials say they should be back up by noon today.
FOREST PROJECTS WILL CONTINUE THROUGH THE WINTER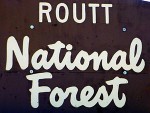 Routt National Forest Officials say they have plenty of maintenance projects scheduled throughout the winter, and motorists and visitors to forest land should be aware of those projects.  They include hazardous tree removal, commercial timber harvests, fuels reduction, slash pile burning, road maintenance and reconstruction, and off highway vehicle trail improvements.  Tree removal projects will be starting in the Onion Park, Line Creek, and Lone Pine Road areas soon.  Timber hauling projects will see increased truck traffic on Forest Road 80 between Pearl and Hog Park.  Forest Road 60 remains open on the Walden side of Buffalo Pass, but is closed for reconstruction on the Steamboat side.  Those traveling through the forest should watch for signs displaying closures, detours and updates on the projects.  Officials recommend checking with them to see if an area you plan to visit is affected by ongoing projects, before venturing out.
JUDGE BEGINS HEARING ARGUMENTS ON REDISTRICTING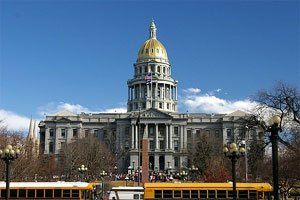 A judge has begun hearing arguments in a dispute between Republicans and Democrats over what Colorado's new congressional maps will look like.  Both parties filed suit after the Legislature failed to agree on drawing new districts to reflect the 2010 Census. The trial opened yesterday in Denver District Court.  The court will have about a half dozen maps to consider. The trial is expected to last two weeks.  Democrats say they want maps that make races more competitive. Republicans say Democrats are just trying to draw new districts to gain more congressional seats.  The new maps could affect whether voters send a majority Democrat or Republican delegation to Washington after the 2012 races.
IN HIGH SCHOOL SPORTS:                               
YESTERDAY:
IN BOYS SOCCER:
MOFFAT COUNTY BEAT GLENWOOD.
TOMORROW:
IN VOLLEYBALL:
STEAMBOAT HOSTS GLENWOOD AT 6:30.
LITTLE SNAKE RIVER VALLEY IS HOME AGAINST FARSON AT 6.
IN CROSS COUNTRY:
MOFFAT COUNTY, STEAMBOAT, RANGELY AND MEEKER RUN AT THE RIFLE INVITATIONAL.