MEDICAL MARIJUANA QUESTIONS DOMINATE ROUTT COUNTY BALLOTS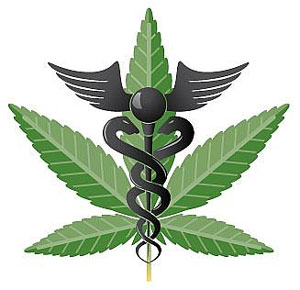 While there are no local issues on the Moffat County ballot for the upcoming general election, Routt County voters have several issues to decide, depending on where they live in the county.  Most of the questions have to do with medical marijuana.  There are initiatives to ban the sale and cultivation of medical marijuana in the cities and towns of Steamboat, Oak Creek, and Yampa, as well as the unincorporated areas of Routt County.  If passed, the laws will take effect January 1st.  Proponents say the pot sales is detrimental to their values, while opponents argue the availability of the drug to those who need it will be seriously limited.  There are also a number of tax issues appearing on the Routt County ballot.  Listen to KRAI news tomorrow to learn about some of those questions.  Ballots for this year's election are being mailed to voters today.
METEOROLOGIST PREDICTS SIMILAR WINTER CONDITIONS TO LAST YEAR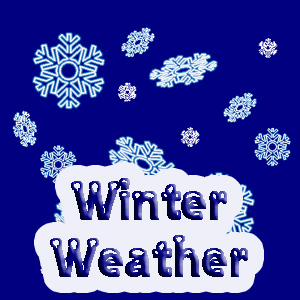 While winter weather has been fairly mild so far, the signs are there it could be another cold, snowy season.  It was reported that Saturday's coldest overnight temperatures in the nation were in this area.  It dropped down to 21 degrees in both Meeker and Saratoga.  Meteorologist Don Day says there are indications that this winter won't be much different from last year.  Day says, once again, we should expect to see a lot of snow this year, and extremely cold temperatures in January and February.
CMEDP HOSTS ECONOMIC SUMMIT TOMORROW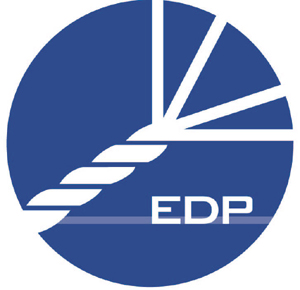 The Craig/Moffat Economic Development Partnership is hosting an economic summit tomorrow, with one of the top economists in the country.  Keynote speaker Carl Steidtman will talk about what the future of our economy holds.  He's just one of the speakers, as attendees will also hear presentations from the state's Small Business Development Center Director Kelly Manning, State Demographer Elizabeth Garner, and others.  The summit starts at 8 tomorrow morning and runs until 5.  It will be held at the Moffat County Fairgrounds Pavillion.
CHANGES IN AGRICULTURAL PROPERTY DEFINITIONS MEANS HIGHER TAXES FOR SOME HOME OWNERS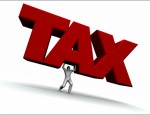 Some luxury homes in wealthy areas of Colorado will get bigger tax bills after Colorado closed a loophole allowing so-called toy ranches to qualify for tax breaks as agricultural property.  Under existing law, some luxury homes qualified as agricultural if the owners leased land surrounding the homes for haying or cattle grazing.  The new law requires that a house be integral to farming or ranching to qualify as agricultural. Otherwise, assessors are required to value two acres under the homes as residential.  The law takes effect Jan. 1. It's not clear how much more tax money it will generate in counties across the state.
MOFFAT COUNTY COMMISSIONERS TO ATTEND POST OFFICE MEETINGS

The Moffat County Commissioners plan to attend tonight's meeting with the U-S Postal Service in Hamilton.  The USPS is looking at smaller post offices, to see which ones they can close to save money.  State lawmakers have urged careful consideration when making those decisions, saying the closure of certain rural offices could create a dangerous situation for residents and business owners.  It could cause them to drive long distances in wintry conditions to get to the nearest post office.  Tonight's meeting will be at the Hamilton Community Center at 6.  Two more area meetings will be held over the next couple of weeks.  The Slater Post Office will be discussed tomorrow night at the Little Snake River Museum in Savery.  A meeting will also be held at the Maybell Community Center October 21st, regarding the Maybell post office.  The commissioners plan to be involved in all three discussions.
STEAMBOAT MAN HURT IN DUI ACCIDENT OVER THE WEEKEND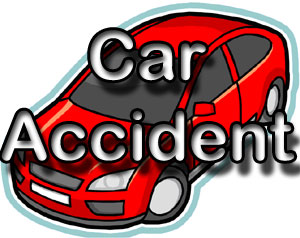 A Steamboat man went to the hospital Sunday night, after crashing his car on Yampa Street.  Police say the crash was minor, but when they found Russell Riley a couple of blocks away, he was unconscious.  They say he had a head injury.  He was taken to Yampa Valley Medical Center.  Police say they will charge him with Driving Under the Influence of Alcohol, and leaving the scene of a crash.  His injury is not considered life-threatening, and no one else was hurt in the crash.
HAYDEN MAN REPORTEDLY ATTACKS FRIEND WITH A HAMMER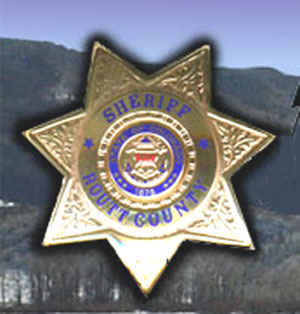 A Hayden man is in trouble after reportedly hitting a friend in the head with a hammer.  The Routt County Sheriff's Office handled the call Sunday night.  Deputies say the two friends were arguing when one pulled out a hammer and struck the other in the head.  The wound was treated at Yampa Valley Medical Center.  36-year old Matt Wheeler was arrested for the attack.  There are several charges against him, the most serious of which is 2nd degree assault.
STATE GETS OVER $700K IN AG GRANT MONEY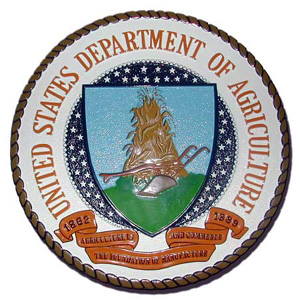 Colorado is set to receive over $700,000 in Specialty Crop Block Grants from the U-S Department of Agriculture.  The money is intended to support the state's agricultural producers by strengthening the market for specialty crops.  Those crops include fresh and dried fruits, nuts, horticulture and nursery crops, and vegetables.  Marketing seems to be the key, as lawmakers say small and new farmers will benefit most, due to programs that will allow them to access support programs and raise consumer awareness about their product.  There are 14 Colorado Department of Agriculture projects that will be carried out with the money.  The funding is only a chunk of the $55 million the USDA is handing out nationwide.
IN HIGH SCHOOL SPORTS:                               
TODAY:
IN BOYS SOCCER:
MOFFAT COUNTY HOSTS GLENWOOD AT 4.