PARKS AND WILDLIFE COMMISSION TO MEET IN STEAMBOAT FRIDAY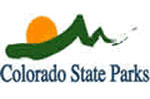 The new Colorado Parks and Wildlife Commission will meet in Steamboat this week to decide their mission statement.  The commission is the result of a merger of the Colorado Division of Wildlife and Colorado State Parks.  The mission statement is just one of their goals this week, as they will also determine the composition of the merged board, along with making decisions on rules and regulations.  The commission will be asked to approve changes to rafting regulations that would allow a wider range of acceptable personal flotation devices worn by commercial passengers on regulated river trips.  They'll also present a partnership award to the family of long-time rancher and water manager in the Yampa Valley, John Fetcher.  Fetcher was instrumental in the establishment of both Steamboat Lake and Stagecoach Reservoirs.  The meeting is Friday from 8:30 to 5 at the Holiday Inn in Steamboat.
FIREFIGHTERS RESPOND TO CHIMNEY FIRE ON MOFFAT COUNTY ROAD 7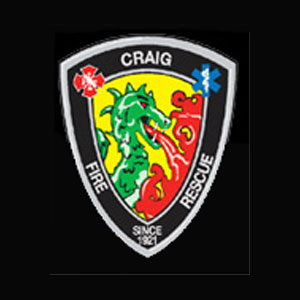 Craig Fire/Rescue responded to a house fire Friday night.  According to the department's KC Hume, the fire started around the chimney and spread to other parts of the house.  There was enough damage to move the occupants out for the night.  The house was on Moffat County Road 7, about 3 and a half miles north of Craig.  Nobody was hurt.
SEMI VS. CAR ACCIDENT ON MOFFAT COUNTY ROAD 4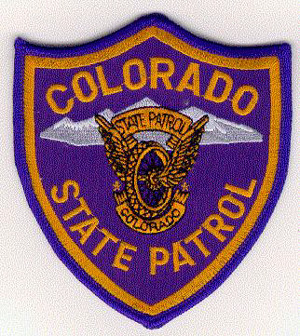 The Colorado State Patrol responded to an accident on Moffat County Road 4, near the Wyoming border last night.  Troopers haven't responded with details, but Craig firefighters, who were called off the accident before they got there, said the crash involved a semi and a passenger car.  There's no word on injuries or the extent of the damage.
BRIDGE BEING CONSTRUCTED OVER YAMPA RIVER IN STEAMBOAT

A 140 foot bridge is being constructed over the Yampa River in Steamboat.  The city and Native Excavating are working on the project, which will connect the Art Depot to West Lincoln Park.  The structure is expected to cost $650,000, funded by money from Great Outdoors Colorado and Federal Highway Administration Enhancement grant dollars.  Construction starts today and will last until the end of November, depending on weather conditions.  Landscaping work will be done in the spring.  Those who use West Lincoln Park, the trail connecting the Dream Island Mobile Park to the Library, and the core trail in front of the Arts Depot will likely experience construction detours.
NORTHWEST COLORADO HEALTH COLLABORATION WINS MONETARY AWARD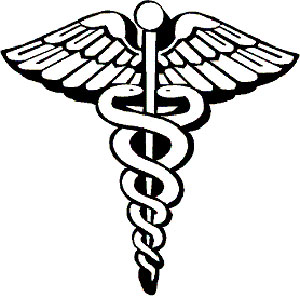 Northwest Colorado Community Health Partnership has won the first ever Colorado Collaboration Award for its work to develop a regional network of care for the underinsured and uninsured in Routt, Moffat, Rio Blanco and Jackson Counties.  The Colorado Non-Profit Association's director says the award recognizes nonprofits that collaborate to achieve outstanding results and serve as a model for other nonprofits.  The Partnership is a collaboration between Colorado West Regional Mental Health, the Independent Life Center, the Northwest Colorado Dental Coalition, the Northwest Colorado Visiting Nurse Association, the Routt County Human Services Department, The Memorial Hospital, and Yampa Valley Medical Center.  The award means the Partnership will receive $50,000 to continue its collaborative work.
PILT AND SRS PROGRAMS GETTING EXTENDED LIVES
A bipartisan plan to extend the life of the Payment in Lieu of Taxes and Secure Rural Schools programs has been unveiled.  The PILT program provides federal money to counties with a significant amount of federal land that they can't collect property taxes on.  The Secure Rural Schools program supports counties that rely economically on national forest lands, in the form of funding for county road improvement and maintenance projects, watershed restoration, and wildfire risk reduction projects.  Money would have stopped pouring into the PILT program at the end of this fiscal year, but the renewed efforts will allow both programs to continue through 2017.
STATE REDISTRICTING MAP TO BE DEBATED AGAIN THIS WEEK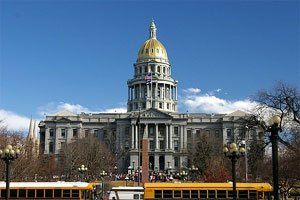 Colorado's political parties are going to court this week to make their pitch for drawing new congressional maps.  A Denver District Court judge will begin hearing arguments tomorrow on the redistricting process required every 10 years to reflect updated Census statistics. Democrats and Republicans sued after the Legislature failed to agree on drawing new districts this spring.  The court will have about a half dozen maps to consider in a trial expected to last two weeks. Republicans accuse Democrats of trying to draw new state districts to gain more congressional seats. Democrats say their goal is to make more races competitive.  The outcome of the case could affect whether voters send a majority Democrat or Republican delegation to Washington after the 2012 races.
ELECTION BALLOTS TO BE MAILED OUT TOMORROW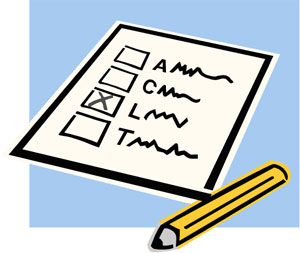 County Clerks will start mailing out ballots for the November General Election tomorrow.  This year's election will be conducted entirely by mail.  All active voters should start getting their ballots by the end of the week.  Ballots can be returned by mail, but must be received by November 1st at 7 in the evening.  Postmarks do NOT count.  Ballots can also be dropped off at various locations.  You can get those locations by calling or visiting the websites of your county's clerk and recorder's office.
MUSEUM HAS LINCOLN'S WALKING STICK, JEFFERSON'S VIOLIN IN LIMITED DISPLAY
The Tread of Pioneers Museum has some interesting items on display for a limited time.  The Colorado Grand Masons are celebrating 150 years of existence, with a traveling exhibit.  Featured in the exhibit are Abe Lincoln's walking stick, and Thomas Jefferson's violin.  The display is scheduled to be in Steamboat through Saturday, and then will move on.  The display originates from Colorado Springs.  You can see it at the Tread of Pioneers Museum from 11 to 5 tomorrow through Saturday.
IN HIGH SCHOOL SPORTS:                               
OVER THE WEEKEND:
IN FOOTBALL:
LITTLE SNAKE RIVER VALLEY TOPPED KAYCEE.
HAYDEN BEAT RANGELY.
STEAMBOAT FELL TO RIFLE.
MEEKER LOST TO PAONIA.
SOROCO BEAT GILPIN COUNTY.
MOFFAT COUNTY LOST TO GLENWOOD.
IN VOLLEYBALL:
LITTLE SNAKE RIVER VALLEY BEAT KAYCEE AND COKEVILLE.
STEAMBOAT BEAT DELTA AND LOST TO PALISADE.
HAYDEN BEAT SOROCO AND WEST GRAND AT THE WEST GRAND TRIANGULAR.  SOROCO ALSO LOST TO WEST GRAND.
MOFFAT COUNTY FELL TO DELTA AND PALISADE.
IN BOYS SOCCER:
STEAMBOAT SHUT OUT PALISADE.
IN BOYS TENNIS:
STEAMBOAT WON THE REGIONAL CHAMPIONSHIP AND SENDS ALL OF THEIR PLAYERS TO STATE.
TOMORROW:
IN BOYS SOCCER:
MOFFAT COUNTY HOSTS GLENWOOD AT 4.