WEATHER LEADS TO HEAD-ON CRASH ON RABBIT EARS PASS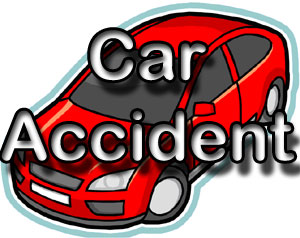 The snow is back, and causing problems on Colorado's roads.  A head on crash yesterday afternoon sent three people to the hospital, two with serious injuries.  The crash happened at around 1 on Rabbit Ears Pass in Grand County when 40-year old Richard Romero slid in slushy conditions into oncoming traffic.  He was hit by a semi, and the ensuing wreckage stopped traffic for about an hour and a half.  Romero and his female passenger were taken to Yampa Valley Medical Center in Steamboat with serious, but non life threatening injuries.  The driver of the semi also went to the hospital, but with minor injuries.  Romero was cited for careless driving causing bodily injury.  The Colorado State Patrol reminds drivers to slow down during winter conditions.
NORTHERN LEOPARD FROG WILL NOT BE LISTED AS THREATENED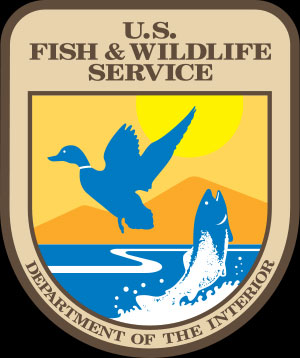 The U-S Fish and Wildlife Service has determined that the Northern Leopard Frog does not warrant protection as an endangered or threatened species.  The species can be found in 19 states in the west, including Colorado.  The Service was petitioned in 2006 to add the frog to the threatened species list, but says the creature's numbers are too great for listing.  They also found that not only is the frog doing well in the western part of the country, it's thriving in the eastern half.  The Wildlife Service will continue to monitor the Northern Leopard Frog, and could change positions if the situation changes.
BLM LOOKS FOR VOLUNTEERS TO HELP MANAGE HERD MANAGEMENT AREAS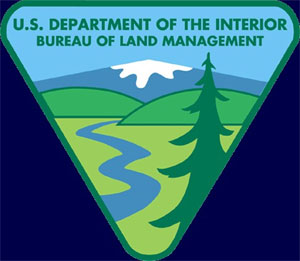 The Bureau of Land Management has introduced a new program called the "Director's Challenge", aimed at expanding volunteer participation in monitoring and sustaining the health of wild horse and burro Herd Management Areas (HMA's).  More specifically, it aims to let the public get involved in monitoring, conducting inventories, and restoring natural resources on HMA's throughout the west.  Field offices will receive up to $25,000 to implement such projects as conducting inventories of water sources, monitoring riparian area conditions, removing invasive plant species, and protecting spring sources.  Those interested can click here to review project opportunities.
YOUNG PROFESSIONALS SUMMIT TO BE HELD IN STEAMBOAT TOMORROW
Steamboat is hosting the 1st Annual Rocky Mountain Young Professionals Summit this weekend.  Young professionals from Utah, Wyoming, and other parts of Colorado are expected to show up.  The Young Professionals Network is an avenue for people in the business world to get together and discuss their ideas with others.  The Summit furthers that goal, by bringing them together in one place.  There will be a number of speakers and activity sessions.  Registration is $60.  It starts at 8:30 tomorrow morning at the Steamboat Sheraton.
STATE SALES AND INCOME TAX HIKES PLANNED FOR NOVEMBER BALLOT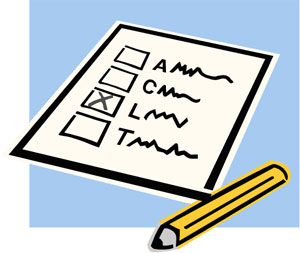 A measure that would raise the state sales tax and state income taxes is set to appear on the November ballot.  Proposition 103 hasn't garnered a lot of attention, but is expected to raise hundreds of million dollars for the state's education system.  The state's sales and use tax rate would go from 2.9 percent to 3.0 percent, and the state's income tax would go from 4.63 percent to 5.0 percent. It would help raise upwards of $500 to $600 million every year for five years. At that point, the rates would go back to where they are now.  While Governor Hickenlooper is reportedly in favor of the measure, he has kept to his promise of not campaigning for any tax increase this year.  Opponents say if passed, the measure would cost up to 11,000 jobs in the state.
LABOR DEPARTMENT NEGOTIATES FEWER FEES FOR UNEMPLOYMENT DEBIT CARD HOLDERS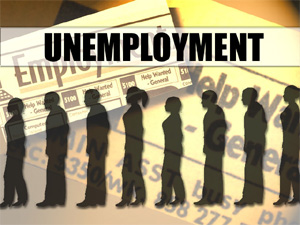 Colorado's Labor Department has renegotiated a contract that will allow unemployment debit card holders to avoid further bank fees.  The Department uses debit cards and direct deposits to issue unemployment funds now, saving the agency over $200,000 a year in postage costs.  However, the cards themselves have created some bank fee issues that the department has been working to minimize.  The renegotiated contract with J.P. Morgan Chase eliminates the "point-of-sale" fees for each transaction.  It also allows cardholders to withdraw just over $800 within a 224-hour period without a fee.  The card holder's first denied transaction, which used to cost 75 cents, is now free.  There are more tips for avoiding fees available.  To find them click here.

Moffat County High School's Homecoming activities wrap up this weekend. The theme is "Under the Sea". Today is Bulldog Pride Day. Students are encouraged to dress in the school colors of blue and white. The parade will go from Craig City Park to Safeway, starting at 2. The Science Department will have their Cardboard Boat Regatta at Loudy Simpson Park at 3:30. The Homecoming Dance will be tomorrow night at 9 on the 1st floor of the high school.  Little Snake River Valley High School's homecoming dance is also tomorrow night.  It'll be held in the school gym from 8 to 11.
IN HIGH SCHOOL SPORTS:                               
YESTERDAY:
IN BOYS TENNIS:
STEAMBOAT SITS IN FIRST PLACE AFTER DAY 1 OF THE REGIONAL TOURNAMENT IN GRAND JUNCTION.
TODAY:
IN FOOTBALL:
LITTLE SNAKE RIVER VALLEY WELCOMES KAYCEE AT 7 FOR THEIR HOMECOMING GAME.
RANGELY HOSTS HAYDEN AT 7.
STEAMBOAT HOSTS RIFLE AT 7.
MEEKER IS HOME AGAINST PAONIA AT 7.
SOROCO GOES TO GILPIN COUNTY AT4:30.
MOFFAT COUNTY HOSTS GLENWOOD FOR THEIR HOMECOMING GAME.  YOU CAN CATCH THAT GAME LIVE ON (93-7/102-3) KRAI WITH THE PRE-GAME AT 6:45 AND THE KICK-OFF AT 7.  YOU CAN ALSO LISTEN ONLINE AT KRAI.COM.
IN VOLLEYBALL:
LITTLE SNAKE RIVER VALLEY HOSTS KAYCEE AT 6.
STEAMBOAT IS HOME AGAINST DELTA AT 6:30.
MOFFAT COUNTY WELCOMES PALISADE AT 5:30.
IN BOYS TENNIS:
STEAMBOAT CONTINUES AT THE REGIONAL TOURNAMENT IN GRAND JUNCTION.
TOMORROW:
IN VOLLEYBALL:
MEEKER HOSTS VAIL MOUNTAIN AT 3.
MOFFAT COUNTY IS HOME AGAINST DELTA AT 1.
STEAMBOAT HOSTS PALISADE AT 6.
SOROCO AND HAYDEN GO TO THE WEST GRAND TRIANGULAR AT 9.
LITTLE SNAKE RIVER VALLEY WELCOMES COKEVILLE AT 3.
RANGELY PLAYS AT THE PAONIA TRIANGULAR AT 10.
IN BOYS SOCCER:
STEAMBOAT WELCOMES PALISADE AT 6.
IN CROSS COUNTRY:
MEEKER AND RANGELY RUN IN ASPEN.
BRONCOS:
THE DENVER BRONCOS HOST THE SAN DIEGO CHARGERS SUNDAY.  YOU CAN CATCH ALL THE ACTION LIVE ON 55 COUNTRY (THAT'S AM 550).  THE PRE-GAME IS AT NOON AND THE KICK-OFF AT 2.