LIEUTENANT GOVERNOR TO VISIT NORTHWEST COLORADO ON LITERACY BUS
Colorado Lieutenant Governor Joe Garcia will make his first stops of a statewide tour this month in Northwest Colorado.  Garcia is launching a statewide listening tour on early childhood literacy.  The Literacy Bus will visit 18 cities to hear from local educators, community leaders, and parents on how to support their efforts in early literacy.  The tour kicks off on the 17th at Strawberry Park Elementary in Steamboat.  The meeting, which is open to the public, will be from 9:30 to 11:30.  From there the bus heads to the Craig City Council Chambers, where Garcia will be available from 1 to 2.  Mile High United Way is involved, as they've received a grant of $3.6 million to boost literacy advancement programs throughout the state.
TIPTON'S HYDROPOWER BILL PASSES HOUSE COMMITTEE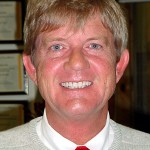 The House Natural Resources Committee has passed legislation aimed at clearing red tape for small hydropower development projects.  Representative Scott Tipton's Bureau of Reclamation Small Conduit Hydropower Development and Rural Jobs Act of 2011 passed through the committee yesterday.  Tipton says the bill will eliminate burdensome red tape and reduces administrative costs for the installation of increased small canal and pipeline hydropower development projects.  He says those projects will create local jobs, add clean, inexpensive electricity and supply the federal government with additional revenues, while modernizing infrastructure.  The bill is endorsed by the Family Farm Alliance, the National Water Resources Association, and the American Public Power Association.  It is now headed to the full House.
PRESCRIBED BURNS PLANNED FOR THE ROUTT NATIONAL FOREST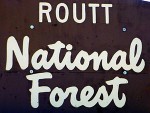 Several prescribed burns are planned for the Routt National Forest.  Burns will take place near the Steamboat Ski Area, and along Forest Road 60, or Buffalo Pass Road.  Other areas could be looked at too, if weather and time permits.  Smoke will be visible during the operations.  Crews plan to start as early as today, and will continue as long as the weather holds out.
VNA IN CRAIG TO HOLD DROP-N FLU CLINICS

It's flu season in Northwest Colorado.  The Northwest Colorado Visiting Nurse Association will hold drop-in flu shot clinics at Sunset Elementary in Craig over the next month and a half.  The clinics will be held every Thursday, starting today, from 4 to 6 at the school.  There is no age limit.  A flat rate of $22 for adults and $14 for children's shots.  The flu mist is also available.  If you have questions, or would like to schedule a flu shot for a different time, call the VNA in Craig or Steamboat.
FORMER MCHS GRAD PLAYING FOOTBALL ON ALTITUDE SPORTS
Fans of Moffat County football can watch one of the programs former players at the college level tonight.  Former Bulldog J-T Haddan now plays for CSU-Pueblo, and last year was named to the third team Rocky Mountain Athletic Conference's offensive team and a first-team All-Academic selection.  Tonight, Haddan and the CSU team takes on Colorado Mines in a game televised on the Altitude Sports Network.  The game starts at 6.
STATE OFFICES WILL CLOSE FOR COLUMBUS DAY OBSERVANCE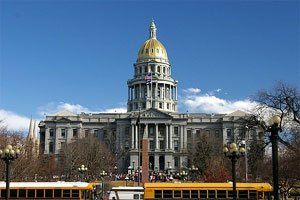 In observance of Columbus Day, many state offices will be closed Monday.  State driver's license offices, the Department of Public Health and Environment's vital records office, Division of Wildlife Service Centers and administrative offices for executive branch departments will be among the facilities closed Monday.  State troopers will be patrolling the highways and the Department of Transportation maintenance crews will be working as necessary.
MOFFAT COUNTY HIGH HOMECOMING ACTIVITIES CONTINUE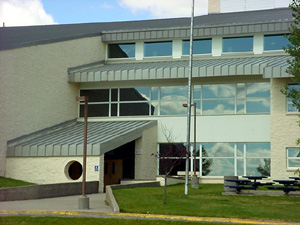 Moffat County High School's Homecoming activities continue. The theme is "Under the Sea". Today is Cowboy/Redneck Day. Royalty will be crowned during an assembly today. The Bonfire will be held behind the school at 8. Today is also the last day for students to turn in their guest forms for Saturday's homecoming dance.  Tomorrow is Bulldog Pride Day.  Students are encouraged to dress in the school colors of blue and white.  The parade will go from Craig City Park to Safeway, starting at 2.  The Science Department will have their Cardboard Boat Regatta at Loudy Simpson Park at 3:30.  The Homecoming Dance will be Saturday night.
LITTLE SNAKE RIVER VALLEY HOMECOMING ACTIVITIES CONTINUE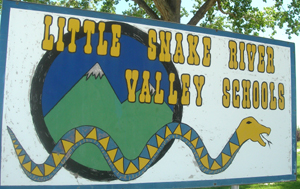 Little Snake River Valley is also celebrating Homecoming this week. Today is Rock and Roll Rattlers Day. Today also marks the culmination of the week's Penny Wars, and class competitions will take place throughout the day. The class that accumulates the most points, will be declared the Class of the Year. After lunch today, there will be a boys volleyball competition, followed by a pep rally in the big gym, where royalty will be announced. The assembly is followed by a parade, and then a powder puff football game.  The Class of the Year will be announced just before tomorrow's football game.
IN HIGH SCHOOL SPORTS:                               
TODAY:
IN BOYS SOCCER:
MOFFAT COUNTY GOES TO BATTLE MOUNTAIN AT 4.
IN BOYS TENNIS:
STEAMBOAT GOES TO THE REGIONAL TOURNAMENT IN GRAND JUNCTION.
TOMORROW:
IN FOOTBALL:
LITTLE SNAKE RIVER VALLEY WELCOMES KAYCEE AT 7 FOR THEIR HOMECOMING GAME.
RANGELY HOSTS HAYDEN AT 7.
STEAMBOAT HOSTS RIFLE AT 7.
MEEKER IS HOME AGAINST PAONIA AT 7.
SOROCO GOES TO GILPIN COUNTY AT 4:30.
MOFFAT COUNTY HOSTS GLENWOOD FOR THEIR HOMECOMING GAME.  YOU CAN CATCH THAT GAME LIVE ON (93-7/102-3) KRAI WITH THE PRE-GAME AT 6:45 AND THE KICK-OFF AT 7.  YOU CAN ALSO LISTEN ONLINE AT KRAI.COM.
IN VOLLEYBALL:
LITTLE SNAKE RIVER VALLEY HOSTS KAYCEE AT 6.
STEAMBOAT IS HOME AGAINST DELTA AT 6:30.
MOFFAT COUNTY WELCOMES PALISADE AT 5:30.
IN BOYS TENNIS:
STEAMBOAT CONTINUES AT THE REGIONAL TOURNAMENT IN GRAND JUNCTION.