HAMPTON INN IN CRAIG SUED FOR REVERSE DISCRIMINATION
The Equal Employment Opportunity Commission has filed a lawsuit against the owners of the Hampton Inn in Craig for racial discrimination.  The suit claims the owners were of the opinion that white workers were lazy, and so fired three white housekeepers, replacing them with hispanic workers.  The hotel's attorney, Tim Kingston, a lawyer out of Cheyenne, Wyoming, has not returned calls.  In a Denver Post article Kingston was quoted as saying he hasn't been able to discuss the suit with his client.  The lawsuit also claims the Hotel failed to sufficiently preserve employment documents.  It asks for the workers to get their jobs back and receive back pay.
HASKINS TO BE RELEASED ON PAROLE IN FEBRUARY
A former University of Wyoming student who pleaded guilty in the drunken driving deaths of eight students will soon be out on parole after serving fewer than 10 years in prison, angering the parents of some victims and rekindling their questions about how the state's justice system treats alcohol-related crimes.  Moffat County High School graduate Clint Haskins, then 21, was charged with aggravated vehicular homicide in the deaths of the students, all members of the school's cross country team. He had several beers and mixed drinks before he headed to Colorado to see his girlfriend and veered into oncoming traffic in the early hours of Sept. 16, 2001.  Haskins was given a 14-to-20-year sentence for each count, to be served concurrently, and to pay about $81,000 in restitution to the families.  Haskins will be released on parole Feb. 1.  He has spoken to university and high school students and convicted drunken drivers about his experience, and those appearances may have factored in the Wyoming Parole Board's decision in January.  The board ordered Haskins not to consume or possess alcohol or enter a bar, to pay restitution and to attend drug and alcohol counseling. He will be permitted to return to his parents' home in Maybell.  The judge in the case declined to comment, saying he was prohibited under judicial conduct codes from discussing specific cases.  Haskins declined to comment through the Department of Corrections.
TIPTON PROMOTING BILL TO ALLOW SUMMER TOURISM AT SKI RESORTS ON FOREST LAND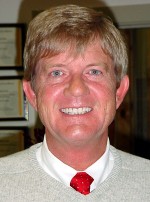 Congressman Scott Tipton is supporting a bill intended to increase tourism in the ski industry.  Tipton says the Ski Area Opportunity Act of 2011 will open up new opportunities for the state's ski areas, increasing tourism while creating jobs in rural mountain communities.  It amends the National Forest Ski Area Permit Act of 1986 to clarify the authority of the Secretary of Agriculture regarding recreational uses of the National Forest System.  The act would change permitting to allow for year round recreation.  Tipton helped guide the bill through passage in the House Agriculture Committee, and was passed in the House last night.
DINOSAUR NATIONAL MONUMENT OFFICIALS PROMOTE WINTER SERVICES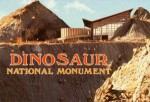 Dinosaur National Monument Officials say while fall and winter months are quiet ones at the monument, there ARE services available for those who would like to visit.  The New Quarry Visitor Center and Quarry Exhibit Hall will be open daily, except on major holidays.  During the off season, park staff will offer tours of the quarry by car caravans, rather than the typical shuttle service they provide during peak season.  The shuttle service will end Monday.  Harpers Corner Road will remain open until the first significant snowfall.  Only portions of the road will remain open after that, to allow for cross country skiing and snowshoeing.  Water has already been turned off at Echo Park Campground.  Others will soon follow.  There's more information regarding closures and services available through the winter, by clicking here.
DUMONT LAKE DRAINED QUICKER THAN EXPECTED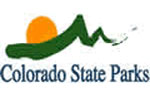 Colorado Parks and Wildlife officials have completed draining operations at Dumont Lake, and are thanking anglers for their help and cooperation during a temporary public fish salvage authorized by CPW managers. The lifting of the catch and release restrictions was slated to continue until Oct. 31, however, the lake was drained much sooner than expected.  In order to facilitate repairs of recently discovered damage to the lake's dam, the 220 acre feet of water in the lake was drained, and anglers were encouraged to catch and keep as many of the trout in the lake as they could to prevent them from going to waste.  Anglers are encouraged to enjoy other fishing spots in the area, but officials remind everyone that the usual bag and possession limits are in effect statewide.  Dumont Lake is located near the east summit of Rabbit Ears Pass, just northeast of the intersection of Highway 40 and Colorado Road 199.  For more information, contact the Colorado Parks and Wildlife Hot Sulphur Springs Office at 970-725-6200.
ATF SAYS MEDICAL MARIJUANA PATIENTS CAN'T BUY GUNS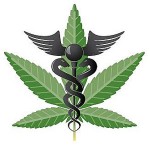 The federal Bureau of Alcohol, Tobacco, Firearms and Explosives is warning gun dealers that it is illegal for medical-marijuana patients to buy firearms.  The agency sent out a letter Sept. 21 that says marijuana use is still barred by federal law, even though it has been approved for medical use in Colorado.  According to reports, people who use medical marijuana are required to declare it on their applications to buy firearms.  Advocates say it's another attack on state medical-marijuana programs. Earlier this year, the Justice Department warned dispensaries they could face federal prosecution.
LOCAL SCHOOLS PARTICIPATING IN WALK TO SCHOOL DAY TOMORROW
Both Soda Creek Elementary in Steamboat, and Parkview Elementary in Rangely are officially listed as participating in the International Walk to School Day tomorrow.  The intent is to promote healthy lifestyles, by getting kids more exercise through walking or bicycling to and from school.  The Northwest Colorado VNA is also urging other children and parents to participate.  Motorists need to be aware there may be more children on the road tomorrow in observance of the day.  Drivers are also reminded to obey all laws when traveling during the hours leading up to and immediately after school, including stopping for buses when lights are flashing, and slowing down in school zones.
MOFFAT COUNTY HOMECOMING WEEK CONTINUES
Moffat County High School's Homecoming is this week. The theme is "Under the Sea". Today is Camouflage Day. Today is also the last day for those planning to participate in the Homecoming Parade to turn in their entry form. Tomorrow is Twin Day, where students are encouraged to pair up and dress alike.  Royalty will be crowned during an assembly Thursday, and the dance will be Saturday night.
LITTLE SNAKE RIVER VALLEY CELEBRATES HOMECOMING WEEK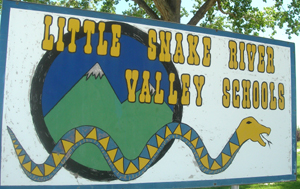 Little Snake River Valley's Homecoming is also this week. Today is Fashion Disaster Day. Tomorrow is Jersey Day, where students can wear any sports jersey of their choice.  All week classes are participating in Penny Wars, where coins collected are given a point value. Pennies are given positive points, while higher valued coins count against the point total. The points, along with other contest results throughout the week, will be tallied Thursday, to help determine the Class of the Year.  All money collected from the Penny War will go to the Make a Wish Foundation.
IN HIGH SCHOOL SPORTS:                               
IN BOYS GOLF:
STEAMBOAT'S ERIC SOBEK IS TIED FOR 38TH AFTER 1 ROUND AT THE STATE TOURNAMENT IN WINDSOR.  ROUND TWO WILL BE PLAYED TODAY.