STEAMBOAT ASK VOTERS TO PAY MORE TO FUND AIR SERVICE PROGRAM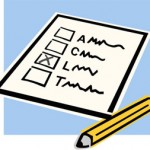 The City of Steamboat is asking voters to approve an increase int he local sales tax to fund a local air service program for non-stop winter air service to town.  The city is hoping their dependence on the tourism industry will be enough to sway voters to approve the increase.  If approved the local sales tax will be raised 1/4%, costing the average taxpayer an extra $20 a year for the next 5 years.  The increase would sunset after that.  The city sites lower airline passenger numbers for the need to pass the measure.  The measure will show up as Referendum 2b on Routt County ballots, which will be mailed out next week.
CLUB 20 FILES CHALLENGE TO LEGISLATURES REDISTRICTING MAP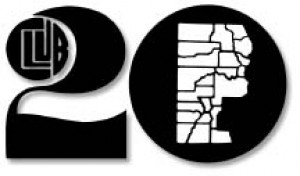 A law firm representing Club 20 has filed a brief challenging the state legislature's proposed redistricting map.  At the same time, Club 20 has introduced their own map to be considered; one that puts Grand County back in the 3rd Congressional District.  The group says Grand County has much more in common with the rural counties included in that district than the urban counties it is being combined with.  Other groups, including organizations in the San Luis Valley and on the Eastern Plains, which are also covered in the 3rd District, agree, already having made their opinions formal.  The proposed Club 20 map is said to have met the constitutional criteria for redistricting, but it's unclear if the legislature will actually take it into consideration.
DINOSAUR NATIONAL MONUMENT SEES ANOTHER RIBBON CUTTING THIS WEEK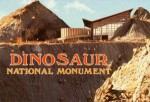 Another ribbon cutting ceremony is planned for the Dinosaur National Monument this week.  The New Visitors Quarry was highlighted last week, in a ceremony that involved Interior Secretary Ken Salazar.  Salazar was met with protesters of his policies last week, before being given a private tour of the facility.  Tomorrow, the Exhibit Hall at the center gets its own ribbon cutting.  This will be the public's first opportunity to tour the new facility.  The ceremony starts at 11 tomorrow morning at the exhibit hall.
BLM RELEASES 15 YEAR GUIDE TO NATIONAL LANDSCAPE CONSERVATION SYSTEM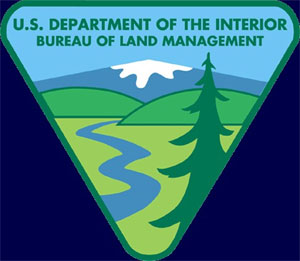 The Bureau of Land Management has released a 15 year strategy to guide National Landscape Conservation System land management efforts in the future.  The NLCS includes 245 million acres of conserved land.  The BLM says the plan will guide them in their management philosophy, which they say starts with conservation, but includes plans for multiple use.  BLM reps say the strategy emphasizes continued collaboration, public involvement, and youth engagement.  The NLCS was created in 2000, and now covers 900 units of conservation lands, trails, and waterways, each designated by a congressional act, or a presidential proclamation.
ROUTT NATIONAL FOREST EMPLOYEES START CONDUCTING VISITOR SURVEYS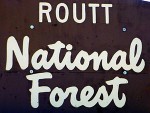 Routt National Forest Officials are now surveying visitors about their stays.  Every five years, the U-S Forest Service conducts exit surveys at its campgrounds to help them validate visitor use, gauge satisfaction with the facilities and services provided, and better understand changing interests or potential trends.  Starting this month, forest employees will be stationed at various places along the Yampa River and at their Ranger District Offices to talk to people about their visits.  They'll try to gauge satisfaction with the camp sites, roads, trails, signs and information provided.  The surveys will only take about 10 minutes.  As the Steamboat Ski Area sits on National Forest land, some skiers will be surveyed this year as well.
ROAD WORK ON HIGHWAY 13 SOUTH OF MEEKER

The Colorado Department of Transportation is repaving a portion of Highway 13 this week.  The 2 mile stretch is south of Meeker near the Rio Blanco store.  They'll work today and Wednesday, taking tomorrow off to let the asphalt settle after first laying it down.  The idea is to prevent further highway damage over the winter, while creating a smoother roadway.  Work started at 7 this morning and will finish by around 5 tonight.  Those same work hours will be used Wednesday.  Speeds will be reduced to 40 miles per hour, and flaggers will be used along the road.  Motorists are reminded to obey all road signs and flaggers, as fines are doubled in work zones.
MOFFAT COUNTY HIGH SCHOOL CELEBRATING HOMECOMING THIS WEEK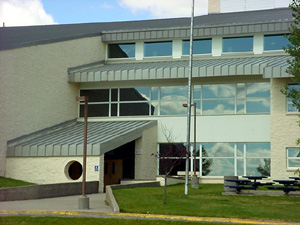 Moffat County High School celebrates Homecoming this week.  The theme is "Under the Sea".  Today is Bright Colors and Crazy Hair Day.  Tomorrow will be Camouflage Day.  Tomorrow is also the last day for those planning to participate in the Homecoming Parade to turn in their entry form.  Royalty will be crowned during an assembly Thursday, and the dance will be Saturday night.
LITTLE SNAKE RIVER VALLEY CELEBRATES HOMECOMING WEEK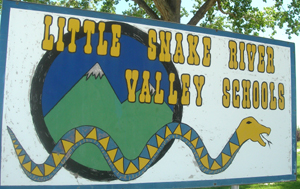 Little Snake River Valley is also celebrating Homecoming Week.  The Rattlers are wearing pink today in honor of Breast Cancer Awareness Month.  Tomorrow is Fashion Disaster Day.  All week classes are participating in Penny Wars, where coins collected are given a point value.  Pennies are given positive points, while higher valued coins count against the point total.  The points, along with other contest results throughout the week, will be tallied Thursday, to help determine the Class of the Year.
IN HIGH SCHOOL SPORTS:                               
OVER THE WEEKEND:
IN FOOTBALL:
MOFFAT COUNTY LOST TO PALISADE.
HAYDEN DEFEATED PAONIA.
MEEKER WAS BEAT BY LAKE COUNTY.
STEAMBOAT FELL TO DELTA.
RANGELY LOST TO HOTCHKISS.
SOROCO BEAT JUSTICE.
LITTLE SNAKE RIVER VALLEY BEAT H-E-M.
IN VOLLEYBALL:
SOROCO DEFEATED PAONIA.
HAYDEN TOOK OUT NORTH PARK AND VAIL MOUNTAIN.
STEAMBOAT BEAT BATTLE MOUNTAIN AND LOST TO EAGLE VALLEY.
IN BOYS SOCCER:
STEAMBOAT STOPPED JEFFERSON ACADEMY AND EAGLE VALLEY.
MOFFAT COUNTY FELL TO GLENWOOD.
IN BOYS TENNIS:
STEAMBOAT FELL TO NIWOT.
IN CROSS COUNTRY:
STEAMBOAT'S BOYS AND GIRLS BOTH FINISHED 14TH AT THE PAT PATTEN INVITATIONAL IN BOULDER.
TODAY AND TOMORROW:
IN BOYS GOLF:
STEAMBOAT'S ERIC SOBEK COMPETES IN THE STATE TOURNAMENT IN WINDSOR.