Check Out This Cool Halloween Inspired Video
HALLOWEEN TRICK-OR-TREATING TAKES PLACE TODAY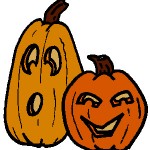 Today is Halloween, and there are plenty of activities to enjoy in Northwest Colorado.  Trick or treating takes place in Craig, at the Centennial Mall and downtown, from 4 to 6.  There will also be a haunted house, put on by the American Legion at the mall from 7 to 10.  In Steamboat, trick or treaters can stroll Downtown Steamboat from 4 to 6.  Meeker families can enjoy the Pumpkins, Eats and Treats on the courthouse lawn.  That's put on by the Eastern Rio Blanco Metropolitan District Recreation and Parks Department.  It starts at 4:30 and will include a costume contest.  You can pick up a candy bag at the KRAI studios today before trick or treating begins.
PARENTS ENCOURAGED TO STRESS HALLOWEEN SAFETY TO KIDS

Parents are reminded to make sure their children are as safe as possible when sending them out trick or treating tonight.  Children's advocates say small kids should always be supervised by an adult or an older sibling.  Kids should wear something reflective on their clothing, so they will be noticed by motorists.  Those riding bikes should also make sure they have headlights and reflectors on them.  Kids should also wear jackets if their costumes are light.  Parents should instruct their kids to refrain from eating any of the candy they collect until they get home, so the treats can be inspected.
YAMPA VALLEY DATA PARTNERS RELEASES HOUSING NUMBERS

Yampa Valley Data Partners has released housing numbers for Moffat County that show that only 12% of housing units in the county are unoccupied.  The county's population has grown to over 12,000 which means the county is now included in the Census Bureau American Community Survey.  The survey shows there are about 6,200 housing units in Moffat County, and 88% of those are occupied.  Of those that remain empty, only 11% are for sale, and 26% are available for rent.  37% of those that aren't occupied are seasonal residences.  Of those that ARE occupied, 74% are owner occupied, while 26% are rented.  The survey also takes a look at resident income, age, and mortgage numbers.  You can see a copy of it by clicking Moffat County Housing Landscape10_2011.
AGENCIES COLLABORATE TO PRESENT WINTER TRAVELING TIPS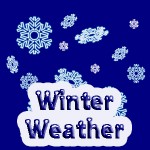 Triple A, The American Red Cross, The Colorado Department of Transportation, and the Colorado State Patrol are teaming together to promote winter driving safety for Colorado residents and visitors.  The groups unanimously agree that compiling a winter safety kit is one of the most important things travelers can do to ensure survival in a bad situation.  Those kits should include road flares, a snow brush, a battery or crank powered radio, blankets, hand warmers, extra clothes, water, food, a first aid kit, tire chains, a tow strap, jumper cables, and something for entertainment if you happen to be stuck for a long time.  They also say to always let someone know where you're going, and know what the conditions are going to be like before you leave.  More tips are available by clicking one of the two following links  C-DOT  Red Cross
HIGH SCHOOL SENIORS URGED TO APPLY FOR DANIELS SCHOLARSHIP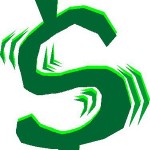 Those looking for a little extra help with college tuition are encouraged to apply for the Daniel Scholarship.  The Daniels Fund is accepting applications from high school seniors until November 30th.  The Scholarships will go to students who show leadership potential, academic promise, strength of character, and the ability to contribute positively to their community.  Of course they must also show that they need the money.  High schools will typically make the nominations.  For an online application, click here.
STATE DEPARTMENT WANTS PUBLIC INPUT ON NCLB WAIVER REQUEST

The Colorado Department of Education is asking for feedback on a draft of its request for a waiver from parts of the federal No Child Left Behind law. The department is asking people to submit comments before 4 p.m. Nov. 7.  At least 37 states have said they intend to seek waivers.  Colorado officials say they want one so the state can use its own accountability system to meet many of the federal requirements instead of having both a state and federal system to rate schools and districts.  They say a single system will be less confusing than having two systems that measures different things.
NORTHWEST COLORADO VETERANS CAN GET FREE FLU SHOTS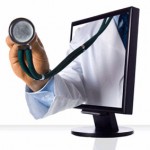 Northwest Colorado veterans are being encouraged to get their flu shots, and they can do so for free.  The Craig Telehealth Clinic is hosting a free flu shot clinic for the foreseeable future.  Veterans can get their shots from 1 to 3:30 on Fridays.  It's best to call ahead for an appointment, and to discuss any allergies you may have before the appointment.  The phone number for the clinic is (970) 824-6721.

In high school sports:
Over the weekend:
Football:
-Little Snake River Valley defeated Hulett in the first round of the playoffs.
-Hayden topped Lake County.
-Rangely lost to Paonia.
-Steamboat fell to Battle Mountain.
-Meeker lost to Hotchkiss.
-Moffat County beat Eagle Valley.
-Soroco lost to Haxtun in the first round of playoffs.
Volleyball:
-Little Snake River Valley lost to Kaycee Friday in the 2nd round of the state tournament in Casper.  Saturday they beat Guernsey-Sunrise and lost to Burlington to take 4th over all.
-Steamboat lost to Montrose and Eagle Valley at the district tournament in Durango ending their season.
-Hayden lost to Meeker and Rangely at the district tournament.  They beat Paonia.  Meeker beat Rangely and Paonia, and Rangely also beat Paonia.  -Meeker and Rangely advance to the regional tournament.
Soccer:
-Steamboat fell to Air Academy in the second round of the state tournament.
Cross country:
-Moffat County's Alfredo Lebron came in 1st for the boys at the state meet.  The boys finished 6th overall.  The girls finished 20th.