APPEALS COURT RULING MAKES BALLOTS PUBLIC INFORMATION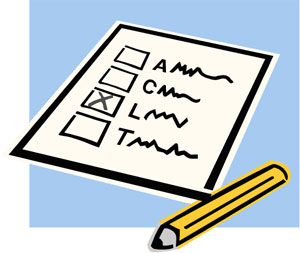 The Colorado County Clerks Association is voicing their disappointment with a recent Colorado Court of Appeals decision.  The Court recently ruled that Colorado's laws do not protect ballots from public inspection.  In other words, your private vote is not so private.  The clerks say under the ruling, anyone see an others ballot.  All they have to do is ask.  The clerks say it exposes voters, especially those in the military and rural counties, to public review and intimidation.  The association says it will have a chilling effect on voter participation in the next presidential election, unless the Secretary of State and the state's general assembly take steps to ensure votes are confidential.
RECREATIONAL MARIJUANA BALLOT PROPOSAL SURVIVES CHALLENGES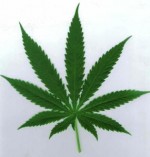 A proposed ballot measure to legalize marijuana for recreational use in Colorado has survived two legal challenges.  The Colorado Supreme Court this week rejected two challenges to the measure that would ask voters whether marijuana in small amounts should be legal for people over 21. Sponsors of the marijuana measure are gathering signatures to place the question on 2012 ballots.  Anti-tax advocate Douglas Bruce challenged the ballot language. He said the measure should be labeled a tax increase. Pot activists said that while the marijuana measure would allow lawmakers to tax pot, the measure itself is not a tax question.  Separately, a marijuana activist who argued the measure was improperly worded brought a challenge to the state's highest court. Both challenges were dismissed without comment.
STATE BUDGET CUTS TO BE LARGER THAN EXPECTED NEXT YEAR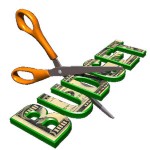 The Colorado Fiscal Policy Institute says Colorado's budget cuts will be larger than anticipated next year.  The Colorado Legislative Council Staff has recently lowered its projections for state revenue.  The Institute says that combined with other factors driving the budget, means Colorado is facing cuts of at least $173 million in 2012-2013.  The budget will be proposed by Governor Hickenlooper in November.  Revenue forecasts will be updated in December, but experts aren't optimistic about an abrupt turn-around that would improve their projections.
MOFFAT COUNTY SCHOOL BOARD CANDIDATES TO PARTICIPATE IN PUBLIC FORUM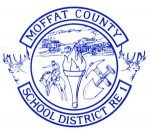 The Moffat County Education Association has scheduled a forum of candidates for the Moffat County School Board next month.  4 of the 5 candidates have already confirmed they'll be there.  The Association will provide the candidates an early peek at the questions.  Those that have confirmed are District 5 candidate Ken Wergin, District 3 candidates Tony Saint John and Debbie Belleville, and District 1 candidate J. B. Chapman.  District 5 candidate Sherry Saint Louis has yet to confirm, and there are no candidates for District 7.  The forum, which will be hosted by the Moffat County High School Speech and Debate Team, will be October 11th at 5 in the high school auditorium.  The public is welcome.
ELECTRONICS CAN BE DROPPED OFF FOR RECYCLING IN CRAIG TOMORROW
If you have old electronics sitting around your place, you'll find an easy way to get rid of them tomorrow.  Many electronic devices are not allowed at landfills, because of the chemicals they carry inside them.  Tomorrow, volunteers will be on hand to take those electronics in the Craig City Hall parking lot.  The items will then be recycled properly.  The focus is on computer equipment, old televisions and other "tubed" electronics.  You can drop your items off from 10 to 2 tomorrow.  If you have questions you can call Craig City Hall.
HAYDEN HOMECOMING WRAPS UP THIS WEEKEND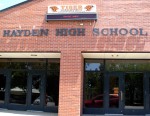 Hayden High School wraps up Homecoming this weekend.  Today is Black and Orange Tiger Spirit Day, where students will dress in school colors.  The Battle of the Classes goes on all morning, with activities like Dodgeball, the Knowledge Bowl, and the Physical Challenge Competition.  The parade starts at 1 and a Pep Rally will follow at 2.  The Junior Class will sponsor a tailgate party from 5 to 7, and royalty will be crowned at halftime of tonight's football game.  The Homecoming Dance is tomorrow night in the high school cafeteria from 9 to midnight.  The cost is $5 per person.
IN HIGH SCHOOL SPORTS:                               
YESTERDAY:
IN VOLLEYBALL:
MOFFAT COUNTY LOST TO STEAMBOAT.
IN BOYS SOCCER:
MOFFAT COUNTY BEAT EAGLE VALLEY.
TODAY:
IN FOOTBALL:
HAYDEN WELCOMES PAONIA FOR THEIR HOMECOMING GAME AT 7.
MEEKER HOSTS LAKE COUNTY AT 7.
STEAMBOAT HEADS TO DELTA AT 7.
RANGELY IS HOME AGAINST HOTCHKISS AT 7.
SOROCO TRAVELS TO JUSTICE AT 7.
LITTLE SNAKE RIVER VALLEY PLAYS AT H-E-M AT 3.
IN VOLLEYBALL:
MEEKER GOES TO PAONIA AT 6.
LITTLE SNAKE RIVER VALLEY HEADS TO THE GREYBULL INVITE.
IN BOYS SOCCER:
STEAMBOAT HOSTS JEFFERSON ACADEMY AT 6.
IN CROSS COUNTRY:
RANGELY RUNS AT FRUITA MONUMENT.
TOMORROW:
IN FOOTBALL:
MOFFAT COUNTY IS ON THE ROAD TO PALISADE.  THIS WEEK'S BULLDOG GAME WILL BE CARRIED LIVE ON 55 COUNTRY (THAT'S A-M 5-50) WITH THE PRE-GAME AT 11:45 AND THE KICK-OFF AT NOON.  YOU CAN ALSO LISTEN ONLINE AT KRAI.COM.
IN VOLLEYBALL:
SOROCO GOES TO PAONIA AT 3.
LITTLE SNAKE RIVER VALLEY CONTINUES AT THE GREYBULL INVITE.
MEEKER HOSTS A TRIANGULAR AT 10 WITH RANGELY AND VAIL CHRISTIAN ATTENDING.
HAYDEN GOES TO THE NORTH PARK TRIANGULAR, WITH VAIL MOUNTAIN ATTENDING.
STEAMBOAT GOES TO THE BATTLE MOUNTAIN QUAD AT 11.
MOFFAT COUNTY PLAYS AT EAGLE VALLEY AT 11 AND AT BATTLE MOUNTAIN AT 5.
IN BOYS SOCCER:
STEAMBOAT PLAYS AT EAGLE VALLEY AT 12:30.
MOFFAT COUNTY HEADS TO GLENWOOD AT 1.
IN BOYS TENNIS:
STEAMBOAT HEADS TO NIWOT.
IN CROSS COUNTRY:
MOFFAT COUNTY AND STEAMBOAT TRAVEL TO THE PAT PATTEN INVITATIONAL IN BOULDER AT 4.
MEEKER GOES TO FRUITA MONUMENT.
BRONCOS:
THE DENVER BRONCOS ARE ON THE ROAD TO PLAY THE GREEN BAY PACKERS SUNDAY.  YOU CAN CATCH ALL THE ACTION LIVE ON 55 COUNTRY (THAT'S A-M 5-50) WITH THE PRE-GAME AT NOON AND THE KICK-OFF AT 2.