Y-TIME NO REFLECTION ON LOCAL SOCIAL SERVICES EMPLOYEES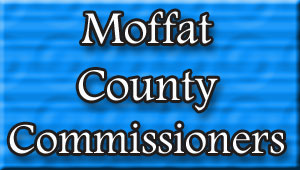 The Moffat County Commissioners made clear yesterday that the implementation of the Y-TIME staff tracking system in their Social Services Department in no way should reflect on the staff's performance.  YTIME is a system that tracks staff hours, something required by the state.  The department has always tracked staff hours, however the new system will do so more accurately and efficiently.  Members of the public and Social Service's staff felt a newspaper article put them in a bad light, insinuating that employees were wasting tax payer time.  Some were under the impression that was why the system was implemented.  The commissioners made clear yesterday that was NOT the case.  They said they were simply replacing an outdated system with one that was more efficient.
DRILLING COMPANY LEASES EXTRA ACREAGE TO MAKE UP FOR OVERPAYMENT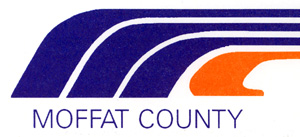 The Moffat County Commissioners have found a way to keep over $160,000 over paid to them by a drilling company.  Instead of paying the money back, AXIA has agreed to lease more acreage for the exact amount that was overpaid.  They have also agreed to a commitment to drill within the next two years.  That's something that has Land Use officials excited, as the county has never had that commitment before.  The lease will be for 5 years, however if they haven't drilled in the agreed 2 year period, the lease will be void.  If drilling proves fruitful, the taxing districts of Moffat County will split 18 3/4% of the royalties generated.  Roughly half of that goes to the school district.  The drilling site would be northwest of Lay.
KEN SALAZAR TO ATTEND RIBBON CUTTING TODAY AT DINOSAUR NATIONAL MONUMENT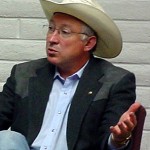 Interior Secretary Ken Salazar is in Northwest Colorado today.  Salazar is scheduled to take a tour of the new Quarry Visitor's Center at Dinosaur National Monument.  He'll take the tour with members of the media and representatives of the energy industry.  Reports say there will be demonstrations from energy workers unhappy with the Secretary's policies.  Salazar will participate in the ribbon cutting ceremony at the new visitor center.  The old one was closed 5 years ago and torn down due to structural damage.  The public is invited to the ribbon cutting at 10 this morning.
TELEHEALTH CLINIC TO BE RENAMED AFTER WAR HERO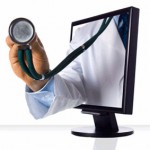 The Veterans Affairs Telehealth Clinic in Craig is getting a name change.  The senate has passed a bill renaming the clinic the Army Major William Edward Adams Telehealth Clinic.  Adams was a Vietnam vet killed in action in 1971.  He was posthumously awarded the Medal of Honor for his heroic efforts to evacuate three wounded soldiers during an enemy attack.  Unfortunately, the helicopter he was flying was shot down during the rescue, and all aboard were killed.  The bill passed the senate unanimously, and now goes to the president for his signature.
ENERGY INDUSTRY TESTIFIES ABOUT EPA RULES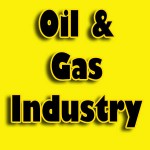 Western Energy Alliance will testify before the U.S. Environmental Protection Agency (EPA) today about proposed New Source Performance Standards and National Emission Standards for Hazardous Air Pollution rules for the oil and natural gas sector.  Spencer Kimball, Western Energy Alliance's Manager of Government Affairs, will testify on behalf of the organization's 400 member companies that are committed to environmentally responsible oil and natural gas development in the West.  Kimball says the new rules are one of many EPA actions that focus limited government resources on regulation, often with limited environmental value, at a time of high unemployment and slow economic growth.  He says the rules will further divert investment from energy development into regulatory compliance, thereby resulting in less domestic energy production, particularly of clean-burning natural gas that offers real solutions on a full life-cycle basis to reducing air emissions and greenhouse gases.
OBAMA GREETED WITH LESS ENTHUSIASM THAN HIS LAST VISIT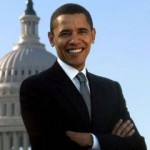 President Barack Obama brought his jobs pitch to Colorado yesterday, getting a warm but unenthusiastic reception in the city where he signed into law the sweeping stimulus law more than two years ago.  Standing outside a high school in southwest Denver, in a struggling neighborhood dogged by high unemployment, Obama promoted his $447 billion jobs bill and tailored his pitch to the state.  Colorado's unemployment rate, at 8.5 percent, is slightly higher than it was in 2009 when the first stimulus package was signed.  As in other states, though, Colorado Democrats were receptive but lacking the raucous tone of his appearances in the state in 2008, when Obama became the first Democrat since former President Bill Clinton to carry Colorado.
HAYDEN HIGH SCHOOL CELEBRATING HOMECOMING WEEK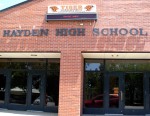 Hayden High School is celebrating homecoming this week.  Today is Class Color Day, where students dress in the colors representing their respective classes.  The Macho Volleyball game is tonight at 7.  Tomorrow is "Duck Tape" Day, where students can find creative ways to wear duct tape as clothing.  The Powder Puff Football Game is tomorrow night at 7, with a bonfire to follow at 8:15 in the south parking lot.  There will be a parade Friday, and the homecoming dance is Saturday night.
GREEN RIVER MAN LOCATED BY PLB AFTER ATV CRASH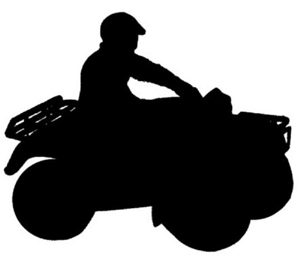 A Green River man has technology to thank for his rescue after crashing his ATV Sunday night.  73-year old Carl Morck was riding alone on the western slopes of White Mountain north of Rock Springs.  At around 8 in the evening, he crashed, badly injuring himself.  Morck was 12 miles from Rock Springs, but after activating a Personal Locator Beacon, started trying to walk out anyway.  A PLB is a GPS device that, when activated, transmits a signal providing its carrier's coordinates to authorities.  The U-S Air Force's Rescue Coordination Center at Tyndall Air Force Base in Florida picked up the signal, and started relaying information to Sweetwater County Authorities.  Deputies began a search and found the crash site, along with Morck's pack, which was about a mile and a half from the site.  Morck was found the next morning, 4 miles from the crash.  Authorities say Morck would have been better off, had he stayed with the ATV.  Morck is recovering from his injuries, and the crash is under investigation.
TOMORROW:
IN VOLLEYBALL:
LITTLE SNAKE RIVER VALLEY HOSTS ENCAMPMENT AT 5:30.
MOFFAT COUNTY WELCOMES STEAMBOAT AT 6.
IN BOYS SOCCER:
MOFFAT COUNTY HOSTS EAGLE VALLEY AT 4.