CNCC, CMC TO GET GRANTS TO PROVIDE JOB TRAINING IN ENERGY INDUSTRY

Local colleges are getting money to provide job training in the energy industry.  The Department of Labor announced yesterday that the Colorado Online Energy Training Consortium was selected to receive $17.2 million for job training in clean energy, wind energy, oil and gas, process technology and instrumentation, water quality management, and mining and extractive technologies.  The Consortium is a partnership of community colleges and private sector employees led by the Community College of Denver.  While it's not clear how much the local systems will get, Colorado Mountain College and Colorado Northwestern Community College are included.  The project is the first step in a $2-billion dollar, 4-year investment, designed to increase opportunities for the unemployed.
TIPTON ANNOUNCES ONLINE FORUM FOR SMALL BUSINESSES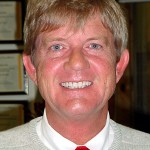 Small Business owners and managers now have a new avenue for communicating with the House Small Business Committee.  Congressman Scott Tipton announced yesterday the Small Biz Open Mic, a new interactive forum that gives small businesses the opportunity to provide feedback to the Committee on how the government is helping or hurting their business.  Tipton is a member of the committee and says this is another way to keep in touch with his constituents.  He says he hears often from business owners who are able to make a trip to Washington, but wanted to find a way to hear feedback from those not able to make that trip.  Click here to link to the Small Biz Open Mic.
PARTNERS IN ROUTT COUNTY GETS NEARLY $92,000 GRANT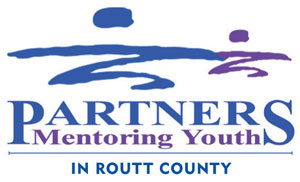 Partners in Routt County is getting nearly $92,000 in grant money from the Corporation for National and Community service.  The grants are handed out to organizations that promote healthy lifestyles for kids, through intervention or education.  The AmeriCorps State grants also go to organizations that promote energy and water conservation, and protect the state's natural resources.  All groups receiving the money must come up with matching funds.  A total of nearly $2.5 million will be handed out to 12 non-profit organizations throughout the state.
ADVOCATES PLAN VIGIL TO OBSERVE DOMESTIC VIOLENCE AWARENESS MONTH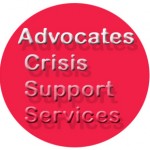 Advocates Crisis Support Services in Craig is planning a candlelight walk and vigil next week.  October is Domestic Violence Awareness Month.  The group will gather at City Park at 5:30 the evening of October 5th, and those that show up will be treated to a performance by one of the Sweet Adelines.  From there, the crowd will walk with battery powered candles to the Moffat County Courthouse.  At the courthouse, free hot chocolate will be handed out, and the crowd will hear from a speaker presenting their personal story concerning domestic violence.  When the courthouse session is over, members of Advocates will make themselves available to speak with on an individual basis.  Everyone is invited.
C-DOT CREWS PAVING A SECTION OF STATE HIGHWAY 64, DELAYS EXPECTED
The Colorado Department of Transportation has work to do on Highway 64 over the next couple of days.  Crews have started a paving project today on a 40 foot section near Meeker.  Yesterday, workers removed an old wooden structure in the roadway, and reduced the roadway to gravel.  The work will be done today and tomorrow.  Motorists in the area need to be aware that speeds have been reduced to 40 miles per hour, and minor delays should be expected between 7 in the morning and 5 in the afternoon.
CULVERT REPLACEMENT PROJECT SHUTS DOWN ROUTT COUNTY ROAD 62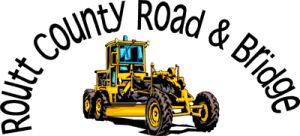 Routt County Road 62 will be closed tomorrow.  Road and Bridge crews will be replacing 3 culverts.  The department says there will be no pilot car taking cars through the area.  The work is expected to last all day.  It'll start at 8 tomorrow morning and workers should finish up by around 4 in the afternoon.  Questions should be directed to the Routt County Road and Bridge Department.
SHAFFER REQUESTS AUDIT OF ONLINE SCHOOLS
Colorado Democratic Senate President Brandon Shaffer requested an emergency audit examining online K-12 schools yesterday, citing "serious concerns" about student failure rates and programs that boost enrollment to get state funding.  Shaffer said in a letter to lawmakers on the audit committee that he would like the report completed before the Legislature meets in January and budget discussions begin. GOP lawmakers on the committee immediately criticized Shaffer's request because audits typically take about nine months to complete. They accused the Senate leader of political maneuvering because he is running for Congress against Rep. Cory Gardner, the Republican incumbent in the 4th District.  Lawmakers will discuss today whether to proceed with Shaffer's request.
SPORTSMEN COMPLAIN ABOUT ENERGY DEVELOPMENT NEAR WALDEN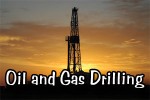 Sportsmen say energy development is threatening the North Platte River from Colorado to Wyoming.  Since last year, the Colorado Oil and Gas Conservation Commission has approved 15 drilling permits for companies seeking to tap the lucrative Niobrara formation in Jackson County.  A report says sportsmen are worried the new oil and gas development in North Park will contaminate water, damage wildlife habitat and hurt tourism. Oil company officials have refused to comment.
IN HIGH SCHOOL SPORTS:                               
TODAY:
IN BOYS SOCCER:
STEAMBOAT GOES TO PALISADE AT 6.