CRAIG MCDONALD'S EMPLOYEE A FINALIST IN GLOBAL SINGING COMPETITION
Melissa Hawthorne, a Craig McDonald's employee, is one of 22 global finalists competing in the franchise's "Voice of McDonald's" singing competition.  The contestants sent in samples of their songs for the first round of the competition.  Yesterday, two McDonald's corporate representatives made the trip to Craig to inform Hawthorne that she has made their short list.  She will now get vocal coaching prior to recording a song and video for the next step in the contest.  The public is the next judge.  From October 7th to November 1st, you can vote for your favorite singer at http://www.voiceofMcDonalds.com.  The franchise says there were more U.S. entries in this their 4th year, than in any prior year.
ENERGY INDUSTRY REPS SPEAK OUT ABOUT CUMBERSOME REGULATIONS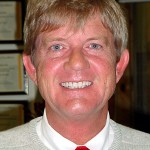 The feel at a hearing on energy regulations hosted by Congressman Scott Tipton yesterday was gloomy.  The hearing in Grand Junction focused on the regulations keeping the energy industry from playing a vital role in recovering the nation's economy.  In fact, those in attendance stressed that stronger regulations would have the potential to destroy some businesses.  For example, Dick Welle, manager of White River Electric in Meeker, said yesterday that over 95% of their load is made up of industrial consumers specifically related to coal, natural gas and oil production and processing.  He says overreaching regulation that abandons scientific and common sense will be a direct threat to the economic stability of Northwest Colorado.  Tipton will take the comments back with him to Washington, where he will share them with Ken Salazar, Secretary of the Interior.
TIPTON REACTS TO OBAMA'S DEFICIT REDUCTION PLAN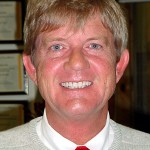 Congressman Scott Tipton is supporting President Obama's Balanced Budget Amendment, but with reservations.  In a press release, Tipton says while he is happy to hear the president talk about the need to reform the Tax Code, he's not convinced raising taxes is the answer.  He says the key to reducing the deficit is to cut spending.  He says the president's plan to levy an additional $1.5 trillion in taxes will hurt job creators.  He says while he encourages Americans to support the Balanced Budget Amendment, he's hoping he can work with Obama to cut spending, encourage free enterprise, and balance the budget.  Tipton's comments came yesterday following the president's speech on his deficit reduction plan.
REDISTRICTING PLAN APPROVED BY STATE LEGISLATURE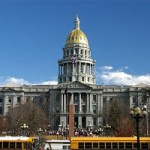 One-third of the races in Colorado's split Legislature could be up for grabs in 2012 under new legislative districts approved yesterday, setting the stage for a nail-bitter of an election year. The proposed maps would make 11 of the 35 seats in the Senate competitive and 22 of the House's 65 seats would be in that category, too. Although both parties were unhappy about some aspects of the maps, commissioner from both sides said the suggested districts would give Democrats and Republicans a shot in either chamber.  State legislative districts are redrawn every 10 years to account for population changes and the process can have big implications for either party. In Colorado's split Legislature, Democrats currently have a five-seat advantage in the Senate, and Republicans hold a one-seat edge in the House.
STEAMBOAT CITY COUNCIL TO DISCUSS "BAG TAX" AT MEETING TONIGHT

The so called "Bag Tax" will be back in front of the Steamboat City Council tonight.  The plan has been dubbed such by those opposing the measure.  In fact, city staff have determined that the fee, which would be charged only to the city's largest retailers, does not qualify as a tax, primarily because it is not funding any government services.  The idea is more of an incentive not to use plastic.  However, the subject has been debated in social media as unwise.  One person noted that the proposal is only aimed at the larger stores, which also happen to be the city's biggest charitable contributors.  The argument is that an additional fee to those stores could affect their future charity donations.  No decision is expected at today's meeting.
ROAD WORK FINISHED OVER MUDDY CREEK PASS
Travelers that use Muddy Creek Pass will be happy to know that the resurfacing project that has been taking place there this summer is done.  The Colorado Department of Transportation says 14 miles of U-S 40 between Kremmling and Steamboat has been resurfaced, and should provide motorists with a much smoother ride.  Along with resurfacing, crews widened shoulders, adjusted guardrails, re-striped the road and created rumble strips for safety purposes.  Highway 14, which leads from Highway 40 to Walden, was also resurfaced.
SOROCO HIGH SCHOOL CELEBRATES HOMECOMING THIS WEEK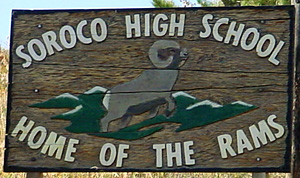 Soroco High School is holding Homecoming activities this week.  The theme this week is "Rock Star".  Today is 80′s day.  Students are encouraged to dress 80′s style, and can have their faces painted like the rock band KISS at lunch time.  Tomorrow is Dress Like a Teacher Day.  There will be a chili cook-off from 5 to 7 tomorrow night with a Power Volleyball game to follow.  Royalty will be crowned at halftime of this week's football game, and the dance will be held Saturday night.
FLU SHOT CLINICS STARTING UP IN SOUTH CENTRAL WYOMING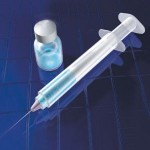 It's the time of year when people start thinking about getting their flu shots.  In South Central Wyoming, the Sweetwater County Community Nursing Program is already starting its flu shot clinics.  This week,Wyoming residents can get their shots in Green River and Rock Springs.  The Green River clinic will be held Thursday from 7:30 in the morning to 5:30 in the evening.  Friday those in Rock Springs can visit a clinic there during those same times.  The cost of the vaccine is 20 dollars, and both clinics will take Medicaid and Medicare.
IN HIGH SCHOOL SPORTS:                               
TODAY:
IN VOLLEYBALL:
LITTLE SNAKE RIVER VALLEY HOSTS HAYDEN AT 6:30.
IN BOYS SOCCER:
STEAMBOAT HOSTS GLENWOOD AT 6.
MOFFAT COUNTY WELCOMES BATTLE MOUNTAIN AT 4.
IN BOYS GOLF:
MEEKER, RANGELY, MOFFAT COUNTY AND STEAMBOAT GO TO REGIONALS AT RIFLE CREEK GOLF COURSE.