WESTERN FUELS HAS AGREEMENT TO BUY COLOWYO MINE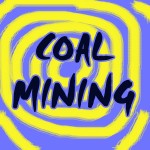 Western Fuels, a cooperative fuel supplier that delivers coal under contract to the Craig Station and the Nucla Station power plants, has entered into an agreement to buy Colowyo Coal Mine from Rio Tinto.  That's according to a press release.  Mike McInnes of Tri-State Generation and Transmission says the deal will ensure a reliable and affordable supply of coal to the Craig Station for the expected life of the power plant.  The transfer of ownership from a National Company to a Regional company also ensures the workforce for the mine will be local.  Terms of the sale were not released.  The sale is expected to close by the end of the year.
ATTORNEY GENERAL JOHN SUTHERS IN NORTHWEST COLORADO TODAY AND TOMORROW
Colorado Attorney General John Suthers will discuss consumer protection issues with Coloradans in Craig, Eagle, Meeker, Rifle and Steamboat Springs on Monday, September 19 and Tuesday, September 20. The discussions, organized in partnership with AARP ElderWatch, will focus on common scams Coloradans are facing.
Consumer awareness is the most powerful tool we have to prevent Coloradans from falling victim to scams and identity theft," Suthers said. "This trip to communities in northwest Colorado will help us connect with Coloradans and get the word out about the latest scams affecting our state."
The Attorney General will meet with Coloradans at:
*   Noon on Sept. 19 in Steamboat Springs at the Steamboat Springs Community Center, 1605 Lincoln Ave.;
*   3:30 p.m. on Sept. 19 in Craig at the Center of Craig Community Center, 601 Yampa Ave.;
*   9:30 a.m. on Sept. 20 in Meeker at the Fairfield Center, 200 Main St.;
*   11:30 a.m. on Sept. 20 in Rifle at the Rifle Senior Center, 20 Ute. Ave.; and,
*   2:30 p.m. on Sept. 20 in Eagle at the Golden Eagle Senior Center, 715 Broadway.
Members of the public and press are welcome at each of the events.
HAYDEN TOWN COUNCIL UPS PARKING FINES AT Y.V.R.A.
Those with upcoming flights at Yampa Valley Regional Airport need to be aware of higher parking fines.  Airport administrators had asked the Hayden Town Council to raise the fines due to an overwhelming amount of people who have been parking in violation of federal law.  The main issue is leaving a vehicle unattended at the airport terminal.  It's a violation that was only costing offenders about $25.  Airport officials said there needed to be a stronger deterrent, and bringing their fine structure up to the same levels as similar airports would help.  The fine for parking illegally will now be $85 in most cases, with $100 fines for parking in a crosswalk and $200 fines for parking in a handicapped zone.  The new structure was approved by Hayden Town Council last week, and goes into effect October 1st.
STATE PATROL OBSERVES CHILD PASSENGER SAFETY WEEK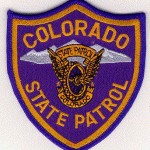 The Colorado State Patrol is urging parents to have their kids' car booster seats checked during Child Passenger Safety Week.  Troopers occasionally conduct safety checkpoints to make sure everyone's buckled up in the safest way possible.  The state patrol says between 2006 and 2010, 64 children under age 12 were killed in auto crashes.  Over half were improperly restrained, or completely unrestrained.  Child restraint laws vary, depending upon the size and age of the child.  While the state patrol has scheduled checkpoints for various parts of the state, none have been scheduled for Northwest Colorado.  If you need help or advice with understanding how your child should be restrained, call the Colorado State Patrol.
TIPTON HOLDS ENERGY REGULATION HEARINGS IN GRAND JUNCTION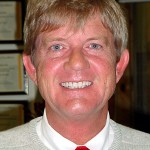 Congressman Scott Tipton would like to see people from Northwest Colorado attending a hearing he's holding in Grand Junction today.  The hearings deal with energy regulations and the damage they may be doing to the industry, as well as the local economy.  The title of the hearing is "Are Excessive Energy Regulations and Policies Limiting Energy Independence.  Members of the Subcommittee on Agriculture, Energy and Trade will examine the coal combustion residuals proposed rule, the proposed rule to limit mercury and other toxic chemicals from coal burning generators.  and the EPA's regulation of greenhouse gas emissions.  Hydraulic fracturing will also be a topic.  The hearings will be held in Grand Junction today.  Find out more by clicking here.
HIGHWAY PROJECTS CONTINUE IN NORTHWEST COLORADO
Highway crews are working to finish up a couple of projects in Northwest Colorado.  Crews continue to resurface Highway 40 over Muddy Pass.  They're also adjusting guardrails and striping the road.  There are 30 to 40 minute delays with alternating traffic.  Highway 40 over Berthoud Pass is getting retaining wall repairs and striping.  The southbound shoulder is closed through the work area.  Both of those projects are expected to be done this month.  Perhaps the most extensive work is being done onColorado131 north of Oak Creek.  There is alternating traffic as crews do earth working, pipework, drilling and fiber optic relocation.  20 minute delays are possible.
COLORADO'S UNEMPLOYMENT RATE STEADY, PRIVATE SECTOR LOSES, WHILE PUBLIC SECTOR GAINS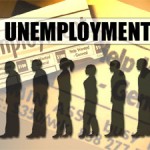 Colorado's latest unemployment figures aren't much of a surprise.  The state lost jobs last year, 23-hundred of which were private sector jobs.  In fact, according to the figures, the private sector is the only one being hit by job losses.  The public sector, or government jobs, rose by 500 in the state in the last month.  Yampa Valley Data Partners recently released numbers showing a similar trend in Moffat, Routt, and Rio Blanco counties individually.  The state's unemployment rate is at 8.5%, unchanged from last month.  The national rate was also unchanged since last month, at 9.1%.
IN HIGH SCHOOL SPORTS:                               
OVER THE WEEKEND:
IN FOOTBALL:
STEAMBOAT FELL TO MONTROSE.
HAYDEN LOST TO GRAND VALLEY.
SOROCO TOPPED PLATEAU VALLEY.
LITTLE SNAKE RIVER VALLEY BEAT GUERNSEY BY FORFEIT.
MEEKER LOST TO CENTER.
MOFFAT COUNTY FELL TO JFK.
IN VOLLEYBALL:
STEAMBOAT TOPPED DELTA AND LOST TO PALISADE.
HAYDEN LOST TO SOROCO.
MOFFAT COUNTY FELL TO PALISADE.
HAYDEN BEAT NORTH PARK AND LOST TO PAONIA.
IN BOYS TENNIS:
STEAMBOAT LOST TO CHEYENNE MOUNTAIN AND BEAT MULLEN FRIDAY, THEN BEAT FOSSIL RIDGE SATURDAY.
IN BOYS SOCCER:
STEAMBOAT DEFEATED BATTLE MOUNTAIN.
TOMORROW:
IN VOLLEYBALL:
LITTLE SNAKE RIVER VALLEY HOSTS HAYDEN AT 6:30.
IN BOYS SOCCER:
STEAMBOAT HOSTS GLENWOOD AT 6.
MOFFAT COUNTY WELCOMES BATTLE MOUNTAIN AT 4.
IN BOYS GOLF:
MEEKER, RANGELY, MOFFAT COUNTY AND STEAMBOAT GO TO REGIONALS AT RIFLE CREEK GOLF COURSE.