CRAIG FIREFIGHTERS BATTLE CHIMNEY FIRE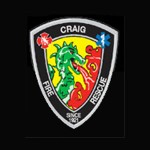 Craig firefighters were called to a chimney fire on Essex Court last night.  It was close to 11 when they showed up to find that the homeowners had done some containment themselves.  Battalion Chief Dennis Jones says the fireplace was over heated and caused some damage to the attic, but not enough to force the owner out of his home.  Jones says this is a good reminder for homeowners to get their chimneys swept, before the winter season sets in.
SHEEP WAGON DAYS IN CRAIG UNDERWAY, CONTINUES THROUGH SUNDAY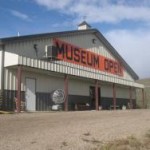 Sheep Wagon Days are being held at Wyman Living History Museum this weekend.  The event teaches people how life on a working sheep ranch was a hundred years ago.  There will be many demonstrations, such as leather works, butter churning, dutch oven cooking, saddle making and more.  There will also be tractor pulls, informational and craft booths, food, live music and entertainment for kids and adults.  School tours started yesterday and will finish today.  The event opens up to the public tomorrow, with free admission.  It runs from 10 to 4 tomorrow and 10 to 2 Sunday.  You'll find a schedule of events by clicking here.
BAG AND POSSESSION LIMITS LIFTED FOR DUMONT LAKE
Colorado Parks and Wildlife managers have lifted bag and possession limits at Dumont Lake in Hot Sulphur Springs.  The Muddy Creek Dam will need repairs this year, and the only way to do that is to drain the lake.  Wildlife officials don't want to see the fish there go to waste, so they're allowing people to come in and take as many of the fish as they can.  One biologist says there are plenty of catchable 10 inch rainbow trout that need to be salvaged.  All anglers still need to have a Colorado fishing license.  Repairs are expected to be complete next year, and managers will restock the lake once it's refilled.
NON-PROFIT FUNDING WORKSHOP TO BE HELD IN CRAIG NEXT WEEK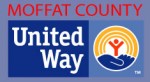 Those who are constantly looking for ways to fund their non-profit organizations have a workshop to look forward to in Craig.  The Moffat County United Way and Northwest Colorado Rural Philanthropy Days have joined forces to bring a workshop entitled Finding Funding on the Web to Craig next week.  The course will teach participants how to use the Colorado Grants Guide, an online searchable database of funding sources for non-profits.  It will include some hands-on work.  The course will be held at Colorado Northwestern Community College September 22nd from 10 to noon.  For more information, click here.
CNCC HOLDS SCHOLARSHIP FUNDING DRIVE TOMORROW

The Colorado Northwestern Community College Scholarship Round-up and Silent Auction is tomorrow.  The college's Craig Campus Quad area will be the site of the event.  The purpose is to raise funds for the college's scholarship program.  There will be live music as well, from the Yampa Valley Boys and the Cedar Mountain Strings.  It starts at 11 tomorrow morning and runs until 2.  Tickets are $20 and the barbecue is all you can eat.
HIGHWAY WORK ON CO. 125 STARTS MONDAY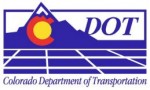 Those who use Colorado Highway 125 through Jackson and Grand Counties need to be aware of a highway maintenance project going on the south side of Willow Creek Pass.  The Colorado Department of Transportation is doing some highway patching on the road, which will delay motorists.  There will be one lane open, with a pilot car guiding traffic through.  The work starts Monday and should be done by the end of the day Tuesday.  Two and a half miles of the road will be patched.  C-DOT crews say delays could last up to 15 minutes, and the speed through the area has been reduced to 40 miles per hour until the work is done.
BENNET CLAIMS COLORADANS HAVE NO CONFIDENCE IN CONGRESS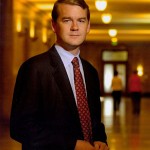 Confidence in Congress being able to solve National Debt issues is low among Coloradans.  That's according to Senator Michael Bennet, who tells the committee responsible for coming up with a solution, that the message is the same at all town meetings he holds.  He says residents want to know why the two sides can't come to an agreement.  Local government leaders also seem to be asking, "If we can find ways to come together and solve problems in our communities, why can't congress do the same?"  Bennet made his comments as a bipartisan group of 36 senators have agreed to a set of principals which will be shared with members of the Joint Special Committee working on a solution.  Those principals include using the established bipartisan debt and deficit reduction frameworks as a starting point for discussions and being structured to grow the economy in the short, medium and long-term future.  More information is available by clicking here.
IN HIGH SCHOOL SPORTS:                               
YESTERDAY:
IN VOLLEYBALL:
LITTLE SNAKE RIVER VALLEY BEAT ENCAMPMENT.
IN BOYS SOCCER:
MOFFAT COUNTY TIED STEAMBOAT.
TODAY:
IN FOOTBALL:
STEAMBOAT GOES TO MONTROSE AT 7.
HAYDEN PLAYS IN GRAND VALLEY AT 7.
IN VOLLEYBALL:
STEAMBOAT PLAYS AT DELTA AT 5.
HAYDEN HOSTS SOROCO AT 6:30.
RANGELY IS HOME AGAINST VAIL MOUNTAIN AT 5.
MOFFAT COUNTY TRAVELS TO PALISADE AT 6:30.
IN BOYS TENNIS:
STEAMBOAT TAKES ON CHEYENNE MOUNTAIN AT MULLEN HIGH SCHOOL.
IN CROSS COUNTRY:
MEEKER WILL BE IN GRAND JUNCTION.
STEAMBOAT AND MOFFAT COUNTY GO TO THE LIBERTY BELL INVITATIONAL AT HERITAGE HIGH SCHOOL.
RANGELY RUNS IN LITTLETON.
IN BOYS GOLF:
MEEKER AND RANGELY PLAY AT CEDAR RIDGE'S GOLF COURSE AT 10.
TOMORROW:
IN FOOTBALL:
SOROCO HEADS TO PLATEAU VALLEY FOR A GAME AT 1.
RANGELY TRAVELS TO PLAY DELTA'S J-V SQUAD AT 11.
LITTLE SNAKE RIVER VALLEY FORFEIT THE GAME AGAINST GUERNSEY AT 3, DUE TO AN INJURY.
MEEKER HEADS TO OLATHE TO PLAY CENTER AT 1.
MOFFAT COUNTY PLAYS JFK IN DENVER.  YOU CAN CATCH THAT GAME LIVE ON (93-7/102-3) KRAI WITH THE PRE-GAME AT 12:45 AND THE KICK-OFF AT 1.  YOU CAN ALSO LISTEN ONLINE AT KRAI.COM.
IN VOLLEYBALL:
MOFFAT COUNTY GOES TO DELTA AT 1.
LITTLE SNAKE RIVER VALLEY GOES TO THE LYMAN INVITE AT 9.
RANGELY HOSTS A TRIANGULAR WITH MEEKER AND PLATEAU VALLEY AT 10.
HAYDEN HOSTS A TRIANGULAR WITH PAONIA AND NORTH PARK AT 9.
STEAMBOAT GOES TO PALISADE AT 1.
IN BOYS SOCCER:
MOFFAT COUNTY HEADS TO EAGLE VALLEY AT 1.
STEAMBOAT HOSTS BATTLE MOUNTAIN AT 11.
IN BOYS TENNIS:
STEAMBOAT PLAYS AT FOSSIL RIDGE.