STATE SEEKS WAIVER FOR NO CHILD LEFT BEHIND

The Colorado Board of Education is joining other states weighing whether to seek a waiver from parts of the federal No Child Left Behind requirements. Education officials are taking up the issue a month after U.S. Education Secretary Arne Duncan announced he would give states the option of applying for waivers from many requirements of the widely criticized Bush-era law.Georgia,Kentucky,Minnesota,Montana,Virginia and Wisconsin are among the states seeking waivers.  Colorado education officials will discuss the option Wednesday. The Obama administration wants to change the education overhaul that requires every student to be proficient in science and math by 2014.  States that apply for waivers must agree to education reforms such as tougher evaluation systems for teachers and more programs to help minority students.
TIPTON TO HOLD HYDROPOWER HEARING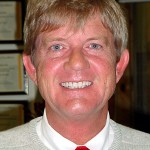 Congressman Scott Tipton has introduced legislation intended to eliminate unnecessary paperwork when it comes to using hydropower.  The legislation streamlines burdensome red tape and reduces administrative costs for the installation of increased small canal and pipeline hydropower development projects.  The bill is also supposed to create jobs and expand use of clean affordable energy.  Increased small hydropower installation will create local jobs, add clean, inexpensive electricity to the grid and supply the federal government with additional revenues while modernizing infrastructure. The Family Farm Alliance, the National Water Resources Association and the American Public Power Association have endorsed the bill.
TIPTON HOLDS ENERGY HEARING IN GRAND JUNCTION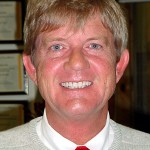 Congressman Scott Tipton will chair a field hearing in Grand Junction next week.  The hearing is being put on by the House Small Business Subcommittee n Agriculture, Energy and Trade.  The hearing is titled "Are Excessive Energy Regulations and Policies Limiting Energy Independence, Killing Jobs, and Increasing Prices for Consumers"  The meeting is in Grand Junction Monday morning starting at 10.
RIBBON CUTTING FOR NEW STEAMBOAT PROPERTY ON HOWELSON HILL

The City of Steamboat will host a ribbon cutting this weekend.  It marks the acquisition of land on the Orton property on Howelson Hill.  Great Outdoors Colorado, the Emerald Mountain Partnership and others will be there to talk about the purchase of the property, and what future opportunities exist.  The ribbon cutting will be at 11 Saturday morning, and it's free.
VNA OFFERS FREE CHOLESTEROL SCREENING DURING SEPTEMBER

This month is National Cholesterol Education Month.  The Visiting Nurse Association is observing by offering free cardiovascular screenings every Tuesday this month.  The screenings will be for Total Cholesterol, LDL, HDL, Triglycerides, blood glucose, and body mass index.  The screenings are by appointment only.  If you'd like to schedule one, the contact number is 875-1880.
IN HIGH SCHOOL SPORTS:                               
TODAY:
IN VOLLEYBALL:
LITTLE SNAKE RIVER VALLEY PLAYS AT ENCAMPMENT AT 7.
IN BOYS SOCCER:
MOFFAT COUNTY HOSTS STEAMBOAT AT 4.
TOMORROW:
IN FOOTBALL:
STEAMBOAT GOES TO MONTROSE AT 7.
HAYDEN PLAYS IN GRAND VALLEY AT 7.
IN VOLLEYBALL:
STEAMBOAT PLAYS AT DELTA AT 5.
HAYDEN HOSTS SOROCO AT 6:30.
RANGELY IS HOME AGAINST VAIL MOUNTAIN AT 5.
MOFFAT COUNTY TRAVELS TO PALISADE AT 6:30.
IN BOYS TENNIS:
STEAMBOAT TAKES ON CHEYENNE MOUNTAIN AT MULLEN HIGH SCHOOL.
IN CROSS COUNTRY:
MEEKER WILL BE IN GRAND JUNCTION.
STEAMBOAT AND MOFFAT COUNTY GO TO THE LIBERTY BELL INVITATIONAL AT HERITAGE HIGH SCHOOL.
RANGELY RUNS IN LITTLETON.
IN BOYS GOLF:
MEEKER AND RANGELY GO TO THE CEDAR RIDGE GOLF COURSE AT 10.