MUCKLOW LEAVES COUNTY POSITION, PICKS UP REGIONAL POSITION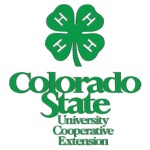 The Routt County Director of the Colorado State University Extension Office is stepping down to take another position.  C.J. Mucklow will take on the job of Western Region Director starting next month.  In his new gig, he'll oversee 18 counties on the western slope.  Mucklow says he's excited about the change, and can't wait to get started.  Family and Consumer Science Agent Karen Massey will step up as the new Routt County Director, and will be responsible for finding a replacement agent.  Mucklow has been with the Routt County Office for 22 years.  He starts his new post October 1st.
KEN SALAZAR TO DEDICATE DINOSAUR NATIONAL QUARRY LATER THIS MONTH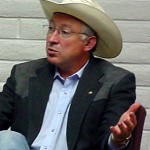 Interior Secretary Ken Salazar is planning a trip to Northwest Colorado later this month.  Salazar will help to dedicate the new Dinosaur National Monument Visitor's Quarry.  He'll be the keynote speaker.  The dedication is a formality, as the quarry itself, won't be open to the public until a week later.  Salazar's visit is scheduled for the 28th at 10 in the morning.  The event is open to the public.
YAHOO BALL DROP AT YAMPA VALLEY GOLF COURSE THIS WEEKEND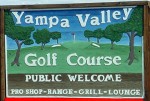 The Yahoo Ball Drop is this weekend at the Yampa Valley Golf Course.  The ball drop is actually just a distraction from the tournament itself, which raises money for a deserving local non-profit organization.  Residents were able to purchase specific golf balls leading up to last week's deadline.  The balls cost $10 a piece and will be dropped on the 18th green.  Prizes will be awarded to those whose balls landed closest or farthest away from the hole.  Prizes include rafting trips, Broncos tickets, gift certificates and more.
COLLEGE FOUNDATION BARBECUE TO RAISE FUNDS FOR SCHOLARSHIPS

Colorado Northwestern Community College Foundation in Craig will have a Scholarship Round-up Barbecue this weekend.  A silent auction, live music from the Yampa Valley Boys, and more are on tap for the night.  The money raised will be used to fund scholarships in the future.  Everyone is welcome, and tickets are $20 each.  That $20 gets you all you can eat.  The event will be held Saturday from 11 to 2 in the Colorado Northwestern Community College's Quad area.
SHEEPWAGON DAYS TO BE HELD IN CRAIG THIS WEEKEND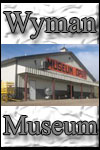 The Annual Sheepwagon Days are this weekend in Craig.  There will be many activities for everyone to enjoy, such as butter churning, sheep shearing, and other demonstrations of life in early America.  There will also be a hay maze, food, helicopter rides and live music.  It runs from 8 to 4 tomorrow and Friday, 10 to 5 Saturday, and 10 to 2 Sunday at Wyman Living History Museum.
FULLER CENTER STARTS DEMOLITION OF SIMMONS ROOMS SATURDAY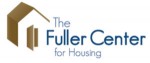 This is the week the Fuller Center for Housing will be taking down the old Simmons rooms.  The demolition will be done by volunteers throughout the community.  The Simmons Rooms are located on Yampa Avenue between 7th and 8th.  The group still needs volunteers to help them out.  Those wanting to help must be 16 years old.  They're also asking volunteers to bring whatever tools they may have.  They will have safety glasses, hard hats and gloves.  Lunch will also be provided.  Demolition takes place Saturday and Sunday from 9 to 6.  If you'd like to help out, call 326-8726.
IN HIGH SCHOOL SPORTS:                               
YESTERDAY:
IN VOLLEYBALL:
MOFFAT COUNTY BEAT HAYDEN.
IN BOYS GOLF:
STEAMBOAT FINISHED 2ND IN ASPEN.
TODAY:
IN BOYS GOLF:
MEEKER PLAYS AT GUNNISON AT 10.
TOMORROW:
IN VOLLEYBALL:
LITTLE SNAKE RIVER VALLEY PLAYS AT ENCAMPMENT AT 7.
IN BOYS SOCCER:
MOFFAT COUNTY HOSTS STEAMBOAT AT 4.