PARROTHEADS HOLD ART IN THE PARKIN' LOT FUNDRAISER IN CRAIG
Craig residents enjoyed the activities put on by the Northwest Colorado Chapter of Parrotheads during Saturday's Art in the Parking Lot.  The event is the Parrotheads' primary fundraiser for the year, and the money is used to fund scholarships and community improvement projects.  The group used money this year to build a boat ramp at Loudy Simpson park, making it easier and safer for river users to enter and exit the water.  They also awarded two $1,000 scholarships to Moffat County High School graduates.  Saturday's event was filled with food, activities and entertainment.  You can see pictures by checking out the photo gallery above.
WILDLIFE OFFICIALS WARN OF INCREASED BEAR ACTIVITY DURING BINGE-EATING PERIOD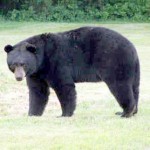 Bears are entering their binge eating stage, making it that much more important that people bear proof their garbage.  That's according to Colorado Parks and Wildlife, which also says campers need to be especially diligent in making sure their food is protected at their campsites.  During the fall season, bears are preparing for hibernation by eating as much as they can.  They will sometimes eat for 20 hours a day, consuming up to 20-thousand calories a day, building up the fat necessary for settling down for the winter.  By making sure your trash and food, including pet food, is properly stored, wildlife officials say you can minimize the chance of a bear encounter.
DESERADO MINE COMPANY WANTS TO DRILL FOR COAL RESEARCH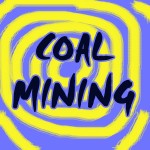 The Bureau of Land Management has released their environmental assessment for public comment on an application for a coal exploration license northwest of the Deserado Mine in Rio Blanco County.  Blue Mountain Energy, the operators of the Deserado Mine, wants to drill up to 15 coal exploration wells with a truck-mounted air-water drill rig.  They could go up to 685 feet deep on an estimated 7 acres of land.  That land would need to be reclaimed once the operation is over.  While the license is good for two years, if obtained, the company plans to finish up their work this year.  Each well is expected to take only about a week to drill.  You can make your comments by clicking here.
FATAL BIKE ACCIDENT PROMPTS BIKE AWARENESS REMINDER FROM STATE PATROL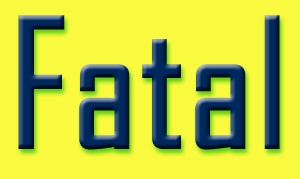 A fatal accident in Grand County over the weekend is prompting State Patrol officials to remind motorists to keep an eye out for bicyclists along the state's highways and back roads.  The accident happened on Grand County Road 3, near Henderson Hill Mine, where a 42 year old woman from Granby crashed into a 55 year old bicyclist from Silverthorne.  He was not identified, but was pronounced dead at the scene.  Troopers say it appears the man was wearing a bike helmet.  The investigation is ongoing.  Troopers say remember to share the road with bicyclists, and to always keep aware of your surroundings while driving, or riding a bicycle on the road.
RECONSTRUCTION OF BUFFALO PASS ROAD STARTS NEXT WEEK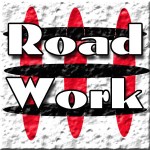 Reconstruction of Forest Road 60, better known as Buffalo Pass Road, will start next week.  The work will be done on three miles of the road starting at the first gate.  Improvements include culvert replacement, reconstruction of turnouts and a new gravel base.  The road will be closed at the first gate when the work starts.  Travelers and hunters will need to find alternate routes.  The work is expected to last 6 to 8 weeks.
ROCK SPRINGS WOMAN CHARGED WITH INVOLUNTARY MANSLAUGHTER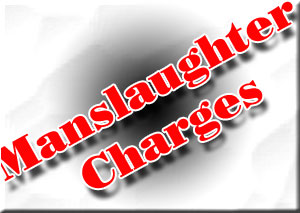 Involuntary manslaughter charges have been filed against 33 year old Jamie Shoemaker of Rock Springs, relating to the death of 21 year old Storey Ice earlier this year.  Ice was reportedly beaten by Shoemaker while riding in the cab of a truck in April, while being followed by a Sweetwater County Sheriff's Deputy.  The deputy says he watched as Ice was beaten, and then thrown from the truck.  She was run over by the vehicle as she fell out, and later died of her injuries.  After talking to the driver, 34 year old Brett Sisemore, Shoemaker was arrested.  She is being held in the Sweetwater County jail on $20,000 bond.
IN HIGH SCHOOL SPORTS:                               
OVER THE WEEKEND:
IN FOOTBALL:
SOROCO FELL TO SOUTH PARK.
MEEKER LOST TO MONTE VISTA.
LITTLE SNAKE RIVER VALLEY BEAT DUBOIS.
IN VOLLEYBALL:
MEEKER TOPPED HAYDEN.
STEAMBOAT CAME IN 2ND AT THE BISHOP MACHEBEUF TOURNAMENT.
SOROCO LOST TO PLATEAU VALLEY.
MEEKER FELL TO SOROCO.
LITTLE SNAKE RIVER VALLEY BEAT 4 OUT OF 5 TEAMS AT THE H-E-M INVITE.
IN BOYS SOCCER:
MOFFAT COUNTY TIED GRAND JUNCTION.
STEAMBOAT BEAT SALIDA.
TOMORROW:
IN VOLLEYBALL:
MOFFAT COUNTY PLAYS AT HAYDEN AT 6:30.
SOROCO GOES TO NORTH PARK AT 6.
IN BOYS GOLF:
MOFFAT COUNTY AND STEAMBOAT PLAY AT ASPEN AT 9.
BRONCOS:
THE DENVER BRONCOS HOST THE OAKLAND RAIDERS TONIGHT IN THEIR SEASON OPENER.  YOU CAN CATCH THE GAME LIVE ON 55 COUNTRY (THAT'S A-M 550) WITH THE PRE-GAME AT 6 AND THE KICK-OFF AT 8.