CMEDP GETS $115,000 GRANT TO SET UP BUSINESS INCUBATION CENTER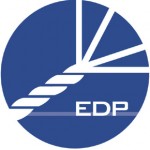 The Craig/Moffat Economic Development Partnership was awarded a 3-year grant yesterday from the Colorado Office of the Economic Development and International Trade.  The grant will help set up the Craig/Moffat Business One-Stop Incubation Center at the Craig campus of Colorado Northwestern Community College.  The center will house state and federal partners from the Small Business Development Network, the Small Business Administration, The U-S Department of Agriculture and others, so they can more easily meet with and assist local entrepreneurs and small businesses.  The grant come in three tiers; $50,000 will be awarded the first year, $35,000 the second year, and $30-thousand dollars in the third year.  It requires matching funds, which the CMEDP has raised among it's members and a donation from the City of Craig.
BENNET VISITING HAYDEN AND MEEKER THIS WEEKEND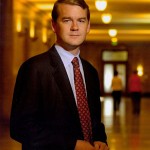 Senator Michael Bennet is touring Northwest Colorado this weekend to highlight the need to create jobs and boost economic development in the state's rural communities.  Bennet will be in Hayden tonight to discuss the Farm Bill.  The listening session takes place at the Haven in Hayden at 7.  He moves to Meeker tomorrow for a Round Table Discussion with agricultural leaders there.  That meeting takes place in the Kiliwatt Korner Meeting Room.  From there the senator will move on to Grand Junction, where he is a keynote speaker at the Club 20 Fall Meetings.  Club 20′s gathering will be in the Colorado Mesa University Center Ballroom.
STATE OFFICIALS REACT TO OBAMA SPEECH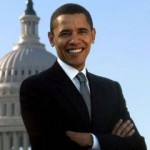 Some of the state's leaders are weighing in on President Obama's Jobs Speech last night.  Comments from Representative Scott Tipton, who is usually critical of the president, were supportive in nature.  Tipton says he's looking forward to working with Congress and the president to find a solutions to improve the country's employment situation.  Tipton says immediate solutions should include adopting an all of the above approach to energy development that includes natural gas, oil, clean coal, hydropower, wind and solar.  He says that would specifically create and sustain thousands of jobs in Western Colorado, while raising revenue to pay back the nations debt and strengthening national security.  Governor Hickenlooper also praised the president's speech, and is cautiously optimistic of the opportunity the president and congress have to show that "government in Washington D-C is not broken and that congress CAN get things done to help the economy.
PARKS AND WILDLIFE LOOKING FOR NEW DISTRICT MANAGERS
Colorado Parks and Wildlife is looking for new District Wildlife Managers.  The department says they want dedicated professionals who are passionate about managing the state's wildlife resources.  District Managers are responsible for enforcing game and fish regulations, take the lead on wildlife management projects, conduct extensive community outreach and help educate citizens about living with wildlife.  Those applying should have a bachelor's degree in biology or a natural resources related field, experience in the outdoors, and good communications skills.  they also must pass a background check and complete training as a peace officer.  The application deadline is Tuesday.  You'll find application information by clicking here.
TWO TRAFFIC ACCIDENTS IN ROUTT COUNTY YESTERDAY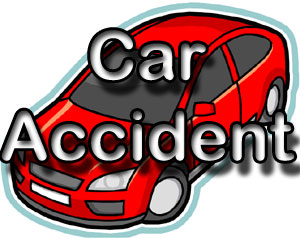 Routt County emergency workers responded to two vehicle accidents yesterday.  An unidentified man was taken to Yampa Valley Medical Center after crashing his motorcycle.  The accident happened on Highway 40 on Rabbit Ears Pass.  His injuries were believed to be minor.  Two others were also hospitalized in a separate roll-over accident.  Law Enforcement hasn't identified those two either, but say their car rolled over on Routt County Road 44.  Both were taken to Yampa Valley Medical Center, again with minor injuries.
BOYS AND GIRLS CLUB IN CRAIG IS BENEFICIARY OF YAHOO BALL DROP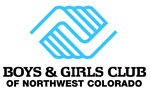 The Boys and Girls Club of Craig is selling golf balls.  The club is the recipient of this year's Yahoo Golf Tournament and Ball Drop.  People can buy golf balls that will be dropped out of an airplane onto the 18th hole at Yampa Valley Golf Course.  The people whose balls land closest to the hole will get prizes, which range from gift cards and Broncos tickets, to rafting trips and golf packages.  The drop takes place September 17th.  You can buy a ball for 10 bucks at the Boys and Girls Club in Craig.  There are discounts for buying multiple balls.
STATE FILM COMMISSIONER TO VISIT HAYDEN NEXT WEEK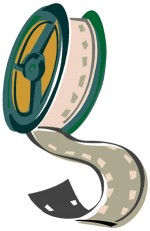 Colorado's New Film Commissioner will make a stop in Hayden next week.  Donal Zuckerman is conducting a statewide listening tour to share his vision for the film and television industry in the state.  He is also looking for feedback from residents.  The tour also gives him a first-hand look at the attributes Colorado has to offer to the world of film.  Zuckerman will be at the Granary in Hayden, Thursday morning at 10.  Everyone is invited to attend.
IN HIGH SCHOOL SPORTS:                               
YESTERDAY:
IN VOLLEYBALL:
MOFFAT COUNTY LOST TO GRAND JUNCTION.
IN BOYS SOCCER:
MOFFAT COUNTY BEAT ROARING FORK.
STEAMBOAT TOPPED GLENWOOD.
TODAY:
IN FOOTBALL:
RANGELY HOSTS BASALT AT 7.
IN VOLLEYBALL:
RANGELY IS HOME AGAINST NORTH PARK AT 5.
MEEKER WELCOMES HAYDEN AT 6:30.
STEAMBOAT GOES TO THE BISHOP MACHEBEUF TOURNAMENT.
SOROCO HEADS TO PLATEAU VALLEY AT 6.
IN CROSS COUNTRY:
MOFFAT COUNTY GOES TO THE WARRIOR CLASSIC IN GRAND JUNCTION AT 5.
TOMORROW:
IN FOOTBALL:
SOROCO GOES TO SOUTH PARK AT 1.
HAYDEN TRAVELS TO YUMA FOR A GAME AT 1.
MEEKER HEADS TO MONTE VISTA.
LITTLE SNAKE RIVER VALLEY GOES TO DUBOIS AT 3.
IN VOLLEYBALL:
MOFFAT COUNTY PLAYS AT FRUITA MONUMENT AT 1.
MEEKER GOES TO SOROCO AT 3.
STEAMBOAT CONTINUES AT THE BISHOP MACHEBEUF TOURNAMENT.
RANGELY IS ON THE ROAD TO WEST GRAND AT 2.
LITTLE SNAKE RIVER VALLEY HOSTS H-E-M AT 7:30.
IN BOYS SOCCER:
MOFFAT COUNTY HOSTS GRAND JUNCTION AT 1.
STEAMBOAT HEADS TO SALIDA AT 1.
IN CROSS COUNTRY:
MEEKER AND RANGELY RUN IN BASALT.
STEAMBOAT WILL BE AT THE HUSKY INVITATIONAL AT THE BEAVER CREEK RESORT.