MOFFAT COUNTY BALLOTS WILL BE MAILED NEXT MONTH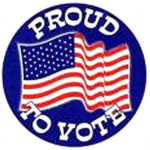 The Moffat County Elections Office has set their schedule for this year's voting procedures.  This year's election will be an all mail-in ballot.  Those ballots will be mailed off October 11th, and voters should start seeing them soon after.  All active voters will get one; those that aren't active can change their status by calling the Moffat County Elections Office.  The last day to register to vote is October 3rd.  A handicapped accessible voting machine will be available at the courthouse for those who would rather enter their votes electronically.  Drop-off locations for ballots include the courthouse and City Hall in Craig, the Dinosaur Library, and the Maybell Library.  This year's ballot consists of 1 statewide question, asking for an increase in the state sales tax for additional education funding.  There are also 2 contested races for the Moffat County School Board.  Tony Saint John is running against Debbie Belleville for the district 3 seat, and Ken Wergin takes on Sherry Saint Louis for the District 5 spot.  J. B. Chapman is running unopposed for the District 1 seat.  Election Day is November 1st.
CRASH IN CRAIG WALMART PARKING LOT SENDS ONE TO THE HOSPITAL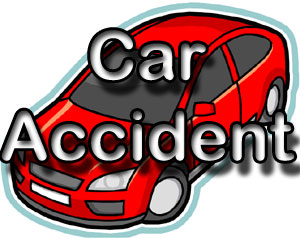 A car crash in the Walmart parking lot in Craig this morning sent one person to the hospital for observation.  Craig Fire/Rescue Battalion Chief Dennis Jones says two cars collided in the parking lot, and an occupant of one of the cars was complaining of body pains.  Although there were no major injuries, the person was taken to The Memorial Hospital for observation.  It's not clear if any citations were issued.
OIL AND GAS SYMPOSIUM IN HAYDEN WELL ATTENDED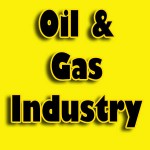 The Haven in Hayden was packed last night for the Northwest Colorado Oil and Gas Symposium.  The event was held by Yampa Valley Data Partners and the Community Agricultural Alliance, in an attempt to educate residents about the potential effects of oil and gas drilling activity in the area.  Senator Jean White moderated the event, and the audience heard from leaders in the oil and gas industry.  The symposium also focused on the rights of property owners when it comes to energy exploration.
FLAGS LOWERED FOR 10TH ANNIVERSARY OF TERRORIST ATTACKS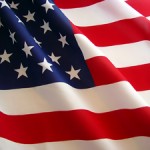 Governor Hickenlooper has ordered that flags be lowered to half staff Sunday, in remembrance of the 9-11 attacks.  This year marks the 10th anniversary of the terrorist attacks, and Hickenlooper says those that died deserve to be remembered.  He has even called for a statewide Moment of Remembrance at 11 Sunday morning.  He has asked first responders, churches, towns and others to sound sirens and bells for a full minute at that time, as a signal to everyone to stop and remember.  Flags will be lowered Sunday from sunrise to sunset.
MEEKER CLASSIC SHEEPDOG TRIALS ARE UNDERWAY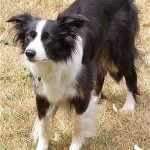 The Meeker Classic Sheepdog Trials are underway in Meeker.  Sheepdog handlers from around the world are gathered in Meeker for the event, which will award a total purse this year of $25,000.  There are more preliminary runs scheduled for today and tomorrow.  A Food and Craft Festival runs all day both days, and the 2009 International Art Contest Reception will be held at the Wilber Barn Trial Site from 5 to 7.  Tomorrow, attendees can get a pancake breakfast from the Rio Blanco Masons.  There will also be a petting farm run by the Meeker FFA.  There will also be educational demonstrations throughout the day.  More information about the Meeker Sheepdog Classic can be found here.
NEARLY 2,000 ARRESTS IN STATE PATROL'S SUMMER "HEAT" PROGRAM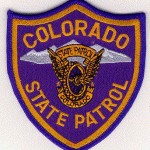 The numbers have come out for the Colorado State Patrol's "The 100 Days of Heat" DUI enforcement campaign.  Labor Day marked the end of the period.  Across the state, 869 people were arrested within the last two weeks.  Almost 2,000 DUI arrests have been made since Memorial Day, May 30.  That's when the campaign began.  The State Patrol runs special campaigns throughout the year to crack down on drunk and drugged drivers.
NO KID HUNGRY COLORADO CAMPAIGN CONTINUES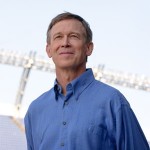 Governor John Hickenlooper has signed an executive order to continue the No Kid Hungry Colorado campaign.  The campaign was introduced in 2009 by then governor Bill Ritter.  It's designed to increase the number of children receiving nutritious meals in school breakfast and summer lunch programs, while developing a plan to end childhood hunger in the state by 2015.  Hickenlooper says with the struggling economy, many children in Colorado aren't getting what they need at home, and this program helps alleviate that.  More information about the program can be found here.
IN HIGH SCHOOL SPORTS:                               
YESTERDAY:
IN VOLLEYBALL:
STEAMBOAT TOPPED VAIL MOUNTAIN.
IN BOYS GOLF:
MOFFAT COUNTY FINISHED 4TH AT YAMPA VALLEY GOLF COURSE.
TODAY:
IN VOLLEYBALL:
MOFFAT COUNTY HOSTS GRAND JUNCTION AT 6:30.
LITTLE SNAKE RIVER VALLEY WELCOMES H-E-M AT 7:30.
IN BOYS SOCCER:
MOFFAT COUNTY HEADS TO ROARING FORK AT 4.
STEAMBOAT HOSTS GLENWOOD AT 6.
IN BOYS GOLF:
MOFFAT COUNTY, MEEKER AND STEAMBOAT PLAY AT HAYMAKER GOLF COURSE AT 9.
TOMORROW:
IN FOOTBALL:
RANGELY HOSTS BASALT AT 7.
IN VOLLEYBALL:
RANGELY IS HOME AGAINST NORTH PARK AT 5.
MEEKER WELCOMES HAYDEN AT 6:30.
STEAMBOAT GOES TO THE BISHOP MACHEBEUF TOURNAMENT.
SOROCO HEADS TO PLATEAU VALLEY AT 6.
IN CROSS COUNTRY:
MOFFAT COUNTY GOES TO THE WARRIOR CLASSIC IN GRAND JUNCTION AT 5.