WILDFIRES BEING TENDED TO OVER THE WEEKEND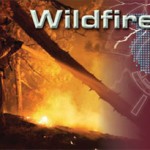 Wildland fire crews were busy fighting fires started by lightning from last week's thunderstorms.  There were eight new fires alone started Thursday evening.  Six of the eight were contained by Thursday night.  The largest was the Coal Creek Fire about five miles southwest of Elk Springs.  Another started Friday on BLM land in the Irish Canyon area.  The Ladore fire remains at just over 1,000 acres, two miles northwest of the Gates of Ladore.  The fire danger is high in both Moffat and Rio Blanco Counties.  It's considered moderate in Routt, Jackson and Grand Counties.
WATER FOWL HUNTING BEGINS AT STAGECOACH STATE PARK
Water fowl hunting at Stagecoach State Park  starts today.  Stagecoach officials want to remind hunters that there are others enjoying the lake and surrounding areas as well.  Boaters and fishermen are also using the lake, and hunters need to be sure of their targets before firing.  They also need to be aware of their surroundings, so that they're not firing in the direction of others.  Hunters should also check posted signs or the Park's website for clarification on designated hunting areas.  One area closed for the season is the area known as the "New Wetland", on the north side of the lake.  Construction crews are building a new wetland habitat.  The project is replacing wetlands disturbed by the reservoir's expansion last year.  For more details, click here.
STATE PATROL'S SUMMER DUI CAMPAIGN ENDS THIS MORNING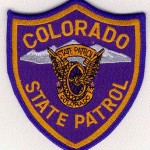 Motorists in may have noticed an increase in the number of law enforcement on the roads over the last few days.  The Colorado State Patrol's summer "Heat is On" campaign came to a halt early this morning, with a stepped up presence over the Labor Day holiday.  Saturation patrols, checkpoints, and increased DUI enforcement were noted over the weekend, with the patrol's goal of zero drug or alcohol related fatalities.  While the numbers for the weekend have yet to be tallied, preliminary reports show that since August 19th, there have been a total of 13 traffic fatalities in Colorado, 6 of which were alcohol related, and one of which was drug related.  The patrol's commanding officer says that ratio is unacceptable, and although the campaign ended this morning, efforts to crack down on drunk and drugged drivers will remain a high priority.
PARKS DIVISION URGES CAMPSITE ETIQUETTE WHILE HUNTING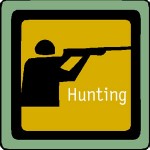 Archery hunting season has started in Northwest Colorado, and the Colorado Parks and Wildlife Department wants to remind hunters to take care of their campsites and make sure they know the rules for camping while hunting.  For example, many hunters may not know that campsites are required to be at least 100 feet from a stream, river, lake, or riparian area.  Digging trenches around tent sites is forbidden, and all cooking grease must be carried out of the camp site, rather than dumped on the ground.  Campers are only allowed to use the firewood they bring, or wood that can be collected along the ground.  It is illegal to cut down trees for firewood.  And of course, garbage and food must be stored in bear proof containers, and all food must be stored inside vehicles during the night.  More information can be found by clicking here.
ROUTT NATIONAL FOREST ROAD CLOSURES AND RE-OPENINGS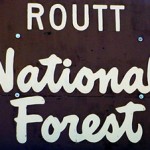 While some roads are finally opening in the North Park area, another is set to close soon.  The US Forest Service has announced the re-openings of Calamity Pass, Owl Mountain Road, and Helena Road.  Those areas had been closed longer than normal due to this year's spring runoff.  The higher than normal snowpack extended the closure season for many roads in Northwest Colorado and South Central Wyoming.  Recent dry weather has allowed the roads to dry out and be repaired.  Onion Park Road will soon close.  Crews will be working to clear dead and dying trees from the side of the road, and will close the area for public safety reasons.  For more information click here.
9/6/11
IN HIGH SCHOOL SPORTS:                               
OVER THE WEEKEND:
FOOTBALL:
-STEAMBOAT FELL TO HOLY FAMILY HIGH SCHOOL.
-SOROCO BEAT NUCLA.
-MOFFAT COUNTY LOST TO ASPEN.
-LITTLE SNAKE RIVER VALLEY TOPPED TEN SLEEP.
-HAYDEN LOST TO HOLYOKE.
VOLLEYBALL:
-MOFFAT COUNTY BEAT THE ACADEMY AT THE REGIS JESUIT TOURNAMENT.
-STEAMBOAT BEAT MIDDLE PARK.
-SOROCO TOOK 2ND AT THE LEADVILLE TOURNAMENT.
BOYS SOCCER:
MOFFAT COUNTY FELL TO CENTRAL HIGH SCHOOL.
CROSS COUNTRY:
STEAMBOAT'S BOYS AND GIRLS EACH TOOK 8TH IN DELTA.
TODAY:
BOYS SOCCER:
STEAMBOAT HOSTS SUMMIT AT 6.
VOLLEYBALL:
HAYDEN HOSTS RIFLE AT 6.
TOMORROW:
GIRLS VOLLEYBALL:
STEAMBOAT HOSTS VAIL MOUNTAIN AT 6.
BOYS GOLF:
MOFFAT COUNTY HOSTS A GAME AT YAMPA VALLEY GOLF COURSE WITH STEAMBOAT, MEEKER AND RANGELY ATTENDING.
BOYS TENNIS:
STEAMBOAT HOSTS AIR ACADEMY.