Fire crews respond to new fires
Late Friday Update On Area Fires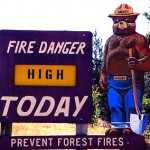 Eight lightning caused fires were reported yesterday.  Fire crews worked into the evening and contained six of the eight incidents.  All were on Bureau of Land Management land in Moffat and Rio Blanco counties and seven were one acre or less.   The largest is the Coal Creek Fire at 65 acres five miles southwest of Elk Springs off U.S. Highway 40, Moffat County.  Fighting the fire is one engine, one hand squad and a helicopter.  The fire is 50 percent contained.  The helicopter made bucket drops earlier in the day and is also flying reconnaissance and monitoring all incidents from the air.   An engine crew responded to one new fire today on BLM land in the Irish Canyon area. Full containment is anticipated this evening.   The Ladore Fire remains at 1,002 acres and in in monitor status. It is two miles northwest of the Gates of Lodore in the Bureau of Land Management Diamond Breaks Wilderness Study Area.
Fire danger is high in Moffat and Rio Blanco counties and moderate in Routt, Jackson and Grand counties.
Craig Man Drowns At Flaming Gorge Reservoir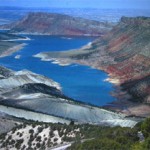 The body of 35 Yr old Chad Running of Craig was found at 3 Friday afternoon, approximately 12 feet under water, near the location where he was last seen Thursday evening while swimming at Flaming Gorge Reservoir. Running and a friend were swimming outside of their boat at Jug Hollow, when the wind picked up and the boat drifted some distance away. Running had a life jacket on but the friend did not. While attempting to retrieve the boat Running gave the life jacket to his friend. Shortly after the exchange the friend witnessed Running go under the water, and never surfaced.  The Daggett County Sheriff's Department was notified Thursdayat approximately 5:30 p.m.  Running was reported to have been under water for approximately 15 minutes. Sheriff Jerry R. Jorgensen stated that Uintah County Utah dive team was notified, and arrived at approximately 8:30 p.m. Thursday Evening. The dive team searched the waters until 10:30 p.m… Jorgensen said Visibility in the water was approximately five feet.
NIGHTTIME DRIVING RESTRICTIONS IN WILDLIFE ZONES ARE BACK

Lowered night time speed limits and doubled fines for nighttime speeding in Wildlife Zones are back on Colorado's roads.  As part of a pilot program, the Colorado Department of Transportation will continue to monitor the changes, to determine their impacts on wildlife migration areas.  State lawmakers agreed last year to lower night time speed limits and create Wildlife zones where fines can be doubled for speeding at night between September 1 and April 30th, to protect the animals during winter foraging and migration periods.  Many of the changes take place in Northwest Colorado, with wildlife zone designations along parts of Highways 40, 13, and 9.
OVER $54 MILLION TO BE DISTRIBUTED TO ENERGY IMPACTED AREAS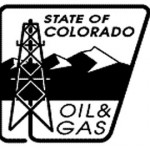 The Department of Local Affairs has announced over 54 and a half million dollars in annual Severance Tax and Federal Mineral Lease Direct Distribution payments will be made to Colorado counties, municipalities and school districts.  The funds come from money generated by energy development in the state, and are based on the number of employees in the energy impacted community in which they were living.  Permits, production, population, and highway user miles are also factors.  Ken Parsons, a Rio Blanco County Commissioner and member of the State's Energy and Mineral Impact Advisory Committee, says the funds help communities address the ongoing impacts of the energy industry on infrastructure, and help sustain local economies.  To see where the money is going, click here.
EMERGENCY PREPAREDNESS MONTH OBSERVED IN ROUTT COUNTY
The Routt County Office of Emergency Management is using National Preparedness Month to urge residents to be prepared for any disaster that could cut them off from services for a few days.  The office's Bob Struble says families should always be prepared to survive for 72 hours, in case disaster strikes.  Disasters could range from natural, like a crippling blizzard, to human caused, such as a terrorist attack.  Struble cites natural disasters already incurred this year nationwide, such as hurricanes, floods, and tornadoes, as examples of why people need to be prepared.  He suggests preparing and emergency kit, containing food, water, blankets, and other survival gear, and learning the emergency plans of your local government.
GRANBY CRASH INJURES 1, RESULTS IN DUI ARREST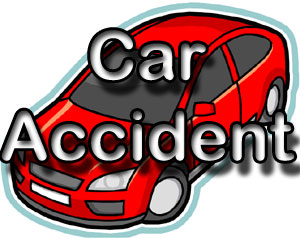 A Denver woman has been arrested after crashing her Dodge Stealth in Grand County, injuring her passenger.  57-year old Colleen Kretschmar was on Grand County Road 48 near Granby, when she crashed the car into a utility pole, seriously injuring her passenger, 62-year old James Kretschmar.  Both were taken to Granby Medical Center, where Colleen was treated and released.  James was flown to Saint Anthony's Hospital in Denver.  The cause of the crash is still under investigation, but Colleen was arrested for driving under the influence of alcohol, vehicular assault, and careless driving causing bodily injury.
CONSERVATION GROUPS OPPOSE FLAMING GORGE PIPELINE ONLINE
Conservation groups have started a petition to stop funding of the proposed Flaming Gorge Pipeline, a massive water pipeline to deliver water from the reservoir to Southwestern states.  The groups have collaborated on a website called Change.org, and over 6-thousand people have visited the site to state their opposition to the project.  The groups are hoping to stop a 150-thousand dollar grant request from regional water authorities to help make the project become reality.  The grant would simply establish a task force for studying the proposed project.  Those opposed say it would cause damage to local ecosystems, and would negatively impact local fishing.
NEW MOUNTAIN BIKE PARK PARTIALLY OPENS IN STEAMBOAT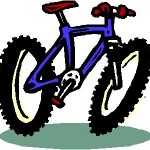 Mountain bike enthusiasts can get a sneak peek at the new Steamboat Bike Park this weekend.  The bike park is part of the Steamboat Ski Area's new downhill mountain biking program.  Three trails will be open this weekend, featuring dirt berms, banked turns and wooden slat and ladder bridges.  The bike park won't officially be done and open until next summer, but cyclists are able to get a taste of it over the next four weekends.  Ski area officials remind riders that the bike park falls under the Slope Wise Code, and the rules will be as vigorously enforced as during winter skiing.
IN HIGH SCHOOL SPORTS:                               
TODAY:
IN FOOTBALL:
RANGELY GOES TO ALTAMONT, UTAH AT 7.
STEAMBOAT WELCOMES HOLY FAMILY HIGH SCHOOL AT 7.
SOROCO HOSTS NUCLA AT 7.
MOFFAT COUNTY HOSTS ASPEN.  YOU CAN CATCH THAT GAME LIVE ON 93-7 102-3 KRAI, WITH THE PREGAME AT 6:45 AND THE KICKOFF AT 7.   YOU CAN ALSO LISTEN BY FOLLOWING THE BULLDOG FOOTBALL LINK NEAR THE TOP OF THIS PAGE.
IN VOLLEYBALL:
MOFFAT COUNTY GOES TO THE REGIS JESUIT TOURNAMENT.
RANGELY HEADS TO THE GLENWOOD TOURNAMENT.
LITTLE SNAKE RIVER VALLEY PLAYS IN FARSON AT 5.
IN BOYS SOCCER: MOFFAT COUNTY IS HOME AGAINST CENTRAL HIGH SCHOOL AT 4.
IN CROSS COUNTRY:
RANGELY, MEEKER AND STEAMBOAT RUN IN DELTA.
TOMORROW:
IN FOOTBALL:
MEEKER IS ON THE ROAD TO PLAY IGNACIO AT 1.
HAYDEN GOES TO HOLYOKE AT 1.
LITTLE SNAKE RIVER HOSTS TEN SLEEP AT 2.
IN VOLLEYBALL:
SOROCO HEADS TO THE LEADVILLE TOURNAMENT.
RANGELY CONTINUES AT THE GLENWOOD TOURNAMENT.
MOFFAT COUNTY CONTINUES AT THE REGIS JESUIT TOURNEY.
IN CROSS COUNTRY:
MOFFAT COUNTY GOES TO CHERRY CREEK.