DRUG BUST NETS 7 ARRESTS AND SEIZURES OF BUSINESSES AND PROPERTY IN RANGELY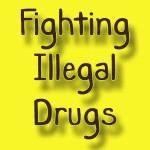 The Rangely Police Department has made 7 arrests in a very involved drug trafficking sting operation.  Although officials in Rangely aren't saying what types of drugs were involved, there were 7 people arrested yesterday as a result of the operation.  The department worked in conjunction with the Drug Enforcement Agency.  The bust also resulted in the searches ans seizures of several businesses and residential properties that were involved in the drug activities.  Those arrested were booked in Rangely and are being held in the Rio Blanco County Jail.  The Rio Blanco County Sheriff's Office, Meeker Police Department, Grand Junction K-9 unit, Trident, and Colorado Liquor Enforcement were also in on the operation.  The investigation is ongoing, and further arrests are likely.
NATIONAL WEATHER SERVICE ISSUES RED FLAG WARNING FOR NORTHWEST COLORADO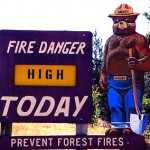 The National Weather Service in Grand Junction is issuing a red flag warning for areas of Northwest Colorado today.  Drier air will combine with gusty winds ahead of an approaching cool front, creating critical fire weather conditions.  The combination of strong winds, low humidity and warm temperatures create an explosive potential for fire growth.  The Weather Service says today is NOT a good day to do any outside burning, ans fires will have the potential to spread rapidly, should they get out of hand.
RESERVATIONS FOR OIL AND GAS SYMPOSIUM DUE TODAY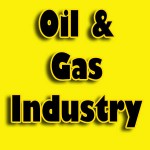 Reservations for next week's Northwest Colorado Oil and Gas Symposium are due today.  The symposium is being held to increase public awareness of pending oil and gas exploration and pending energy legislation.  It will be moderated by Senator Jean White, and speakers include energy reps, government officials and engineers from the oil and gas commission.  It will be held Wednesday night at 5:30 at the Haven in Hayden, and dinner will be provided.  The cost is $20 per person, and reservations must be made today.  The contact number is (970) 879-4370.
BOAT INSPECTION HOURS TO CHANGE AT STAGECOACH STATE PARK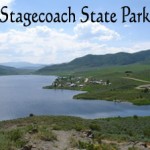 The inspection hours for Aquatic Nuisance Species at Stagecoach State Park are changing.  The Park is going to its fall inspection schedule starting this month.  The Morrison Cove boat ramp closes on the 11th.  Until then, the inspection station will be open from 8 to 8 Friday through Sunday.  The Marina boat ramp doesn't close until November.  Starting September 12th, inspections will take place at the Marina boat ramp.  The inspections will be available Monday through Thursday from 8 to 4 and Friday through Sunday from 8 to sunset.  All trailered boats are required to be inspected prior to launching.  Violators will receive a fine up $150.
CLUB 20 FALL MEETING WILL BE HELD IN GRAND JUNCTION NEXT WEEK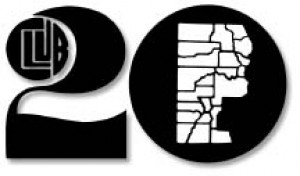 Club 20′s Fall meeting is coming up next week.  Topics to be discussed include the recent merger of the state parks and division of wildlife offices, Colorado's budget outlook, and regulatory changes for business.  There will be a number of guest speakers, including Secretary of State Scott Gessler, Representative Scott Tipton, Senator Michael Bennet, and Governor John Hickenlooper.  The meeting will be held at the Colorado Mesa University Center Ballroom in Grand Junction September 9th and 10th.
CRAIG CHAMBER WARNS OF SKETCHY ADVERTISING SALES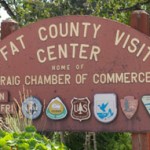 The Craig Chamber is warning local businesses to be cautious when it comes to alternative advertising.  The Chamber says when dealing with companies that sell advertising on things like community maps, magnets and community guides, business owners and managers need to do their homework.  Research on one company currently soliciting local businesses for advertising on community magnets has not put the company in good light.  Communities Unlimited has received an "F" grade from the Better Business Bureaus of several states.  The complaints against the company usually center around the fact that the company hasn't lived up to what they've promised the advertiser.  The Chamber urges business owners and managers to call them if approached by Communities Unlimited, or any similar company.
COLORADO BLUE BOOK HAS BEEN APPROVED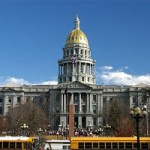 The Colorado Blue Book will start showing up in registered voters mailboxes soon.  The Legislative Council of the State Legislature has presented the final book to lawmakers, who have approved the language.  The Colorado Blue Book gives provides explanations of proposed ballot questions in layman's terms.  It also provides the pros and cons of passing the laws, based on statements from both sides of the issues.  Officials say the book will be sent out to voters in the next few weeks.
IN HIGH SCHOOL SPORTS:                               
TODAY:
IN VOLLEYBALL:
STEAMBOAT IS ON THE ROAD TO MIDDLE PARK AT 6:30.
IN BOYS GOLF:
MOFFAT COUNTY COMPETES AGAINST MONTROSE AT COBBLE CREEK GOLF COURSE AT 9.
TOMORROW:
IN FOOTBALL:
RANGELY GOES TO ALTAMONT, UTAH AT 7.
STEAMBOAT WELCOMES HOLY FAMILY HIGH SCHOOL AT 7.
SOROCO HOSTS NUCLA AT 7.
MOFFAT COUNTY HOSTS ASPEN.  YOU CAN CATCH ALL THE ACTION LIVE ON 93.7/102.3 KRAI, WITH THE PREGAME AT 6:45 AND THE KICKOFF AT 7.  YOU CAN ALSO LISTEN ONLINE AT KRAI.COM.
IN VOLLEYBALL:
MOFFAT COUNTY GOES TO THE REGIS JESUIT TOURNAMENT.
RANGELY HEADS TO THE GLENWOOD TOURNAMENT.
LITTLE SNAKE RIVER VALLEY PLAYS IN FARSON AT 5.
IN BOYS SOCCER:
MOFFAT COUNTY IS HOME AGAINST CENTRAL HIGH SCHOOL AT 4.
IN CROSS COUNTRY:
RANGELY, MEEKER AND STEAMBOAT RUN IN DELTA.
BRONCOS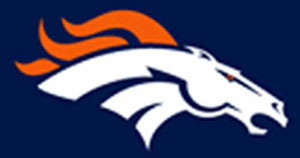 THE DENVER BRONCOS ARE AT ARIZONA TONIGHT.  YOU CAN CATCH THE GAME LIVE ON 55 COUNTRY (AM 550) WITH THE PREGAME AT 6 AND THE KICKOFF AT 8.