NEW WILDFIRES POP UP, CREWS CONTINUE TO MONITOR OLD FIRES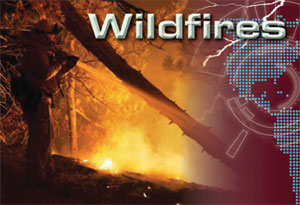 Winds kicked up a wildfire near Maybell yesterday.  The 140-acre Sheep Fire is 7 miles north of Maybell, and is now 50 percent contained.  The cause has not been determined.  High winds were hampering firefighter efforts yesterday afternoon, but by evening the fire's activity slowed.  Crews also responded to the Twenty four Fire in the Piceance basin in Rio Blanco County.  That was a lightning sparked fire that is now fully contained.  Meanwhile, the Ladore Fire has been remapped at nearly 1,100 acres, growing 70 acres in yesterday's winds.  That blaze is two miles northwest of the Gates of Ladore near Dinosaur National Monument.  That fire is being allowed to burn for two reasons; environmental purposes, and the simple fact that the fire is in an area firefighters can't reach by vehicle or on foot.  The Skillet Fire in the Routt National Forest is one tenth of an acre, and is being monitored for environmental purposes.
PRIVATE SECTOR JOBS DOWN, PUBLIC SECTOR UP IN NORTHWEST COLORADO

Numbers compiled by Yampa Valley Partners indicate more job growth in the public sector in Northwest Colorado, than in the private sector.  In fact, for the last 5 years, the private sector has seen a reduction in workforce.  Last year Moffat county saw an increase of 14 and a half percent in the public sector, while Routt County's increase was over 16 percent.  Three years it was over 10 percent in Moffat County and over 17 percent in Routt County.  Five years ago the numbers were much smaller at 1 and a half percent and 8 percent respectively.  On the other side of the board, private sector jobs decreased by 6 percent in both counties.  Three years ago the losses were much heavier at over 10 percent in Moffat County and over 21 percent in Routt County.  Five years ago the numbers were 2 percent and 13 and a half percent respectively.  While going over those numbers yesterday, the Moffat County Commissioners said they reflect the sentiment that while President Obama's supporters have touted him for creating jobs, the majority have been government jobs, with employment in the private sector suffering.
BLM HOLDS FIELD MEETING FOR OIL AND GAS LEASE SALES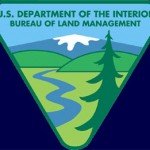 The Bureau of Land Management will conduct a public field meeting next week to visit three parcels being considered in the White River Field Office for their oil and gas lease sale in May.  The BLM is offering to take residents out to see the parcels for themselves, and then make comments on their concerns.  Site specific environmental analysis would also have to be done on any parcels that the BLM receives drilling applications on.  The tour takes place September 7th, and leaves the White River Field Office in Meeker at 8 int he morning.  Those planning to go are asked to dress appropriately and have adequate food and water.  Participants will also have to bring their own vehicles, and need to make sure it can handle moderately rough roads.  To RSVP, call 970-878-3806.
STEAMBOAT CITY COUNCIL CANDIDATE FORUM TOMORROW

The Steamboat City Council will hold a forum tomorrow among city council candidates.  It appears the main focus will be deciding what order the candidates will appear on November's ballot, as the candidates will not be given a chance to speak publicly.  However the public is more than welcome to stop by and talk personally with them.  It starts at 3 tomorrow afternoon at Centennial Hall.
CEDAR PASS ROAD IN SARATOGA CLOSED FOR LANDSLIDE REPAIRS

Cedar Pass Road in Saratoga is closed while road crews work to fix damage to the road from landslides last year.  The road, also known as Forest Road 261, passes by a few side roads that will also be shut down during the work.  The timing on the project will be tough, due to how late their getting started.  However, project managers say with this year's heavy snowpack, and the late access onto forest lands, they're just now able to get started.  The project is expected to last into October.  Sections of the road will re-open as the project progresses.
DENTAL GROUP FINDS MOUTH GUARDS CAN PROTECT AGAINST CONCUSSIONS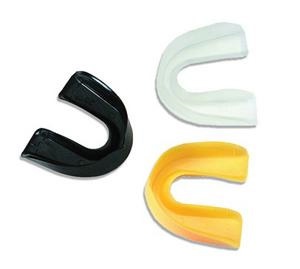 Mouth guards are standard sports equipment for youth, protecting athletes teeth.  Now a group of dentists says the $2 piece of equipment can also prevent concussions.  A recent survey of Colorado children's oral health shows the mouth guards act as a shock absorber.  Some sports, including hockey and football, make wearing a mouth guard mandatory, but dental professionals are now saying kids should wear one during any sport that has a potential for contact.
IN HIGH SCHOOL SPORTS:                               
TODAY:
IN BOYS GOLF:
MOFFAT COUNTY PLAYS AT DELTA AT 9.
TOMORROW:
IN VOLLEYBALL:
STEAMBOAT IS ON THE ROAD TO MIDDLE PARK AT 6:30.
IN BOYS GOLF:
MOFFAT COUNTY COMPETES AGAINST MONTROSE AT COBBLE CREEK GOLF COURSE AT 9.