RAIN HELPS SLOW FIRES, BUT LIGHTNING SPARKS MORE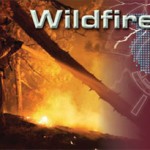 While the rain Northwest Colorado received Sunday night helped slow activity on some wildfires, it also brought more lightning, sparking a few more small blazes.  According to the Northwest Colorado Fire Management Unit, over 5-thousand lightning strikes touched down in Moffat, Routt, Rio Blanco, Jackson, and Grand Counties Sunday night, sparking another five fires.  All were less than a tenth of an acre, and some are being allowed to burn for environmental benefits.  The Ladore Fire, started by lightning from a previous thunderstorm, is now 320 acres.  The blaze is in inaccessible terrain two miles north of the Gates of Ladore in the Diamond Peaks Wilderness Study Area.  Crews are trying to keep it from moving further onto the Dinosaur National Monument, while letting it burn, also for environmental benefits.  There are no structures threatened in any of the fires, and nobody has been hurt.
HAYDEN TO TAKE FIRST STEP TOWARD INCREASING FINES FOR PARKING VIOLATIONS AT YVRA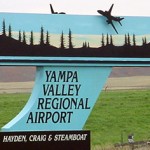 Hayden Town Hall will take up the issue of airport parking at their regular board meeting Thursday night.  The board has been asked to raise the fees for parking next to the terminal at Yampa Valley Regional Airport.  Federal law prohibits people from parking a vehicle unattended near the terminal.  However airport officials are frustrated that the fines levied aren't enough of a deterrent.  The town hall will discuss a significantly higher fine with the first reading of an ordinance changing the fine structure.  That meeting starts at 7 Thursday night at Hayden Town Hall.
LAKE JOHN FISHERY RECLAMATION PROJECT IS COMPLETE
Colorado Parks and Wildlife has completed a reclamation project at Lake John, northwest of Walden.  The completed project sets the stage for a rejuvenated fishery that should be open for fishing early next month.  Parks officials say the reclamation project should improve fishing immensely at the lake.  The lake is popular for ice fishing in the winter, and biologists say they've restocked the lake with fish that could be considered trophies immediately.  Signs will soon be posted at the entrance of Lake John, to make visitors aware that the fishery has re-opened.
WYOMING MAN ARRESTED FOR STEALING TRUCK AND MARIJUANA POSSESSION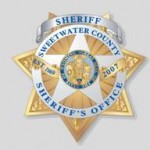 Sweetwater County authorities have arrested a California Man after he tried to steal a truck from an employee at Anadarko's Wamsutter Yard.  Sheriff's deputies received the call when the employee watched as his truck sped off from his workplace Saturday.  The truck was spotted a short time later, and was pulled over at Love's Truck Stop.  When pulled over, 42 year old Richard Arellano of Antioch, California told deputies he was borrowing the truck to get his truck running again.  He is also suspected of calling in a chemical spill at the yard he took the truck from as a distraction.  Arellano was arrested for felony larceny, false reporting, and unlawful possession.  The possession charge stems from a small amount of marijuana authorities found on Arellano.
COLORADO PARKS MAKES HUNTING INFO AVAILABLE ONLINE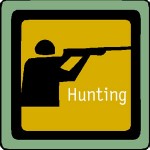 Those preparing for the big game hunting seasons will find plenty of helpful material at the Colorado Parks and Wildlife website.  The information includes how to apply for a license, where to hunt, tips for elk hunting, detailed maps, how to field dress an animal, and much more.  There are also detailed articles specific to elk hunting, addressing topics like counting, maps, ballistics, archery and others.  Hunters can also check to see if they've drawn a license and look at preference point tables for each Game Management Unit and season.  Click here to visit the site online.
COLORADO HAY DIRECTORY IS AVAILABLE ONLINE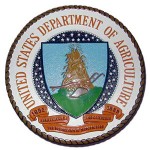 The Colorado Department of Agriculture has published their latest edition of the Colorado Hay Directory.  The directory helps connect hay producers with buyers all over the country.  It features nearly 100 producers and brokers of hay, as well as companies that provide hay-related products and services.  Colorado State University Extension helps publish the directory, along with the ag department.  The directory is free.  You can connect to the directory by clicking here.
CNCC IN RANGELY HOLDS RODEO FUNDRAISER SATURDAY

Colorado Northwestern Community College's rodeo team will host an event in Rangely this weekend.  The 2nd Annual Rangely Rock 'N Bulls & Barrels will be held Saturday night as a fundraiser for the CNCC Rodeo Team Scholarship Fund.  The fund gets all the proceeds.  Everyone is invited.  The event will start at 7 Saturday night at the Rangely campus.