BBQ Championship Craig 2011
BARBECUE CHAMPIONSHIPS IN CRAIG WELL ATTENDED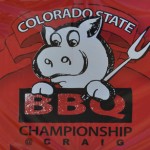 Thousands showed up to Loudy Simpson Park in Craig for the National Barbecue Championships over the weekend.  The event started Friday and ran all day Saturday, with dozens of teams from all over the country showing off their barbecuing skills.  There were plenty of vendor booths as well.  The entertainment included the Incendiary Circus from Utah which started at dark Friday and lasted until after 10:30.  Pictures of the Championships can be viewed in the gallery above.
START OF SCHOOL IN MOFFAT COUNTY SPURS TRAFFIC CONCERNS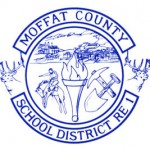 Moffat County Schools start classes today.  That means traffic issues near schools.  School District officials are trying to make things as easy as possible at Craig Middle School and Sandrock Elementary, which are located next to each other.  The district is asking that parents dropping their kids off at CMS use the north parking lot.  They feel that would alleviate some of the congestion in the drop-off lanes and parking lots of both schools.  All drivers are urged to watch out for small children walking to school in all areas of town.
SEVERAL SMALL LIGHTNING CAUSED WILDFIRES BURNING IN NORTHWEST COLORADO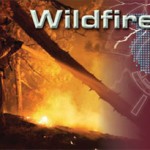 A few wildfires are being allowed to burn in Northwest Colorado for eco purposes.  The Ladore Fire, two miles northwest of the Gates of Ladore in the Diamond Peaks Wilderness Study Area is 300 acres.  It's burning in the area of the 2001 Buster Flats Fire and is cleaning up dead vegetation.  The Ted Fire , in the Ted's Draw area off of Moffat County Road 10 North is 22 acres.  The Box Elder Fire in Rio Blanco County is 200 acres.  All three are being allowed to burn for the encouragement of regenerating new grass and brush.  Crews are monitoring each of those blazes to make sure none break their fire lines.  Other fires burning include the Forget Me Not Fire in Rio Blanco County, which was contained yesterday at 6 acres, and 5 small fires on Forest, BLM and private land in Moffat County.  The Northwest Colorado Fire Management Unit says all fires were started by lightning.
V.A. MEDICAL CENTER GETS A FACEBOOK PAGE
Veterans have yet one more avenue for finding health answers online.  The Grand Junction V-A Medical Center now has a Facebook page.  The facility's public affairs officer Paul Sweeney says they've had the page for a couple of months now, but didn't want to publicize it until they were sure what kind of information they wanted to provide.  Their initial focus is to help veterans understand eligibility issues and access.  However doctors will answer health questions too.  Sweeney says those using it should be careful what kind of information they provide online for security reasons.  He also encourages veterans to be patient when receiving answers, as they will always try to provide correct information, rather than speedy information.
ONLINE WORKFORCE CENTERS TO SHOW UP IN LOCAL LIBRARIES
The Colorado Department of Labor and Employment has announced the introduction of computer work stations called Virtual Workforce Centers at over 40 participating libraries across the state.  It's not clear if any of the centers will be in Northwest Colorado, but a press release says that in the months ahead, they will be available in both urban and rural areas across the state.  Some of those will include a means to video conference with job counselors.  The launch of the new program will take place in mid September.  Online features and services will be enhanced in time.