USA PRO CYCLING CHALLENGE HITS STEAMBOAT TODAY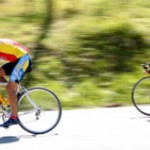 The USA Pro Cycling Challenge hits Steamboat today.  Riders will start pulling into town this afternoon, after spending last night in Avon.  Their route takes them up Colorado 131.  Motorists are asked to be aware of the riders and give them plenty of room.  Campers have been given permission to camp near the highway, but need to remember to clean up their messes when they leave.  The Colorado Department of Transportation has been involved in making sure the route is safe for both spectators and the riders.  The participants will stay in Steamboat overnight, and then head to Breckenridge tomorrow using Highway 40 over Rabbit Ears Pass and Colorado 9.  Law enforcement has asked that motorists be patient, as there will be delays when taking those routes tomorrow.   Denver TV station, 9  News is in Steamboat today to follow the USA Pro Cycling Challenge and to  film residents and scenery for use in broadcasts this weekend.  The crew did a live broadcast this morning with Greg Moss, and will interview local Olympians Todd Lodwick, Billy Kidd, and others for broadcasts throughout the weekend.
STATE REDISTRICTING COMMISSION HOLDS PUBLIC HEARING IN STEAMBOAT TONIGHT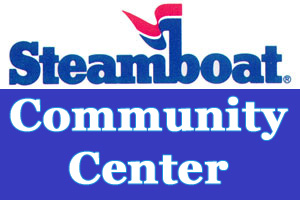 Members of the commission to redraw state legislative districts will meet in Steamboat today.  The commission has been traveling the state, presenting their plans to residents and local leaders.  The idea is to get public input before putting any of the options into place.  There are 11 different maps being presented.  The Steamboat meeting is one of the commission's last, with only half a dozen to go after that.  When the meetings are over, the commission will make their final choice, and the map will be submitted to the State Supreme Court.  That has to be done by October 7th.  Tonight's meeting will be held at 6 at the Steamboat Community Center.
NEIL JOY CHARGED WITH MANSLAUGHTER IN "JEB" BERTHELSON SHOOTING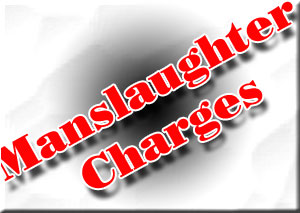 Neil Joy, the man who admitted to accidentally shooting his friend in Rio Blanco County while scouting for the upcoming elk hunting season, has been charged with manslaughter.  Joy first told authorities the bullet that struck and killed James "Jeb" Berthelson was one that had ricocheted.  However, when autopsy results disputed his story, authorities say,  Joy  admitted to shooting Berthelson.  Another charge of firearms possession while under the influence indicates alcohol was a factor.  Joy will be in court again October 7th.
COLORADO STATE BARBECUE CHAMPIONSHIPS IN CRAIG THIS WEEKEND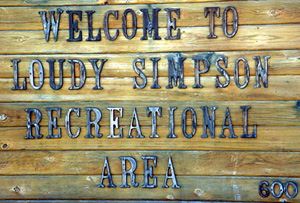 The Colorado State Barbecue Championships will be held in Craig this weekend.  It starts at noon today at Loudy Simpson  Park.  The event is sanctioned by the Kansas City Barbecue Society and the Rocky Mountain Barbecue Association.  The 2nd annual event is expected to draw thousands over the next two days.  There will also be entertainment by the Incendiary Circus, a group of fire performers from Utah.  That show starts at dark tonight.  While there's no charge to get in for the weekend, organizers are asking that you bring a non-perishable food donation.  You'll find more information at www.craigbbq.com.
ALL MOFFAT COUNTY SCHOOLS K-12 START MONDAY/PRESCHOOL STARTS TUESDAY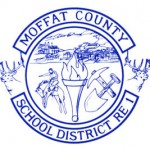 School starts next week in Moffat County.  While there has been some confusion among parents, all Moffat County schools start Monday.  The only exception is the pre-school, which starts Tuesday.  That's according to school administration officials.  The confusion came when parents received errant literature earlier this summer.  Open houses were held yesterday in the district, and school officials remind parents to have their kids immunizations up to date before sending them to class.