TEXAS MAN KILLED IN MOTORCYCLE CRASH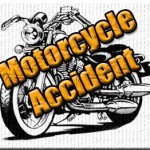 A motorcycle crash on Highway 13 south of Craig Sunday left a 47 year old Texas man dead.  It's not clear what caused the unidentified man to drive off the side of the road, but he ended up thrown from his motorcycle, down a steep embankment.  He was pronounced dead at the scene.  Neither alcohol nor speed are considered factors in the crash.  The Colorado State Patrol says the man was not wearing his helmet.
SPILL ON HIGHWAY 40 SLOWS DOWN MOTORISTS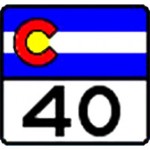 Motorists were slowed down a bit on Highway 40 yesterday morning, after what appeared to be a paint spill on the highway.  While the Colorado State Patrol hasn't released the details, witnesses say a large amount of the yellow paint was spilled near the Twenty-mile road turn-off.  The road was not closed, but motorists slowed down as they drove through the area.  It's not clear whether the spill was cleaned entirely, or whether there are any environmental concerns.
SENATOR WHITE SHOWS UP AT MOFFAT COUNTY COMMISSIONERS MEETING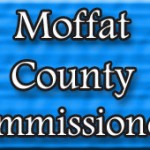 State Senator Jean White made a surprise appearance at yesterday's Moffat County Commissioners meeting.  The senator said she was already in Craig, and decided to stop in for the Yampa Valley Partners' presentation on community assessments.  Partners Director Kate Nowak, who explained that partners name has changed to Yampa Valley Data Partners, presented statistics about Moffat, Routt, and Rio Blanco Counties that included information on population, workforce, and the economy.  White was introduced at the beginning of the meeting, and she made a few brief comments on her work in the state legislature.
ENERGY AND WATER CONFERENCE UNDERWAY IN STEAMBOAT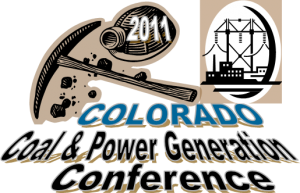 Water and energy leaders, lawmakers, and citizens are gathering in Steamboat this week for the Colorado Coal and Power Generation and the Colorado Water Congress' Summer Conference.  Over the next two days audience members will hear from experts in the oil and gas, coal, and water industries, among others.  There will also be updates on legislation from lawmakers.  Those speaking include Representative Randy Baumgartner, State Natural Resources Director Mike King, Congressman Cory Gardner, and others.  Those attending will also get to tour Trapper Mine, Tri-State G&T, and the Wyman Living History Museum tomorrow.  Dinner is included at the Wyman.  All workshops and conference presentations are taking place at the Steamboat Sheraton.
TIPTON HOSTS OIL SHALE MEETING IN GRAND JUNCTION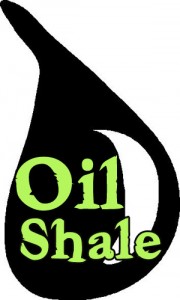 While the water and energy conference is going on in Steamboat, Representative Scott Tipton today will hold his own hearing on energy, called "American Jobs and Energy Security: Domestic Oil Shale – The Status of Research, Regulation and Roadblocks."  Tipton says he'll be shedding light on some of the opportunities there are to jump start responsible production of oil shale reserves.  He says that would help reveal solutions to spurring job growth in the state, as well as across the nation.  Tipton says the U-S Geological Survey estimates there are 800-billion barrels of recoverable oil in federal land throughout the country.  He says it would be a mistake to ignore what could make the country self dependent on oil.  Tipton's meeting is in  Grand Junction.
CNCC CRAIG HOLDS COMMUNITY BARBECUE TODAY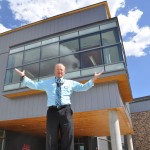 Colorado Northwestern Community College holds their community barbecue today.  The barbecue is an annual tradition which the school uses to thank area residents for their support.  It starts at 5 tonight and lasts until about 8.  It'll be held in the common area between the new academic and career technical buildings.  The food is free, and everyone is invited.
STATE SCHOOL DISCIPLINE COMMITTEE MEETS AGAIN TODAY

The legislative committee studying school discipline meets again today.  The committee was formed to come up with ways to limit the amount of school incidents that are referred to law enforcement.  Statistics show schools are relying too much on law enforcement to solve issues with students.  In most cases where law enforcement was involved, it wasn't necessary.   The committee will hold a number of meetings before forming recommendations for legislation dealing with school discipline.  Today, the committee will hear from victims' rights advocates, law enforcement, district attorneys, and criminal defense representatives.  The meeting takes place at the state capital.