MOFFAT COUNTY BALLOON FESTIVAL ATTRACTS OVER A THOUSAND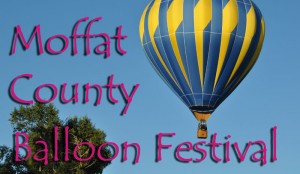 Although it started with a downpour, the rest of the weekend was ideal for the 2nd annual Moffat County Hot Air Balloon Festival. The balloon launches on Saturday and Sunday morning went off without a hitch, and the lack of wind kept most of the hot air balloons hovering over Craig's Loudy-Simpson park for almost an hour both days. Additional activities included, tractor pulls, flight simulators, a horse-shoe tournament, sky-divers, a balloon-glow and helicopter rides. Preliminary attendance estimates for the 2nd annual event was about 1,100 people. A survey taken during the balloon fest indicated that most attendees enjoyed the event, but would like additional activities for adults and children during the middle of the day.  You can check out photos from the festival in the gallery above.
OVER 2 DOZEN WEEKEND WILDFIRES POP UP IN NORTHWEST COLORADO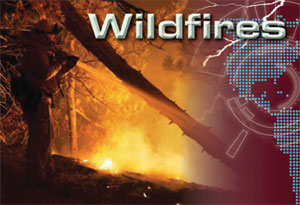 Wildland firefighters were busy in Northwest Colorado over the weekend, responding to over two dozen blazes, most of which were started by lightning.  The majority of the fires were on public land in Moffat and Rio Blanco Counties, including the Box Elder and Forget Me Not fires, both about 20 miles southeast of Rangely.  Both are being managed for habitat conditions and fuel reduction.  Those two are getting the most attention as they are near a Shell Oil and Gas facility.  The largest is the Chew Fire on 50 acres of private land.  That blaze has been contained.  One vehicle was lost among the weekend blazes, but no one was injured.
BLM PLANS TO GATHER WILD HORSES IN PICEANCE EAST DOUGLAS HERD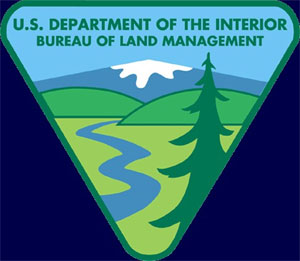 The Bureau of Land Management is planning a Wild Horse Gather next month in the Piceance East Douglas Herd.  The agency says the gather is necessary for the health of the herd, which BLM officials say has grown too large.  The ideal number of horses in the area would be anywhere from 135 to 235, but the BLM says at last count, there were 382 horses in the herd.  The gather will start September 20th, and is expected to be done by the 30th.  They also plan to chemically delay the fertility of the horses they leave behind.  The horses gathered will be taken to the agency's wild horse facility in Canon City, where the majority will be put up for adoption.
WILDLIFE OFFICIALS RENEW BEAR WARNINGS TO CAMPERS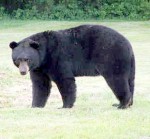 Wildlife officials are again reminding campers to bear proof their campsites.  Recent bear encounters in the state have prompted wildlife officials to urge visitors to Colorado's public lands and forests to be sure they are not attracting bears to their campsites.  The BLM recently closed the Mud Springs Campground in Mesa County due to sightings of bears rummaging through camp sites, apparently fearless of the humans around it.  Another bear was killed south of Aspen after attacking and wounding two campers.  Wildlife officials remind campers to make sure all trash and food is sealed and stored in bear proof containers.  They say that is the most effective way to keep bears at bay, but note that it only works if all campers are observing the rule.  They suggest a gentle reminder to neighboring campers.
EXTENDED BEAR SEASON PUT ON HOLD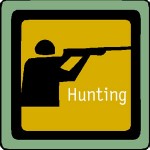 A lawmaker who unsuccessfully proposed an expanded bear hunting season in Colorado says he will not try again next year.  Republican Representative J. Paul Brown says he wants to see the results from a population study by the Division of Wildlife before trying again.  That will take at least a year.  Current law prevents bear hunting after September 1st.  Brown says his first attempt was in response to an increase in bear-human contacts.  The study is being conducted in the southwest part of the state.
C-DOT REMINDS MOTORISTS OF DELAYS ON RABBIT EARS, CO 131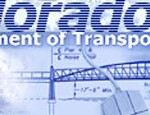 Travelers are reminded of a couple of Colorado Department of Transportation projects in Northwest Colorado.  C-DOT crews are repaving on both the west and east sides of Rabbit Ears Pass.  There is one lane of alternating traffic with a pilot car guiding vehicles through.  The speed limit is reduced to 40 miles an hour and, there are delays of up to 15 minutes.  The work will be done tomorrow and Thursday.  Crews are also working on Highway 131 north of Oak Creek.  There is one lane of alternating traffic, as workers clear brush and trees from the side of the road and relocate fiber optic lines.  That project is expected to last through November.  Work will be done between 7 and 7 Monday through Friday, and 20 minute delays are possible.