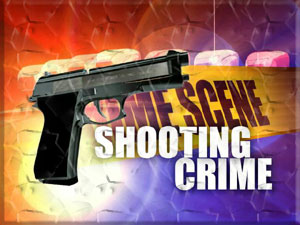 CHARGES AGAINST NEIL JOY TO BE FILED IN "JEB" BERTHELSON SHOOTING
Neil James Joy, the Meeker man who was arrested after a shooting incident that left James "Jeb" Berthelson dead, will likely have formal charges levied against him today.  Authorities say Joy admitted to giving false information when he was confronted about it after autopsy results.  The two friends were out scouting for the upcoming hunting season a couple of weeks ago when Berthelson was shot in the back.  He died that night.  While Joy was arrested on manslaughter charges, formal charges from the district attorney's office are expected to be filed today.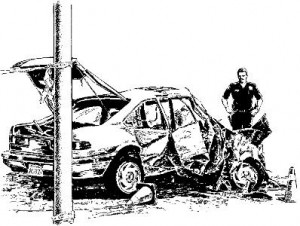 CHARGES LEVIED AGAINST THREE ALLEGED CAR THIEVES IN CRAIG
The three Craig residents that are accused of stealing a car and crashing it into two parked cars last week have been charged.  25-year old Jerrod Bays, 31 year old Alicia Colvin, and 20 year old Joseph Galvan are accused of stealing a Lexus out of a resident's driveway.  According to police, the three took the car and drove at high speeds along city streets, until they crashed into two parked cars on 10th and Barclay.  They reportedly fled on foot, but officers were able to catch up with them.  All three are charged with motor vehicle theft and criminal trespass.  Bays, the driver, also faces multiple traffic charges, including driving under the influence and reckless endangerment.  Galvan was in court earlier this week, while the other two will see a judge next week.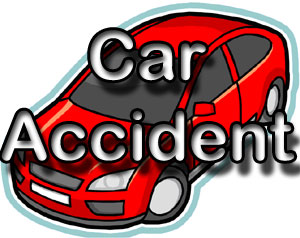 STEAMBOAT TEEN CRASHES CAR, SPITS IN FIREMAN'S FACE
A Steamboat teen has been arrested for crashing his car while driving drunk Wednesday night.  18-year old Conner Brown was taken to Yampa Valley Medical Center where he was treated for minor injuries.  Reports say after he was pulled out of the car, he spit in a fireman's face.  That got him a couple of extra charges when he was booked in the Routt County Jail.  He faces charges of DUI, drug possession, alcohol possession by a minor, obstruction and  3rd degree assault.  The crash happened in the 1700 block of  Meadow Lane.  Brown was released after a court appearance yesterday.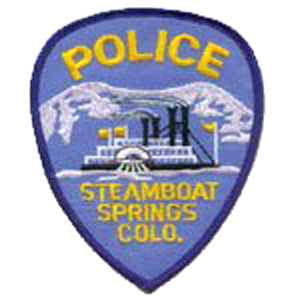 STEAMBOAT MAN ACCUSED OF EXPOSING HIMSELF TO JUVENILE GIRL
A Steamboat man has been arrested for exposing himself to a juvenile girl.  That's according to police, who say 39-year old Christopher Gray was in a stall in the womens' restroom at West Lincoln Park.  They say he claimed he couldn't find the mens' room.  The incident happened Wednesday night, and Gray made a court appearance yesterday.  His bond is $1,500.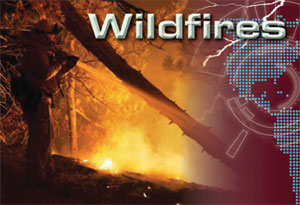 SAWMILL FIRE ALLOWED TO CONTINUE BURNING
The Sawmill Fire is still burning 24 miles west of Maybell.  The fire is now 76 acres, and is being allowed to burn for ecosystem purposes.  The Northwest Colorado Management Unit says low intensity fires are good for ponderosa pine stands and wildlife habitat.  The Bureau of Land management and the U-S Fish and Wildlife Service are managing the blaze.  Smoke can be visible from Maybell, Craig, and Highway 40.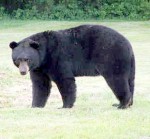 CAMPING ALONG HIGHWAYS BRINGS POSSIBILITY OF BEAR SIGHTINGS
Those that plan to camp along state highways in Routt County, for the Pro Cycling Challenge next week are being reminded that bears are active in the area.  People need to follow regular camping guidelines when it comes to protecting their campsites from bears.  Left out food and trash can attract hungry bears to campsites, and create a potential for a deadly encounter.  Campers should never bring food into their tents, and pets should be kept on a leash.  Wildlife officials also suggest looking out for neighbor campers by encouraging them to keep a clean camp site as well.  The race runs through Steamboat Thursday and Friday of next week.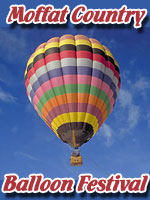 MOFFAT COUNTY BALLOON FESTIVAL IS THIS WEEKEND
The Moffat County Balloon Festival is this weekend in Craig.  Most events will take place at Loudy Simpson Park.  There will be balloon launches at 6 Saturday and Sunday mornings.  Tomorrow will feature arts and craft vendors, helicopter rides kids activities, food, parachute jumpers and more.  There will be a balloon glow at 9 tomorrow night and a dance at 10, with music provided by Total Entertainment.  After Sunday morning's balloon launch, visitors can again check out the art exhibits.  An award ceremony for the pilots will end the festival.  For more information visit the events page at KRAI.com.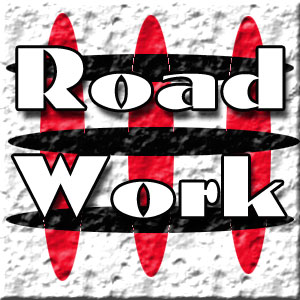 C-DOT PLANS ROAD PATCHING ON RABBIT EARS PASS
The Colorado Department of Transportation is planning a couple of road patching projects on Rabbit Ears Pass.  The first will take place Tuesday.  Crews will work from 7 in the morning until 5 in the evening on 2 miles of Highway 40 on the west side of the pass.  The other project will accomplish the same thing on a one-mile stretch of the east side of the pass Thursday.  In both cases a pilot car will be escorting traffic through the work area, and the speed limit will be reduced to 40 miles an hour.  Fifteen minute delays can be expected.