LOGGING PROJECTS TEMPORARILY CLOSES ROUTT COUNTY ROAD 129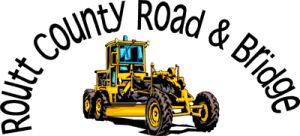 Starting today, the Routt County Road and Bridge Department will be clearing dead and dying trees away from roads in the Routt National Forest.  The project is on Routt County Road 129.  129 will be closed from County Road 66 north about 4 and a half miles.  Some trees cut down will likely fall on the road, and County officials don't want anyone getting hurt.  Forest Service Road 550 will also be affected.  The closures are only in affect from 10 in the morning until 7 in the evening Monday through Saturday.  The project is expected to last through September 15th.
OREGON COUPLE CAUGHT AFTER WYOMING SHOOTING, MULTI STATE CRIME SPREE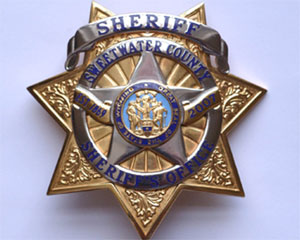 An Oregon couple has been caught after a long crime spree that ended in Utah after a shooting in Wyoming.  Edmund Thornell of California was the shooting victim.  A family found him lying on the side of the road near Rock Springs  and called authorities.  Thornell is in stable condition in Memorial Hospital of Sweetwater County.  He was able to tell police who his assailants were, because he had recently picked them up as hitchhikers, and camped with them.  But they had gotten into an argument, leading to the shooting.  It didn't take long for authorities to spot Roy and Jessica Fritts in Thornell's stolen van, and they chased them from Evanston, Wyoming to Echo, Utah.  It was there law enforcement used spikes to flatten the van's tires, and the suspects took off on foot.  They were caught trying to steal another car in Echo.  While Jessica gave up without incident, there was a brief standoff with Roy, who still had his gun.  No shots were fired though, and no one else was hurt.  Both Roy and Jessica have lengthy criminal backgrounds, and both have served prison time in other states, also for violent crimes.  They are also wanted in Oregon and Nebraska.
PARKS AND WILDLIFE DETAIL COMMON VIOLATIONS IN BIG GAME HUNTING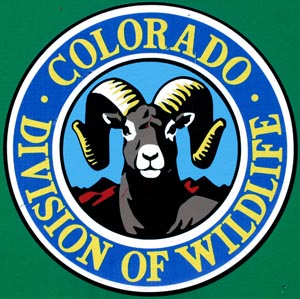 Every hunting season, officers for Colorado Parks and Wildlife hand out thousands of tickets for violations that cost hunters hundreds of thousands of dollars.  While some of those tickets are for flagrant violations of wildlife regulations and hunting laws, many more are for minor violations that could have been avoided. Hunters are reminded that not only can they be fined for violations, they can also lose their hunting privileges in Colorado and the 34 other states that cooperatively participate in a wildlife compact agreement.
Rick Basagoitia, area wildlife manager for the San Luis Valley, explained that hunters need to set aside some time to review the Colorado Big Game Brochure. The brochure explains many of the common violations and how to avoid them.  "Hunters must know their responsibilities when they get into the field," Basagoitia said. "Wildlife laws are written to protect a valuable resource and for safety."
Following are some of the more common violations that occur every year:
• Not wearing fluorescent orange: You must wear at least 500 inches of daylight fluorescent orange, plus a head covering of the same color. Camouflage orange or mesh orange do not qualify.
• Carrying loaded firearms in or on vehicles: Rifles must not have ammunition in the chamber while in or on any motor vehicles. For those riding ATVs, weapons (rifles and bows) must also be in a closed case and fully unloaded (chamber and magazine). Most accidents involving firearms occur in or near vehicles.
• Shooting from a road: Before firing a shot, you must be at least 50 feet off of a designated state or county road, and just off forest service or BLM roads.
• License not voided: After you kill an animal, you must void the license immediately.
• Improperly attached carcass tag: The carcass tag must be attached to the animal. The best way is to cut a hole in the hide and attach with a tie. It is OK to wait until you get back to camp or to your vehicle to attach the carcass tag.
• No evidence of sex: Be sure to leave evidence of sex naturally attached to the carcass. Evidence includes the head, the ovum or the scrotum.
• Waste of game meat: Big game meat can begin to spoil at 38 degrees. To keep the carcass cool, remove the hide as soon as possible after the kill to allow for air to circulate around the meat. Reduce the mass of the carcass by quartering the meat or boning out the meat. Place the meat in a cooler as soon as possible. Even in cold weather, a carcass should not hang outside for more than 36 hours. Remember: Because game meat contains very little fat, it cannot be aged like beef. The so-called "gamey taste" is caused by spoilage, not because the animal is wild. To learn how to field dress a big game animal, see the video at: http://wildlife.state.co.us/NewsMedia/Videos.
• Shooting a spike-antlered elk: Hunters who hold a cow elk tag sometimes shoot spike bulls. Be sure of your target. If you are shooting at a long distance or in low light conditions, it can be difficult to see spike antlers. If you are not absolutely sure, do not shoot.
• Illegally tagging an animal: You can only place a tag on an animal that you shot. You cannot trade tags with other license holders, or use tags of other license holders.   
ROAD CLOSURES EXPECTED OPENING DAY OF ARCHERY SEASON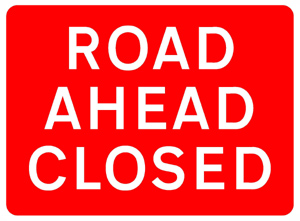 Bow hunters planning to hunt in parts of Eagle, Routt and Grand Counties during the opening day of archery season, Saturday, Aug. 27, should plan for road closures and delays both the day before and the first day of the season due to the USA Pro Bicycling Challenge scheduled the same day.  Race officials expect at least 30,000 spectators, many of them on bicycles, to line Hwy 40 opening day, Saturday Aug. 27, with at least 10,000 of these spectators expected to line the road along Rabbit Ears Pass.
Colorado Parks and Wildlife advises hunters to be aware of the following dates and times:
According to race officials, on Friday, Aug. 26, Stage 4 of the race will start in Avon and travel west along Hwy 6 before turning north onto Hwy 131 at approximately 12:30 p.m..
If hunters are planning to drive this route on Friday, they can avoid delays if they start their trip before the race starts at noon.
If motorists turn onto Hwy 131 before 12:30 p.m., they should not encounter any delays, but if they enter Hwy 131 after the race has turned onto this section of the course, they will eventually meet up with the back of the race and will not be allowed to pass until the racers turn onto CO Rd 14F near Steamboat Springs at approximately 4 p.m.
Hunters travelling south on Hwy 131 from Hwy 40 after 12:30 p.m. will eventually meet up with the front of the race and will be asked to move off the highway by the Colorado State Patrol until the racers pass. This wait will take approximately 15 minutes.
Stage 5 of the race will start in Steamboat Springs on opening day, Saturday, Aug. 27, and anyone traveling south on Hwy 40 from Steamboat Springs over Rabbit Ears Pass is cautioned that the road will be closed in both directions at each side of the pass from 10:30 a.m. until the racers maneuver into Kremmling at approximately 12:45 p.m.
Travelers heading south on Hwy 9 from Kremmling after the racers have turned south will have to follow the race as it progresses toward the finish line in Breckenridge.
Anyone traveling north on Hwy 9 toward the race will have to move off the road until the racers pass, with delays not expected to exceed more than 15 minutes.
Hunter should keep the race route and times in mind as they prepare to hunt in these areas. All times are approximate and can vary by as much as 30 minutes, and are subject to last minute changes.
For the latest details about routes, schedule, road closures and delays, please visit: www.cotrip.org
For additional route information, call the Colorado Department of Transportation in Denver at 303-757-9011
For more information about the race, please visit: www.usaprocyclingchallenge.com
COLORADO DEPARTMENT OF TRANSPORTATION ADDS UNPRECEDENTED PARKING/CAMPING INFORMATION TO USA PRO CYCLING CHALLENGE TRAFFIC IMPACT WEBSITE

Parking and camping guidelines have been added to the Colorado Department of Transportation (CDOT) highway impacts website for the upcoming USA Pro Cycling Challenge (USAPCC). In coordination with the Colorado State Patrol (CSP), CDOT added the one-time exceptions for those who wish to mimic the spirit of the European-style bicycle race by camping next to state highways in order to watch the race from the immediate sidelines.
Last week, CDOT launched a traveler information website for the race at www.cotrip.org. Due to public interest about spectator camping during the race, CDOT has added parking and camping guidelines that were formulated in coordination with CSP.
Guidelines for highway parking and camping:
Parking and camping will be allowed alongColoradohighway right of ways as long as the following conditions are met:
Roadside parking/camping can be in place no more than 24 hours in advance of the time the race is expected to pass that location.

All vehicles, including trailers, must be parked entirely off the traveled portion of the highway, including all shoulders, gore points, divided highway areas, and access to private property.

All vehicles, including trailers, may not pose a safety risk to the motoring public regardless of parking or camping area.

All spectators will ensure their areas are clean of debris and trash promptly after the race passes.
If any area becomes overwhelmed with vehicles, including trailers, or the number of vehicles in an area is deemed excessive, CDOT and CSP may clear the area and require vehicles to move to another location.
Motorists are strongly urged to visit www.cotrip.org/content/usapcc in advance of the race for information regarding road closures, delays, oversize/overweight loads, and detours during the race. The times for delays and closures are estimates and may be subject to change. Although road closures are in place for vehicles, pedestrians and bicyclists will be allowed to pass through under the guidance of CSP, race officials, and race volunteers as long as they do not pose a safety threat to the race, the riders, or other spectators.
For real-time information related to highway impacts, motorists are encouraged to sign up for CDOT's email and text alerts, available at www.coloradodot.info by clicking on the green cell phone icon, and are encouraged to follow CDOT on Twitter (@coloradodot). Daily road closure information during the event will be available by calling 511 from anywhere in the state. CDOT would like to remind motorists to obey road signs, Colorado State Patrol, race officials, and race volunteers. Spectator information is available at the USAPCC official website (www.usaprocyclingchallenge.com).
VNA OFFERS SCHOOL IMMUNIZATION CLINICS IN CRAIG

The Northwest Colorado Visiting Nurse Association in Craig has put together some drop-in immunization clinics for the upcoming school year.  The clinics are coming up Tuesday and Thursday next week.  The Tuesday clinic will be held at the VNA from 3 to 5:30 for kindergartners through 5th graders.  The Thursday clinic takes place atCraigMiddle Schoolfrom 4 to 6 for T-dap and Menactra shots only.  Parents must bring immunization records, and no one under 18 will be vaccinated without a parent present.  The VNA has a sliding scale when charging for services, based on income.  The shots will cost no more than 14 dollars, and the clinic takes CHP-plus and Medicaid.  Call the VNA if you have questions.