MAN HAS SEIZURE, HEAD-ON CRASH ON FISH CREEK FALLS ROAD
A man suffered a seizure while driving on Fish Creek Falls Road Saturday morning, resulting in a head-on crash.  The man was pulling a boat with his SUV, when authorities say he seized, drifted into oncoming traffic, and hit a truck with two teenagers in it.  Steamboat police haven't identified any of the passengers which included two children in the SUV who were not hurt.  The driver of the SUV and one of the teenagers were taken to Yampa Valley Medical Center  with minor injuries.
BENNET ON WESTERN COLORADO ENERGY TOUR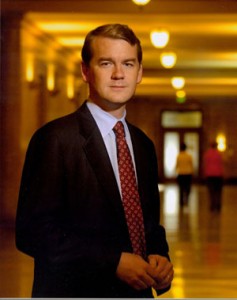 This week, Senator Michael Bennet is touring western Colorado as part of his "Colorado Energy, Colorado Jobs" tour.  He says the events are being held to highlight the need for America to break it's reliance on foreign oil, and to stress good paying jobs in Colorado.  Interestingly enough, the tour bypasses Moffat, Routt and Rio Blanco Counties.  In fact the closest Bennet will come to our area over the next three days will be his stop in Rifle today, where he meets with the West Slope Compressed Natural Gas Cooperative.  It's not clear if Bennet will make an attempt to attend the Water and Energy Conference in Steamboat next week.
UPDATES ON CEDAR AND WINTER FIRES IN MOFFAT COUNTY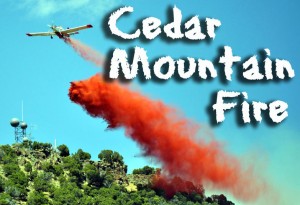 Firefighters reached full containment of the 71-acre Cedar Fire north of Craig over the weekend.  Crews will continue mop-up efforts, until all hot spots are doused.  Officials have removed the road barriers at the entrance of the Cedar Mountain Recreation Area, however the road leading to the communications towers remains closed.  Firefighters are still using the narrow road, and it has been made unstable by the fire.  There's still no word on what caused the blaze.  The 45-acre Winter Fire south of Elk Springs has also been fully contained.  The fire danger is rated high in Moffat and Rio Blanco Counties, and moderate in Routt, Jackson, and Grand Counties.
PREDATOR CONTROL MEETING TONIGHT IN MEEKER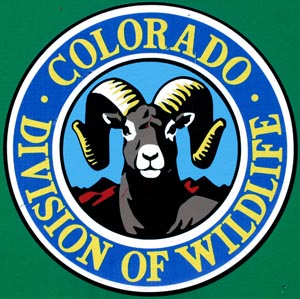 Colorado Parks and Wildlife will hold a meeting tonight in Meeker to talk about predator control, as a way to boost deer numbers in the White River National Forest.  Mark Hurley of the Idaho Department of Fish and Game is one of the guest speakers.  Hurley will brief the audience with the results of their attempts to grow deer herds by drastically reducing the number of natural predators in the area.  Other factors that impact wildlife will also be discussed, including severe weather, drought and increased energy production.  Tonight's meeting is open to the public.  It will be held in the Fairfied Center from 6 to 8.
CHIP SEAL PROJECT STARTS ON MOFFAT COUNTY ROAD 4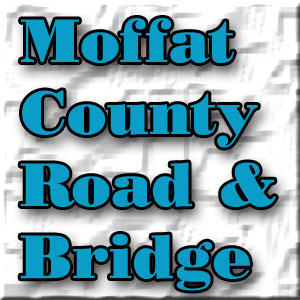 The Moffat County Road and Bridge Department is warning of some delays on Highway 13 north of Craig today.  The Road and Bridge crew is starting a chip-seal project on County Road 4, which will last for about three weeks.  They'll start at the intersection with Highway 13 at 8 this morning.  Delays should only affect Highway 13 travelers this morning.  Motorists that use county road 4 will be affected for the entire time of the project.
BLM'S COLORADO STATE OFFICE POSTS LIST OF PROPOSED PARCELS FOR UPCOMING OIL AND GAS LEASE SALE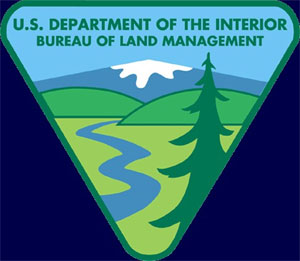 The Bureau of Land Management (BLM) Colorado State Office has posted its list of parcels for the quarterly competitive oil and gas lease sale scheduled for 9 a.m., Nov. 10, 2011, at the State Office in Lakewood.
Fifty four parcels with a total of 41,706 acres are being offered; Front Range District: 42 parcels (13 Huerfano, two Bent, one Otero, nine Park, one Phillips, one Sedgwick, 11 Weld, three Morgan and one split between Weld and Morgan counties) Northwest District: 10 parcels (Two Moffat, two Routt, four Mesa and two in Garfield counties) Southwest District: Two parcels (One Montrose and one in Gunnison counties)
The deadline for submitting protests is 4 p.m., Sept. 12. All protests must
be received by the BLM Colorado State Office, located at 2850 Youngfield
St., Lakewood, CO 80215.
Additional lease sale information can be obtained online at:
http://www.blm.gov/co/st/en/BLM_Programs/oilandgas/leasing.html, or one of the bureau's field offices, or the BLM Colorado State Office Public Room, 2850 Youngfield St., Lakewood, CO.
MORE COUNTIES ELIGIBLE FOR DISASTER ASSISTANCE LOANS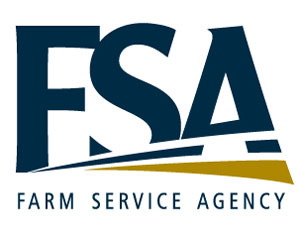 Trudy Kareus, State Executive Director of the Colorado  Farm Service Agency (FSA), announced that FSA is making emergency loans available to help qualified producers recover from production and physical losses due to natural disasters.
Secretarial Disaster Designation for ongoing drought conditions and early freeze made the following primary counties in Colorado eligible: Alamosa, Baca, Bent, Chaffee, Conejos, Costilla,Crowley, Custer, Delta,Fremont, Huerfano, Kiowa, Las Animas,Mesa, Montrose, Otero, Prowers,Pueblo,Rio Grande and Saguache.
These contiguous counties in Colorado are also eligible; Archuleta, Cheyenne, El Paso, Garfield, Gunnison, Hinsdale, Jackson, Kit Carson, Lake, Larimer, Lincoln, Mineral, Moffat, Ouray, Park Pitkin, Routt, San Miguel and Teller.  In addition, there are some contiguous counties eligible in Kansas,New Mexico and Oklahoma.
Producers in the above listed counties have 9 months from date of designation to apply for an emergency loan. Eligible loan funds may be used to restore or replace essential property and pay production costs associated with the disaster year. Applicants can borrow up to 100 percent of actual production or physical losses not to exceed $500,000. The current rate for these low interest loans is 3.75 percent. Producers must meet eligibility requirements and not be able to obtain credit from a commercial lender. FSA will consider each loan application on its own merits, taking into account the extent of losses, available security and repayment ability.
Producers in these counties may also be eligible for 2011-crop year Supplemental Revenue Assistance (SURE) Payments. SURE is one of five disaster programs included in the Food, Conservation, and Energy Act of 2008 that provides assistance to farmers and ranchers who have suffered losses due to natural disasters. Sign up for 2011 losses will be held in a future year.
For further information about the Emergency Loan Program, producers are encouraged to visit their USDA Service Centers or go online to www.fsa.usda.gov.
CHIP SEAL PROJECT DELAYS TRAFFIC ON HIGHWAY 131 NEAR OAK CREEK
A

road project on Highway 131 north of Oak Creek may cause delays for traffic in the area.  The Colorado Department of Transportation will be clearing brush and trees, doing earth work, and relocating fiber optics over the next few months along the side of the highway.  They're asking motorists to be patient, as there could be delays of up to 20 minutes at a time.  The work is expected to be finished in November.
USDA REALLOCATES LAND FOR CREATION OF SAGE GROUSE HABITAT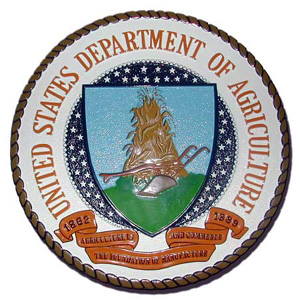 The U-S Department of Agriculture has approved the reallocation of nearly 154,000 acres available through the State Acres for Wildlife Enhancement initiative, which supports conservation and restoration of important habitat for lesser prairie chickens, sage grouse, and sharp-tailed grouse.  The initiative's projects are located in 8 states, including Colorado.  The reallocation is being done to meet habitat goals for the birds.  The idea is for private landowners to volunteer some of their land for habitat conservation.  Land owners often plant grasses and trees along certain areas of their land to enhance the wildlife habitat.  The program is run through the Conservation Reserve Program, with help from organizations such as the Farm Service Agency.