NO INJURIES IN PICKUP ACCIDENT SOUTH OF CRAIG FRIDAY AFTERNOON
No one was injured in a single vehicle accident near Craig which occurred Friday afternoon.  According to officers on the scene, the driver Fredrick Weis, lost control of his pickup on highway 13 about four miles south of Craig.  The truck struck the guard rail on the opposite side of the road, and slid along the guard rail for 150 feet before stopping sideways, blocking one lane of traffic.  Weis, the sole occupant of the vehicle was not injured.  Pictures from the site of the accident are below.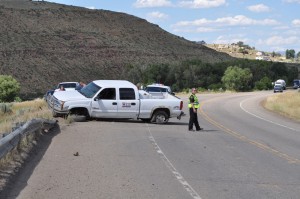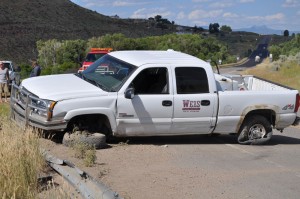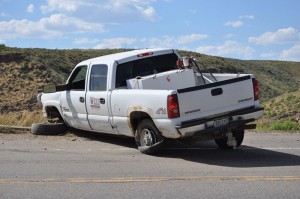 MOFFAT COUNTY'S CEDAR MOUNTAIN AND WINTER FIRE UPDATES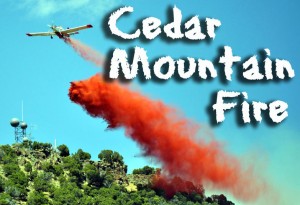 The Cedar Fire just north of Craig is now 90% contained.  That's according to the Northwest Colorado Fire Management Unit.  Firefighters grappled with gusty winds yesterday while continuing to mop up.  They were able to hold the fire line, and the blaze remains at 71 acres.  Those battling the Winter Fire south of Elk Springs, also had wind to deal with.  The 44 acre blaze is 70-percent contained.  There are no structures threatened.  Nobody was hurt in either fire.
ROUTT COUNTY MAN ACCUSED OF SEXUAL ASSAULT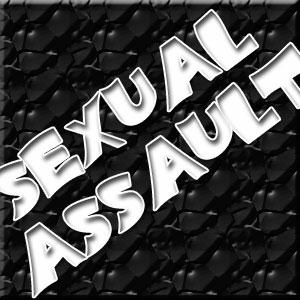 Routt County deputies have arrested a man they say is suspected of sexually assaulted a couple of juvenile girls 2 years ago.  The 34 year old Phippsburg man is accused of inappropriately touching 2 girls several times.  He has been booked in the Routt County Jail without bond on charges of sexual assault, criminal extortion, and unlawful sexual contact.
Craig Fire Department Burns Down Home In Training Exercise
CRAIG FIREFIGHTERS CONDUCT TRAINING EXERCISE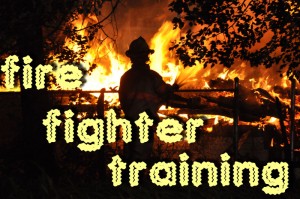 Residents in the 300 block of Taylor Street in Craig got quite a show last night when the Craig Fire Department conducted a training exercise by burning down a home. The fire fighters had arranged to torch the home, which had been seriously damaged by a fire last October. Dozens of spectators watched the show for over 2 hours. You can see pictures from the scene of the controlled burn in the above gallery.
RIO BLANCO COUNTY PARCEL SOLD IN BLM LEASE SALE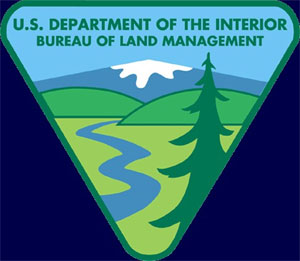 The B.L.M. had another oil and gas lease sale yesterday, in which a Rio Blanco County parcel sold.  It was an 820 acre parcel that sold for 2 dollars an acre.  The total cost was just over $3,000.  The state gets 49% of that money, while the rest goes to the federal government.  Including fees, rentals and bonus payments, oil and gas leases last year netted the state just under $230-million.  The lease is the first step to developing a parcel for possible oil or gas drilling.
WATER AND ENERGY CONFERENCE TO ATTRACT BUSINESS LEADERS FROM AROUND THE STATE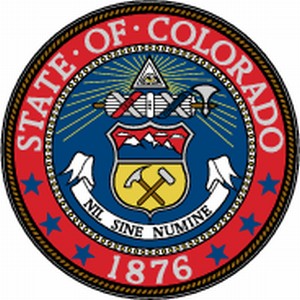 The Colorado Water Congress, a leading voice in Colorado's water community, and Colorado Coal and Power Generation, representing major coal providers, power suppliers and local governments, are joining forces August 23-25, 2011 to present Colorado's only professional conference of the year to focus on the combined water and energy sectors.  Water and Energy, Meeting Today's Challenges and Tomorrow's Opportunities, will be held at the Sheraton Steamboat Resort, and is anticipated to attract more than 200 participants from around the State.
Conference topics will include subjects such as Emerging Colorado Legislation, Does the Price of Water Reflect the Value of Water, Fracking and Protection of Groundwater, and an Oil and Gas Regulation Overview.  Another highlight will be Keynote Speaker Congressman Corey Gardner, who sits on the Congressional Subcommittee for Energy and Power.
The Colorado Coal and Power Generation group represents a cooperative effort by major coal producers, power-suppliers, local governments, and related businesses to provide relevant information and a practical perspective on current and future energy requirements, options, and economics, as well as associated challenges and opportunities.
The Colorado Water Congress is a statewide advocacy organization that includes more than 350 member organizations representing all aspects of water management and protection. In addition to two major annual conferences, professional development opportunities and networking, they offer a forum for legislators to share water-related legislation, and shape that legislation among a coalition of organizations representing the broad interests of the Colorado water community.
To register and for more information, go to cowatercongress.org or nwcolocoal.com.  Additional information is available by contacting Meg Meyer (meg@cowatercongress.org) Colorado Water Congress at 303-837-0812, or Gena Hinkemeyer (gena@nwcolocoal.com) Colorado Coal and Power Generation at 970-326-6930.
MOFFAT COUNTY FAIR ENDS THIS WEEKEND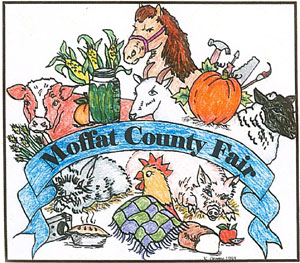 The Moffat County Fair finishes up this weekend.  The Pavillion and grand stand entries will be viewable starting at 8 today and tomorrow, and live entertainment and games start at 10.  Everyone's invited to the Moffat County Older American Day lunch for seniors today at 11.  Those wanting to play bingo at 4 should bring non-perishable food to donate to the Interfaith Food Bank in Craig.  The free Moffat County Centennial Barbecue takes place at 5 in the covered picnic area.  Tonight's feature is the Ultimate Miniature Bull Riding, at which there will also be Mutton Bustin', Chicken Roping, and the Catch-A-Pig Contest.  Afterward, there will be a concert on the midway by American Idol finalist Matt Buckstein.  Tomorrow, folks can enjoy the cowboy baby contest, the lawnmower races, the homemade beverage contest, and more throughout the day.  There will be a community barbecue at 4, during which KRAI staff will be serving free coke floats.  The Junior Livestock Sale immediately follows.  The night ends with a dance put on by the local 4-H council.  For a complete schedule of this year's fair, click on the Moffat County Fair logo.
UDALL ENDORSES FRACKING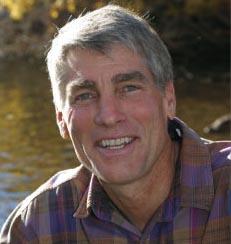 U.S. Senator Mark Udall says there is no reason to worry about the use of hydraulic fracturing to free up oil and gas deposits if it's done properly. Hydraulic fracturing, or fracking, involves injecting vast amounts of water and chemicals to open deeply buried gas formations. People living near drilling areas have complained about water and air quality.  Udall says it's a safe technology that has resulted in a lot of home-grown energy being produced.