Craig Fire Department Burns Down Home In Training Exercise
CRAIG FIRE DEPARTMENT BURNS DOWN HOME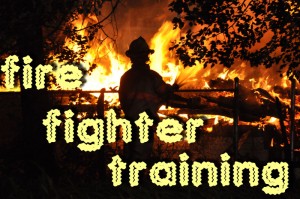 Residents in the 300 block of Taylor Street in Craig got quite a show Thursday  night when the Craig Fire Department conducted a training exercise by burning down a home.  The fire fighters had arranged to torch the home, which was seriously damaged by a fire last October.  Dozens of spectators watched the show for over 2 hours.  You can see pictures from the scene of the controlled burn in the photo gallery above.
MANSLAUGHTER CHARGES FILED IN THE DEATH OF JAMES "Jeb" BERTHELSON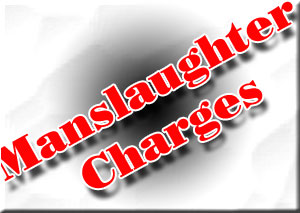 Criminal charges have been filed in the shooting death of James Berthelson of Meeker. 30 year old Neil James Joy turned himself in and was arrested Tuesday night and charged with manslaughter. According to the District Attorney's office in Glenwood Springs an autopsy concluded that Berthelson was not killed by a bullet which had ricocheted. It also showed that Berthelson was shot in the back. Both facts contradict the account of the shooting given to them by Joy. The shooting occurred in a rural area about 40 miles northeast of Meeker late Friday night. Medical personnel responded to a ranch house where Berthelson had been taken by Joy. They were unsuccessful in their attempts to save the victim, who had lost a large amount of blood. Joy was released on $10,000 bond. He is scheduled to appear in the district court in Meeker later this month.
CEDAR MOUNTAIN FIRE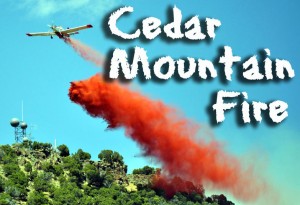 Firefighters have the Cedar Mountain Fire 85-percent contained.  The Northwest Colorado Fire Management Unit says crews have made good progress with mop-up and fireline reinforcement.  The fire, which is now believed to have started on BLM property, has burned 71 acres.  One outbuilding was lost and one power pole damaged.  There are no injuries and the cause is still under investigation.  The Cedar Mountain Recreation Area is closed until further notice.  Another fire has popped up about 5 miles southwest of Elk Springs.  The lightning caused Winter Fire is estimated to be about 44 acres, and is being attended by a couple of Hot Shot Crews and a BLM engine.  There is no estimated time of containment.  A red flag fire condition warning has been issued for Moffat County, meaning there is more potential for fires to start and spread quickly.
ATV CRASH
A 44-year old woman who was not identified was hospitalized yesterday afternoon, after rolling the ATV she was riding.  Authorities say she was riding on a forest service road near Hahn's Peak when the accident happened.  Rescuers, who used their own ATVs to get to her say her 4-wheeler rolled over the top of her, but her injuries weren't life threatening.  She was taken to Yampa Valley Medical Center in Steamboat for treatment.
DREAM ISLAND KITCHEN FIRE IN STEAMBOAT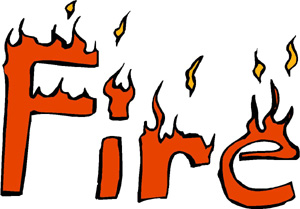 Fire fighters responded to a fire at an apartment in the Dream Island Mobile Home Park last night.  The blaze was confined to the kitchen of one unit.  Firefighters say the fire may have been started by food left on the stove, although the official word will come later.  The fire was nearly out by the time Steamboat Fire Rescue showed up.  Neighbors had used fire extinguishers to douse the flames.  Nobody was injured.
POWER LINES APPROVED BY MOFFAT COUNTY COMMISSIONERS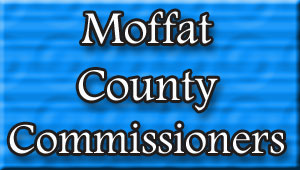 A letter to the Bureau of Land Management regarding the location of a couple of major power lines expected to come through Moffat County was signed and approved by the Moffat County Commissioners earlier this week.  The letter outlines the concerns of the Land Use Board when it comes to where those power lines are placed.  It also states concerns about wildlife habitat, most specifically Sage Grouse habitat.  The letter demands that the companies bringing the lines in have a plan for habitat mitigation.  Transwest Express and Gateway South plan to stretch lines from Wyoming  south, and both routes include a path through Moffat County.
WILDERNESS RANCH ROAD PROJECTS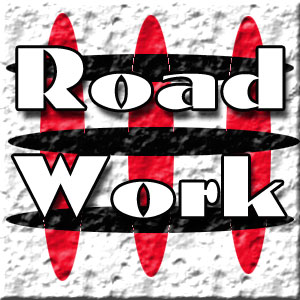 The Moffat County Road and Bridge Department has been busy in Wilderness Ranch.  Director Bill Mack says there were 15 slides in the area this year, and they've been able to clear them all.  But Mack says they've still got a lot of work to do.  They're installing culverts to help protect the roads from future water damage.  They're also stabilizing roads and clearing weeds and brush.  Mack says the work will be somewhat slow, as they have other projects throughout the county that also need attention.
MOFFAT COUNTY FAIR UPDATE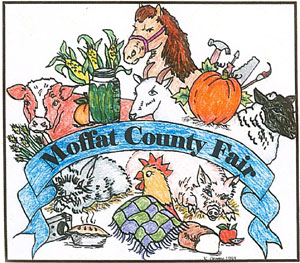 The Moffat County fair continues. Those attending today can enjoy 4-H, FFA, and open goat, breeding sheep, and market swine shows. There will be live entertainment and inflatable fun for the kids on the grassy area starting at 10. The Craig Roping Club puts on a show in the arena at 6 tonight. Tomorrow has more livestock shows in store, including the rabbit, poultry, market beef and round robin shows. The Moffat County Centennial Barbecue will be at 5. The Ultimate Miniature Bull Riding takes place at 7 with mutton bustin', the Catch a Pig Contest, and Chicken Roping going on at the same time, all in the arena. For a complete schedule of this year's fair, click on the Moffat County Fair logo.
BIG HORN SHEEP RESEARCH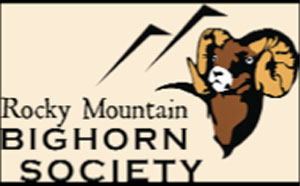 The Rocky Mountain Bighorn Society has given the Colorado Parks and Wildlife Commission a nearly $150,000 check to use for research, transplants, and improvements, when it comes to bighorn sheep.  The money comes from an auction and a raffle for big horn sheep licenses.  Each year the Society raffles one license, and auctions another one off.  There are 11 bighorn sheep projects that will be funded through this particular fundraising effort.  Last year's projects included monitoring desert bighorn sheep in western Colorado, and a study on lamb survival.