OIL AND GAS SYMPOSIUM

Yampa Valley Partners has announced the date and location for the Northwest Colorado Oil and Gas Symposium. The symposium will be held next month in Hayden. Organizers say its a way to increase public awareness and knowledge of oil and gas production in Northwest Colorado, as well as educate surface and mineral rights owners. Guest speakers will touch on topics such as the energy industry, land owner perspectives, the legal process, economic impacts, regulations and environmental perspectives. The event is to be moderated by Senator Jean White. The symposium is September 7th from 5:30 to 9 at The Haven in Hayden. Remember to RSVP to Community Agriculture Allianceat 970-879-4370 by September 1st.
GOAT ORDINANCE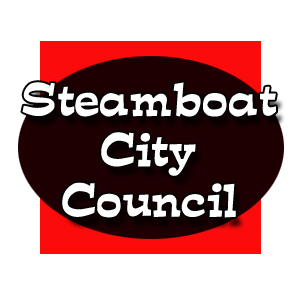 The Steamboat City Council has approved the first reading of an ordinance that would allow families in town to keep goats on their property.  Residents would be able to keep two or three goats, excluding nursing kids, on their property as long as the yard is securely fenced.  There is a $50 fee for the right to keep the animals.  Earlier discussions revealed concerns from some residents who cited odor, noise and decreasing property values as reasons to defeat the ordinance.  The decision isn't final until it goes through a second reading.  That won't happen until September as the city council will take the rest of this month off for summer break.
JAIL FIGHT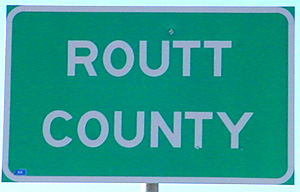 A fight at the Routt County Jail over the weekend ended with no serious injuries.  Authorities say it appears Adam Huber was attacked by the brother of the boy Huber stabbed at the Bud Werner Memorial Library earlier this year.  William Ellifritz is that boy's brother.  He's serving time for a string of burglaries in downtown Steamboat, crimes his brother admitted helping him with.  Ellifritz and Huber have been kept separate for the most part, but found themselves in the visitation room together Saturday afternoon.  After an exchange of words, they started fighting, and deputies had to break them up.  Both were locked down and jailers say they will take further steps to make sure the two don't interact again.
WORK ON HIGHWAY 131

The Colorado Department of Transportation has begun a reconstruction project on a three-mile stretch of Highway 131. The department is addressing some major safety issues, such as flattening hills for better driver sight distance and straightening roadway curves. The road will also be resurfaced, and crews will install new right-of-way fencing, guardrails, drainage, and signs, as well as take erosion control measures. While the project is going on, Quest will take the opportunity to relocate fiber optic lines. The work is taking place about 10 miles south of Steamboat, and will last until October, at which time crews will shut down for the winter, then resume work in May. It should be finished by November of next year. Motorists will encounter a single lane of alternating traffic with up to 20 minute delays.
STUDENT ASSESSMENTS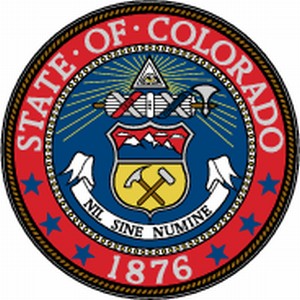 New statewide student assessments have been released.  In writing, the number of students in grades 3, 4, 5, 6, 7 and 9 increased in the proficient and advanced categories.  Eighth graders declined slightly while 10th grade scores remained about the same.  In math, students in grades 4, 5, 6, 7, 8 and 10 improved. More students reached the proficient and advanced categories than last year. Third graders and 9th graders declined. Scores in reading showed a decrease in the number of proficient and advanced students in all grades except third grade.  If you want to see how your school performed, click the link below.
http://www.cde.state.co.us/cdeassess/documents/pressreleases/PR/data_embargo_11.html.


WRESTLING DINNER
The Moffat County High School Wrestling Program has their fundraising prime rib dinner tonight.  The program uses the money for traveling expenses when participating in distant tournaments.  The dinner will be held at the high school starting at 5:30.  Tickets are 50-dollars per couple and are available at the door.
WANTED:  LOCAL FAMILIES FOR EXCHANGE STUDENTS

ASSE International Student Exchange Programs (ASSE) is seeking local host families for boys and girls from a variety of countries around the world. These students are 15 to 18 years of age, and are coming to this area for the upcoming high school year or semester.  These personable and academically select exchange students are conversant in English, are bright, curious and anxious to learn about this country through living as part of a family, attending high school and sharing their own culture and language with their newly adopted host family.
The exchange students arrive from their home country shortly before school begins and return at the end of the school year or semester.  Each ASSE student is fully insured, brings his or her own personal spending money and expects to bear his or her share of household responsibilities, as well as being included in normal family activities and lifestyles.
The students are well screened and qualified by ASSE.  Families may select the student of their choice from extensive student applications, family photos and biographical essays.  Those persons interested in obtaining more information about becoming a host family should call toll free: 1-800-733-2773. There are many students to choose from, so call – and begin the process of selecting your new son or daughter today!
WYOMING WOLVES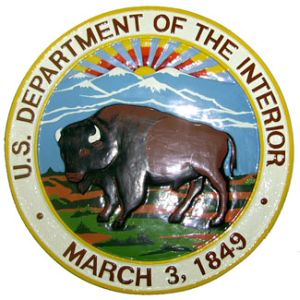 Wyoming and the U.S. Department of Interior have reached an agreement over how to end federal protections for wolves in the state. Gov. Matt Mead hailed the agreement, saying wolves have taken a heavy toll on livestock and wildlife in the state.Wyoming is the last state in the Northern Rockies that still has federal oversight of its wolf population. Interior Secretary Ken Salazar has traveled to Wyoming repeatedly in recent months to work on the agreement. Under the agreement,Wyoming is committing to maintain at least 10 breeding pairs and 100 wolves outside Yellowstone National Park. There are now about 340 wolves in the state, of which 230 are outside the park. Wolves immediately outside Yellowstone would be subject to regulated hunting in a zone that would expand slightly in the winter months to give wolves more protection. Those in the rest of the state would be classified as predators that could be shot on sight.