COAL RELATED JOBS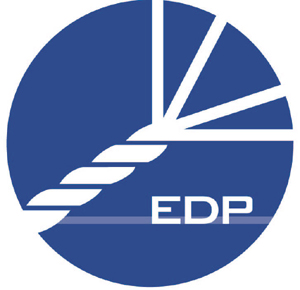 The Craig/Moffat Economic Development Partnership is stressing the need for a fund to help miners who lose their jobs over the Clean Air-Clean Jobs Act.  While the EDP is working with state officials to prevent the loss of jobs, they feel it's best to be prepared if that happens. Darcy Trask, director of the EDP said yesterday the loss of coal mining jobs would be devastating to Northwest Colorado, because of the domino effect it would have. The EDP has produced a study that shows there are nearly 1,200 jobs directly related to area coal mines and Tri-State's Craig Plant. When taking into account the various indirectly affected workers, the number hits closer to 10,000 jobs that are affected by what happens in Moffat County's coal industry. Trask says she and her staff have been working with the Colorado Department of Labor and Employment to ensure coal miners have retraining options should their jobs be lost.
STEAMBOAT TAX INCREASE

The Steamboat City Council decided last night to ask for a .25% sales tax increase to help keep winter flights coming into the area.  The Ski Area says airlines are demanding more money in their guarenteed flight program, which ensures the airlines make money on flights that aren't full.  It's a sort of insurance that keeps the flights coming in.  If the measure passes in November, the city's sales tax will climb from 8.4% to 8.65 %.

COUNTY REDISTRICTING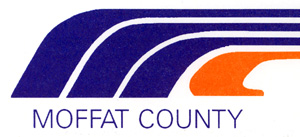 The Moffat County Commissioners have approved a district realignment, based on the latest census figures.  New census figures come out every ten years, allowing counties and states to redraw district boundaries.  There wasn't much change to Moffat County's boundaries, but the changes made even out the number of constituents each commissioner has.  The changes don't affect the average citizen much.  But those planning to run for office must live in their district for at least one year before they're able to run.  Only one person has shown interest in running for commissioner during the next election, and that person is not affected by the changes.
NORTHWEST RAC MEETING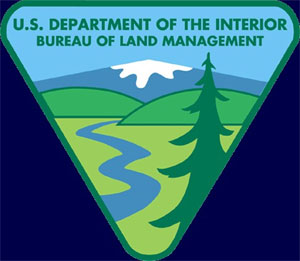 The Bureau of Land Management's Northwest Colorado Resource Advisory Council meets in Craig later this month to talk about a variety of issues.  White Nose Sydrome, a deadly disease among bats, is one of the topics on the agenda.  Recreation fees, oil and gas, and wild horse gathers will also be discussed.  The BLM's Resource Advisory Councils makes recommendations to the agency on management plans in the various regions.  The meeting will be held August 18th from 8AM to 3PM at the Craig Holiday Inn.

UDALL SUPPORTS A BALANCED BUDGET AMENDMENT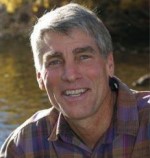 Yesterday, Colorado Senator Mark Udall announced that his bipartisan Constitutional amendment directing Congress to balance the federal budget each year will be voted on in the Senate by the end of the year.  The vote, which will take place between September 30th and December 31st 2011, is required as part of the debt negotiations that passed the House and Senate this week.
Udall was joined by Senators Max Baucus, Bill Nelson, Ben Nelson, Claire McCaskill and Joe Manchin in introducing a common-sense Balanced Budget Amendment that will help pay down the nation's debt and restore fiscal responsibility in Washington. Udall becomes the first Democratic senator in many years to introduce balanced budget amendment.
The amendment states that federal spending could not exceed revenue, except in special cases, such as when the nation is in a war declared by Congress. And it could be suspended only if three-fifths of the members of the House and Senate agree. "My proposal is a responsible approach to requiring a balanced budget that would prevent future Congresses from making some of the same mistakes that have led to our debt crisis," Udall said.  "This is one tool that would help us make tough choices while still allowing our country to prosper."
Udall's amendment:
Requires that the federal budget be balanced each year unless 3/5ths of each House (60 votes in the Senate) vote to waive.

Requires the President to submit a budget each year that is balanced.

The provision would be waived when the U.S. is in a declared time of war.

In addition, it would create a Social Security lockbox that protects the revenue and outlays of Social Security from any balanced budget requirement.

Finally, it would prohibit Congress from providing income tax breaks for people earning over $1,00,000 a year, unless we are running surpluses (those surpluses must also not be eliminated if such a tax break were enacted).
Please contact Tara Trujillo or Jennifer Talhelm at 202-224-4334.

VETERANS TELEHEALTH CLINIC CLOSED FOR REMAINDER OF WEEK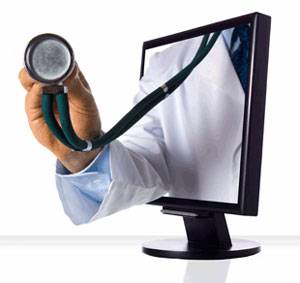 The Craig Veterans TeleHealth Clinic will close at noon Wednesday and remain closed until Monday, 7:30 a.m.
During this time the clinic's staff will be at mandatory training.
Veterans who have health care questions while the clinic is closed should call the Grand Junction VA Medical Center at (970) 263-2834 during business hours. A clerk will direct the call as appropriate.  After 4 p.m. patients can contact the medical center's emergency room at (970) 263-2800.

NEW MOFFAT COUNTY STUDENT REGISTRATION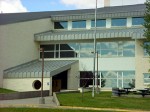 In an effort to expedite high school registration and required state documentation; new students and parents may come to the high school and complete required paperwork with our registrar Delaine Brown, starting 8/4/11 from 8am to 3pm daily. Mrs. Brown's location is in the administration office, on the second floor of Moffat County High School. At that time an appointment will be made for later in the month, with the school counselor, to develop the student's class schedule. This process should eliminate last minute scrambles for required documentation and school records prior to the school year starting.   If you have additional questions, contact Delaine Brown at 826-6555.